Very clean spy shots of the Beijing Auto C50E, showing the new compact sedan in the highlands of Qinghai Province for altitude testing. The Beijing Auto C50E will debut on the April 2014 Beijing Auto Show, and it will be launched on the Chinese auto market in the second half of 2014. The C50E will be the second car under the Shenbao/Senova brand after the Shenbao D-Series that was launched in May.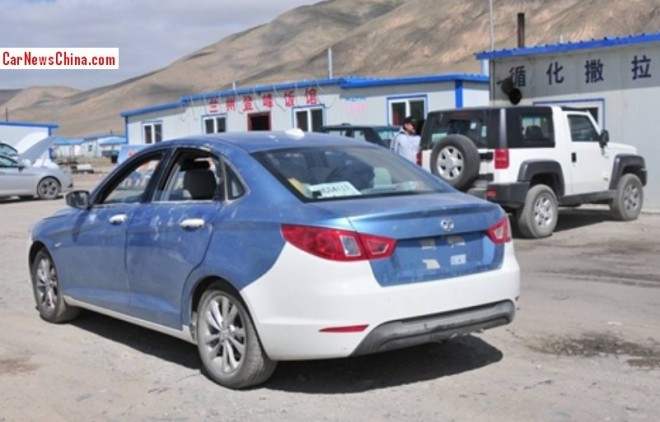 Note Beijing Auto B40 on the right.
The C50E will be powered by a Mitsubishi-sourced 1.5 with 113hp. Later on a 1.5 turbo with 163hp will be added to the line-up. Transmission: 5-speed manual or a CVT. Size: 4582/1794/1486mm, wheelbase is 2650mm.
Beijing Auto says the C50E is based on their new M-trix platform,which is based on the platform of the old Saab 9-3.  The Shenbao D-series is based on the platform of the old Saab 9-5. BAIC, the mother of Beijing Auto, bought both platforms from GM in 2009.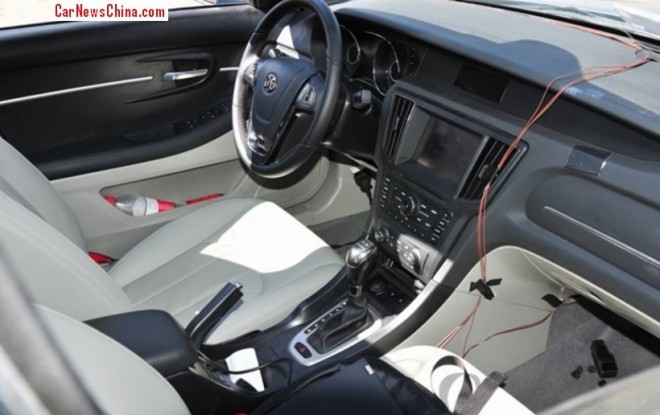 However, we have long been suspecting that the C50E is based on a Hyundai platform borrowed from the Beijing-Hyundai joint venture. The car has a stance resembling Hyundai, especially when seen from the back, and reports in Chinese media indicate the C50E will be available with a Hyundai 1.6 GTDI engine in the future.