Chinese automotive media say the new Ford Everest SUV will be made in China from 2015. It will be manufactured by the Jiangling-Ford joint venture. Code name for the project is U375. The news confirms earlier reports about a mysterious U375 project, which by then was assumed to be the Ford Expedition.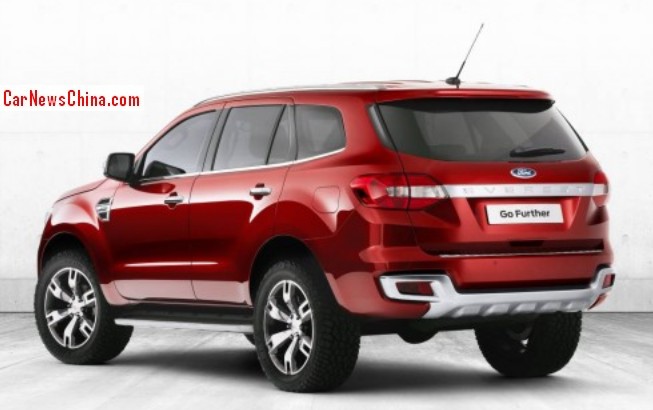 The new Ford Everest was revealed as a concept in August in Australia, the first test cars were spotted in October.
The current Ford Everest SUV is based on the Ford Ranger pickup truck and only manufactured in Thailand. It is sold in Asia, Australia, and South Africa.
The China-made Ford Everest will be powered by a four-cylinder 2.0 turbo petrol engine. The Jiangling-Ford joint venture is currently making the Ford Transit and Ford Transit Classic. The Ford Explorer and the Ford Transit Connect will be added to the line-up in the near future, with the Everest apparently arriving in 2015.