A rare find on an auto market just east of the Fourth Ring Road in Beijing. This is the Chery Fengyun SQR7160 EL, the stretched variant of the Chery Fengyun, which in turn was based on the ancient Seat Toledo. The small-sedan-limousine appeared to be in good shape, and was fitted with sporty after-market five-spoke alloys, with a red rim.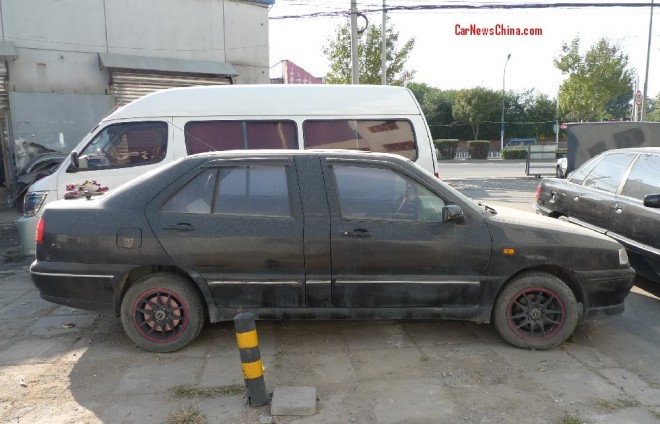 The Chery Fengyun SQR7160 EL was extended by 20 centimeters around the B-pillar. All the extra space went to passengers in the back. The Fengyun limousine debuted in 2001 and production continued all the way until 2006. Most were sold to local governments all over China, small town and village level, where budget constrains did not allow an Audi. Length of the limousine is 4413, length of the base car is 4393. The limousine was powered by the same engine as the base Fengyun; a 1.6 liter four-cylinder with 87hp.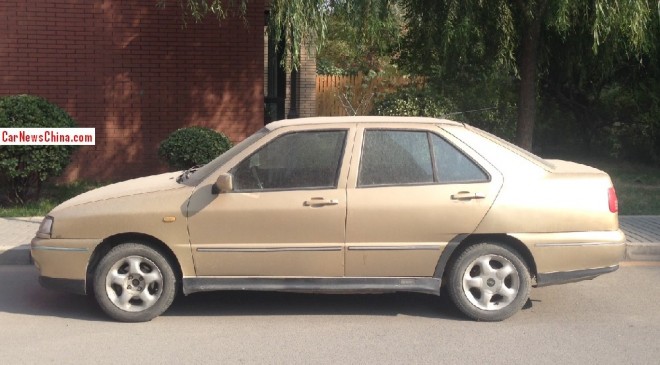 The base Chery Fengyun, seen near my home. Chery bought the production line for the Seat Toledo in 1998 when production ended in Spain. The whole line was shipped to China and production of the Chery Fengyun (Wind Cloud) started in 1999. In 2006 the vehicle was facelifted and renamed Qiyun (Flag Cloud). Production of the Qiyun, now called Qiyun 2 after yet another facelift, continues until today.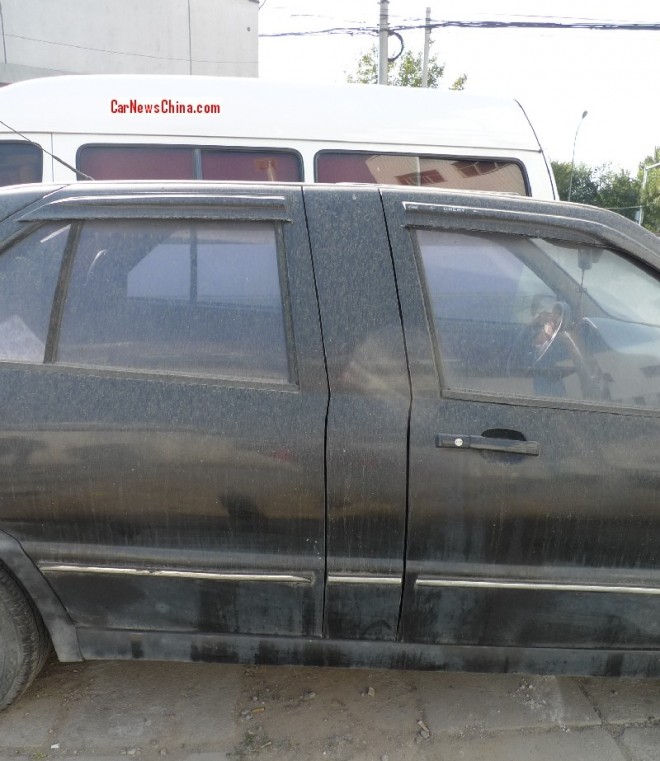 The stretch was old fashioned hand work.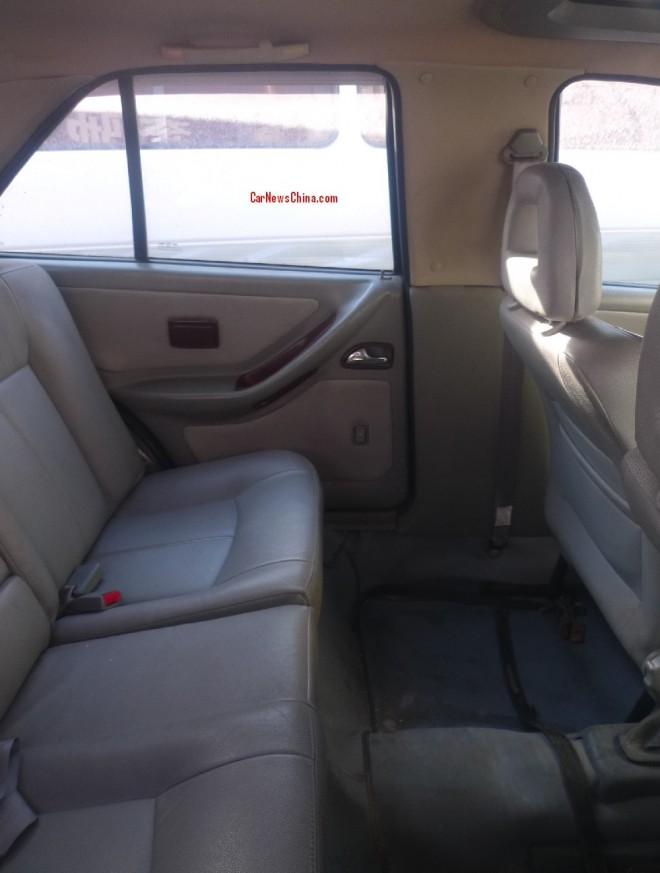 The stretch resulted in considerably more room in the back. Easily enough for the legs and the girls.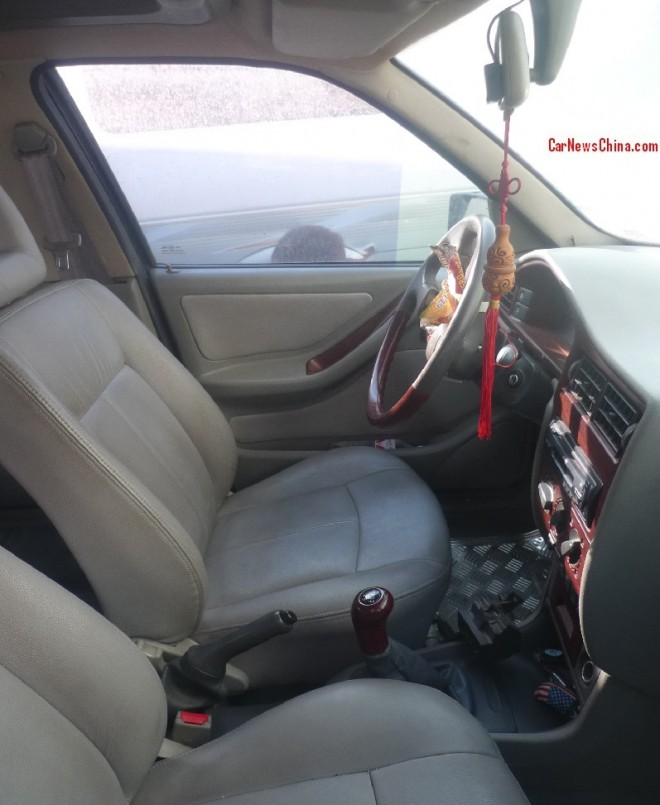 Alu-look floor mats are after-market. I got exactly the same in my Beijing-Jeep. Whole set costs around 100 yuan. CD-player is after-market as well. Fake plastic wood was very much period.
Transformer badge on the fuel cap. Shoes on the boot lid.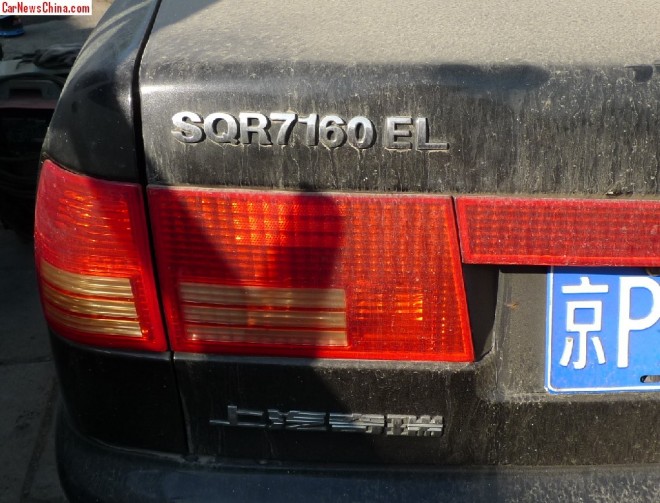 Showing off with a long designation. Well alright, once more: SQR7160 EL.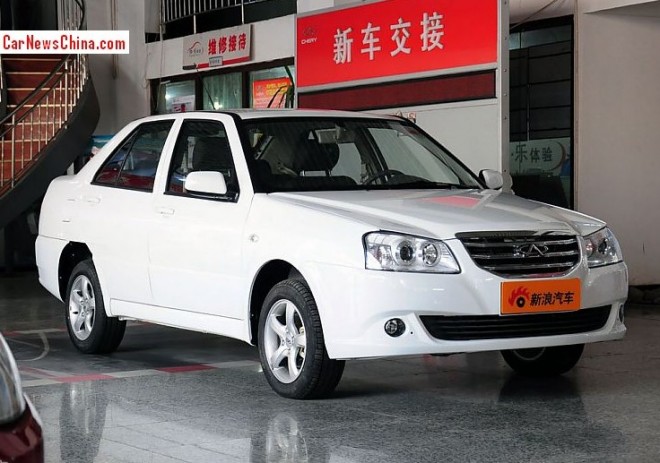 The current Chery Qiyun 2. Basically the same car. Still selling strong. Popular among first-car buyers who want a basic ride for little money. Cheap it is, price starts at 47.800 yuan and ends at 59.800 yuan. Power comes from a 1.5 liter four-cylinder with 107hp. There is, sadly, no extended variant available anymore.