It is still May-day holiday in China, the Beijing Auto Show is still ongoing so there ain't much new news. Time so for China Car History! And a very special car we have. This is the mighty Chery Fengyun limousine, a stretched version of the very mundane Chery Fengyun sedan which was based on the ancient Seat Toledo.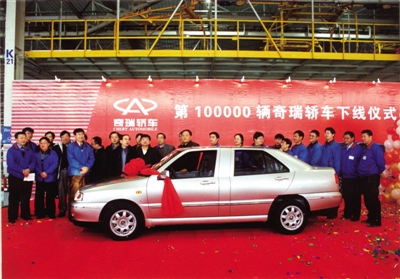 The Fengyun limousine was stretched by 20 centimeters around the B-pillar. All extra space went to passengers in the back. The limo was made from 2001 until 2006 when the Fengyun was replaced by the Qiyun.How many limousines were made is not sure but a quick search on the web learned many are still around.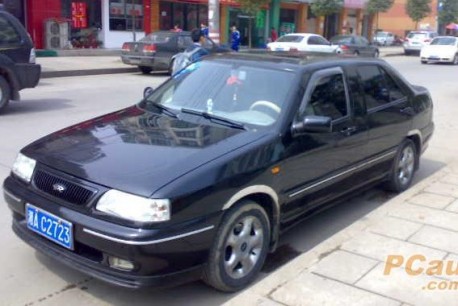 Chery bought the production line for the Seat Toledo in 1998 when production ended in Spain. The whole line was shipped to China and production of the Fengyun started in 1999. Production of the Qiyun, basically a facelifted Fengyun, continues until today.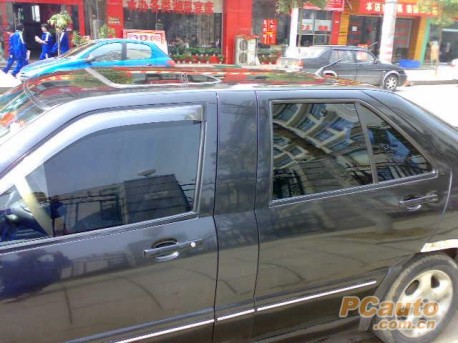 Power for the stretched Fengyun came from the same engine as the standard Fengyun, a 1.6 four-cylinder with 87 hp. Top speed for the standard car was 154 km/h, the limo was likely slightly slower. Length of the standard cars: 4393, limousine: 4413.

The executive's dream. Driver not too unhappy either.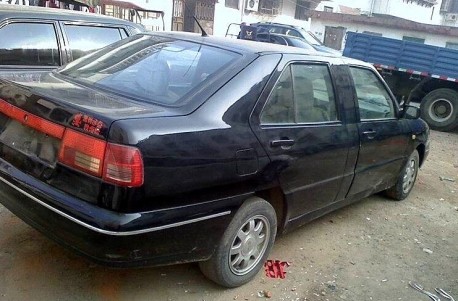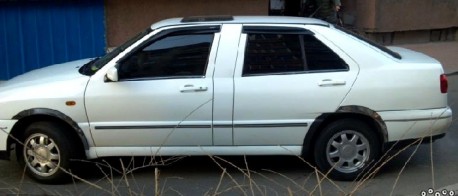 Silver decoration above the wheel arches make limousine even more limousine-like.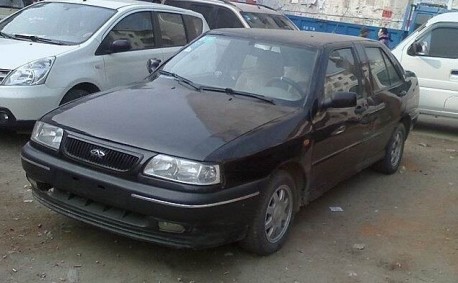 One Fengyun limousine lost in a bad neighborhood.