Patent drawings that appear to show a hard core version of the Ferrari F12berlinetta, likely to be called 'GTO'. The pictures leaked from the famously leaky Chinese patent office and seems to be the real deal. The GTO comes with a revised front spoiler, a different front bumper, a different grille, air vents on the nose much like those seem on the 458 Speciale, wide side skirts, wings on the B-pillar, and a revised rear with a giant diffuser.
[update] Ferrari expert Raphael Orlove @ Jalopnik.com thinks it is not the Ferrari F12 GTO but the Ferrari SP Arya, a one-off designed for a certain billionaire Cheerag Arya of India, living in Dubai. The SP Arya is said to be based on the old Ferrari 599 GTO. Cheerag Arya already owns another 599 GTO, and the rest of his collection includes a Ferrari 599 SA Aperta, a Ferrari 575M Maranello, a Ferrari F40, Enzo Ferrari Enzo, a Ferrari Daytona, and a Ferrari F430.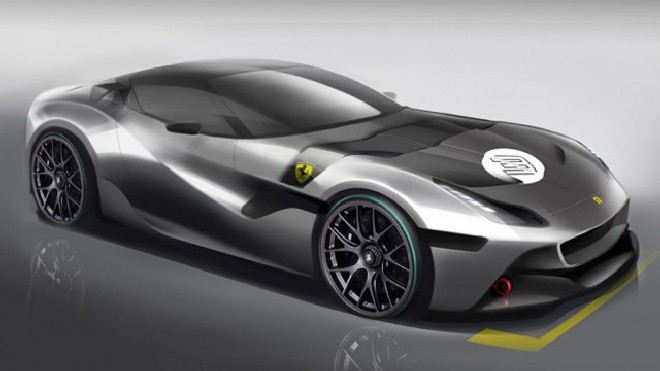 Ferrari has released one sketch of the SP Arya, and this indeed seems the same car as on the patent drawings. [end update]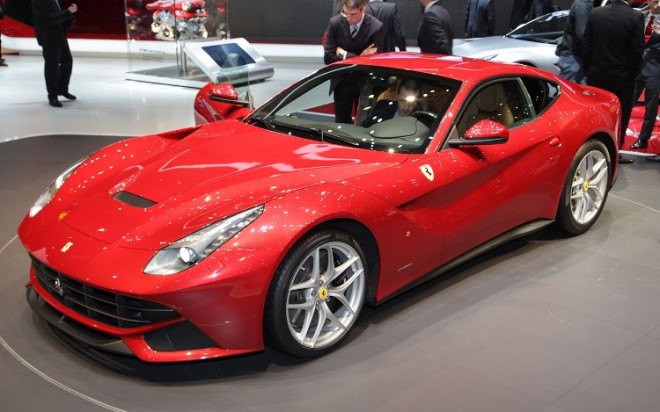 The current F12berlinetta.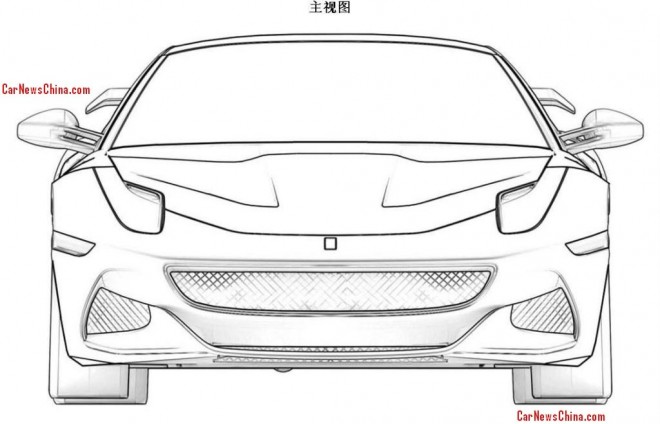 The characters above the drawings are consistent with earlier leaked drawings from the patent office. The characters describe the angle of view, in this case zhushitu (主视图), or 'front view. Another reason why the drawings are likely real is history. The Ferrari 599 GTO had its worldwide debut on the 2010 Beijing Auto Show, and the new F12 GTO might very well debut on next year's 2014 Beijing Auto Show.

Ferrari hasn't said anything officially on a hard core F12, but it now seems certain they are working on just that. The patent drawings are sadly without any indication of power. The base F12 has 730hp, any hard core version should have at least 50hp more.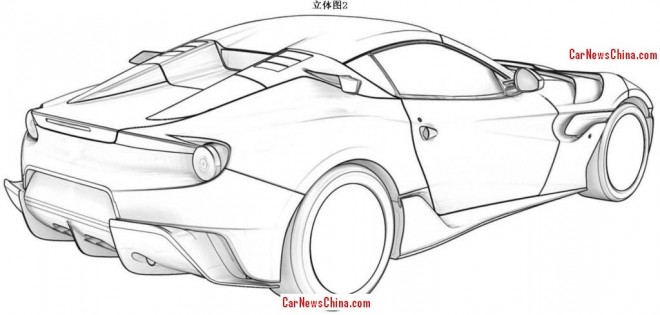 Diffuser is large enough for serious track work. Most interesting are the exhaust pipes that sit in the center of the diffuser, divided in two pairs, with their openings directed to the road.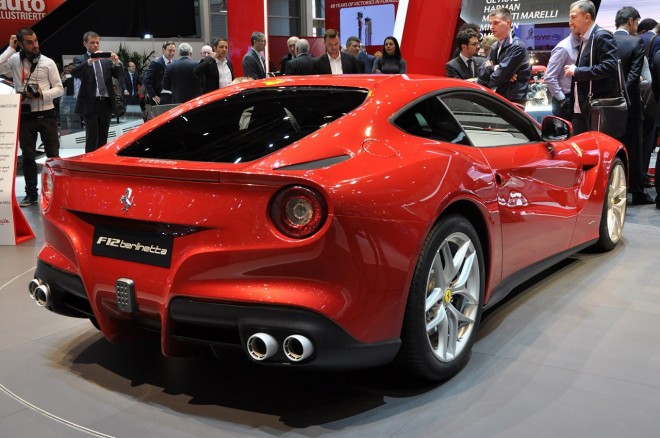 Current.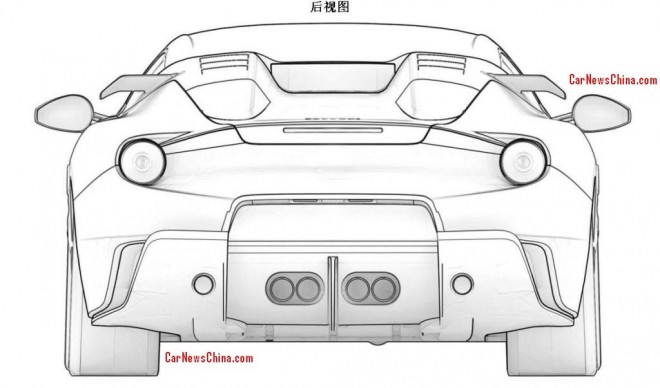 There won't be much of a rear window left. But who cares…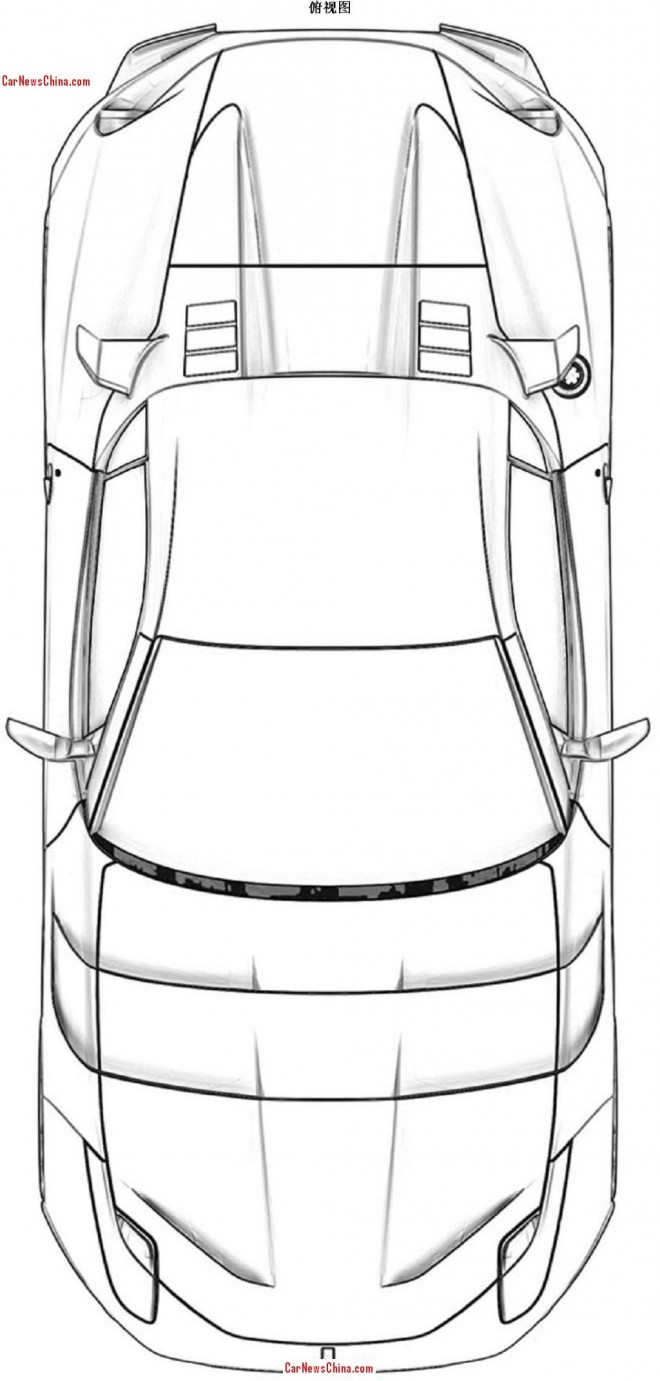 The last highly technical drawing proves conclusively, at least in our eyes, that these drawings are not the work of some fan boy. Check the almost completely flat underbelly: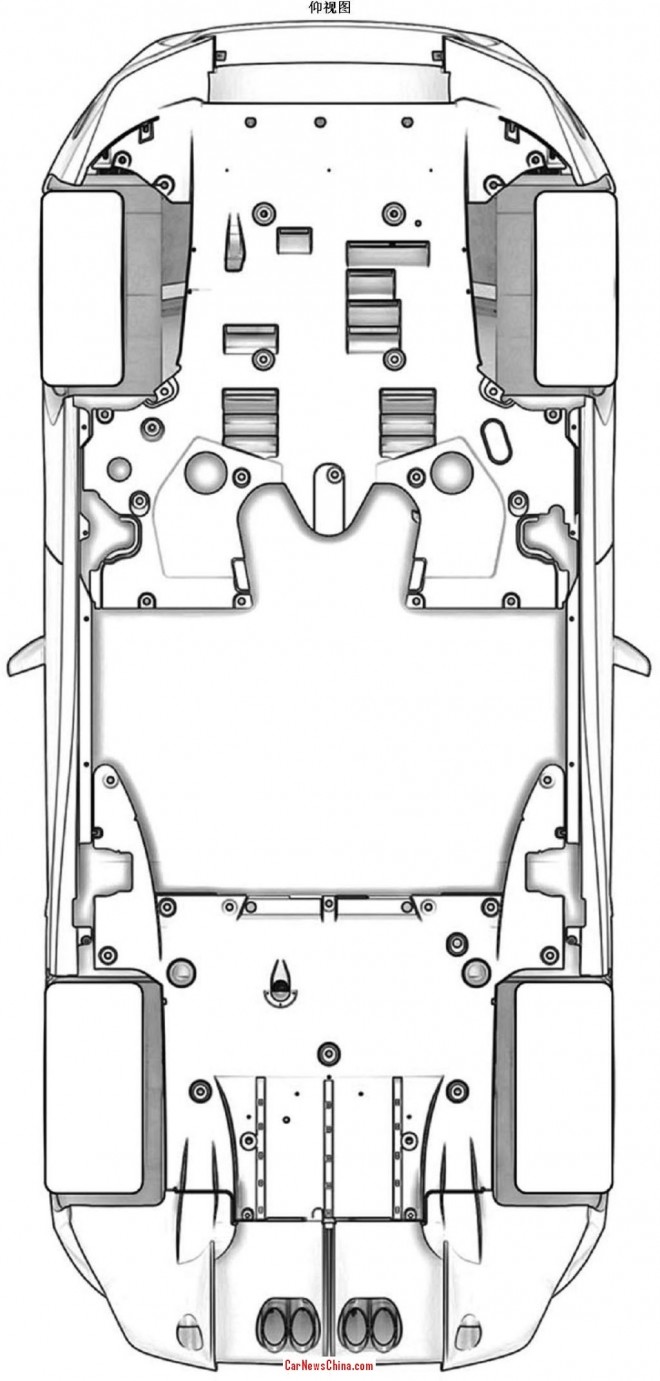 Four exhaust pipes are looking at ya'. Can't wait for next April.
Many thanks to reader 'Don't mention my name when you post these please' for risking his life 🙂 to get us the pictures.