Citroen has officially confirmed that production of the Citroen DS X7 SUV will start in China in late 2014. There are currently no plans for production in Europe. The DS X7 will hit the China car market in early 2015. The DS X7 is the production version of the DS Wild Rubis that debuted in April on the Shanghai Auto Show.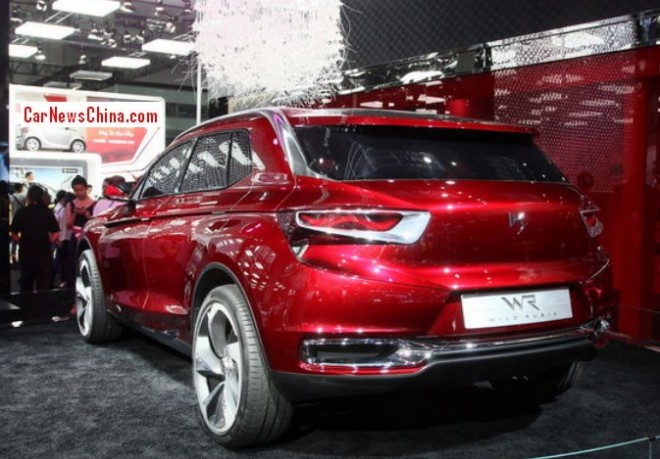 The DS X7 SUV will be made in China by the Changan-PSA joint venture. The DS X7 is based on the same platform as the Citroen DS5 that is already is production in China. The SUV will be powered by the same 163hp 1.6 liter turbo as the DS5, and rumors say Citroen is also working to fit a more powerful 1.8 turbo under the classy bonnet, but that hasn't been confirmed yet.
The SUV makes a lot of sense in China where most car buyers still prefer SUV's over sedans and especially over hatchbacks, like the DS5 and DS4. Citroen is also developing a China-only Citroen DS4 sedan which will hit the China car market some time next year.