New spy shots show that the Changfeng Liebao Heijin Q6 is ready for the China car market. The Heijin Q6 will debut on the Guangzhou Auto Show later this month and it will be launched on the Chinese auto market just before the end of this year.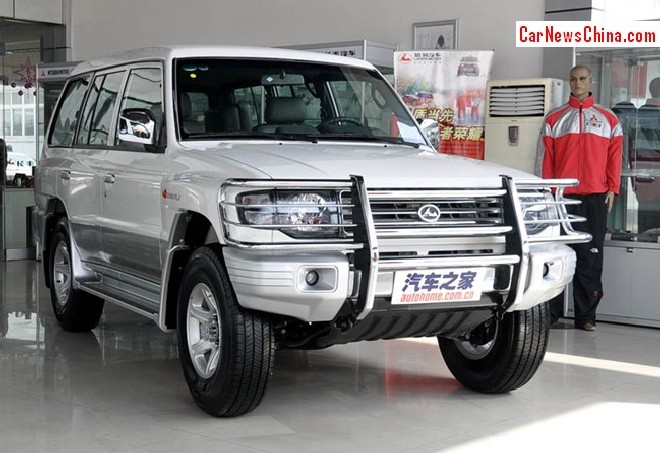 The Heijing Q6 is based on the second generation Mitsubishi Pajero which was made in China by the Changfeng-Mitsubishi joint venture until 2012, called Changfeng Liebao 6481.
The agreement was formally terminated after Guangzhou Auto bought Changfeng Auto in late 2011. Changfeng however continues to use the platform, and basically the whole body, for various self-designed variants, also including the Changfeng Liebao CS6.
The Liebao (leopard) Heijin (black gold) will be available with three engines: 2.2L petrol, 2.4L petrol, a 2.5L turbodiesel, all mated to a 5-speed manual gearbox. Not coincidentally, those are exactly the same Mitsubishi engines that came with the Liebao 6481.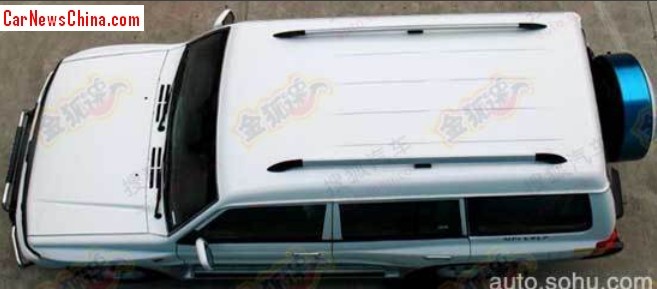 The Heijin Q6 is thus a new car on a very old platform. Still, the Changfeng Liebao range continues to be popular among those who are looking for a solid and proven no-bullshit off-road ready SUV. The Liebao range is especially popular among all sorts of government agencies, ranging from fire departments to the Chinese army.