The super speedy 2014 BYD Qin hybrid has arrived at BYD dealers throughout China. The BYD Qin will be launched on the China car market on November 21 during the Guangzhou Auto Show. The coming of the Qin has been slightly delayed, BYD said earlier on the Qin would be launched on November 12. However, nine days isn't much of a difference at all.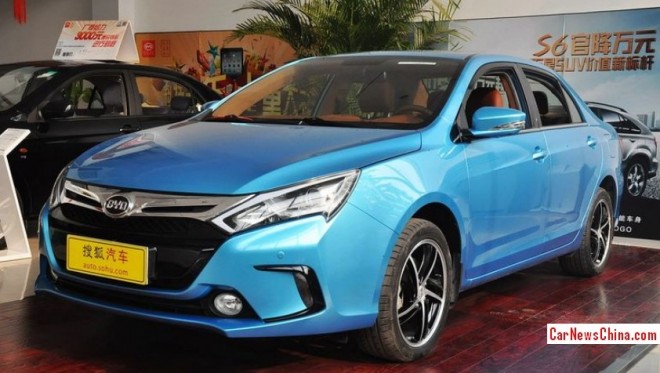 The base price of the BYD Qin is 200.000 yuan. Green-car subsidies of central and local governments can bring that down with 35.000 to 165.000 yuan or 27.000 USD. But the latest reports in Chinese media indicate the local government in Shenzhen, where BYD is based, will go even further than that. It will ad an extra subsidy which will bring price down to only 129.800 yuan or 21.290 USD. And that is really not much for the power the Qing has under the bonnet…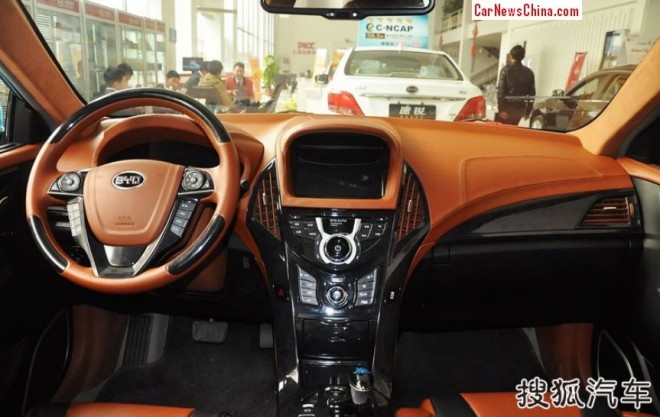 The BYD Qin is powered by a hybrid drivetrain consisting of a 1.5 liter turbo four cylinder petrol engine and an electric motor. Combined output id  303hp and 440nm, making the Qin the most powerful mass-market hybrid passenger car on earth. The 1.5 turbo poops out 154hp and 240nm, the electric motor 149hp and 200nm. Gearbox is a new 6-speed DCT.
The Qin is a dual-mode hybrid, one mode being 'hybrid', the other 'pure electric'. Specs, as claimed by BYD: in hybrid mode top speed is 185km/h and 0-100 in 5.9 seconds. In pure electric mode BYD top speed is 150km/h and max range of 50km. Combined fuel consumption is 2 liters per 100km.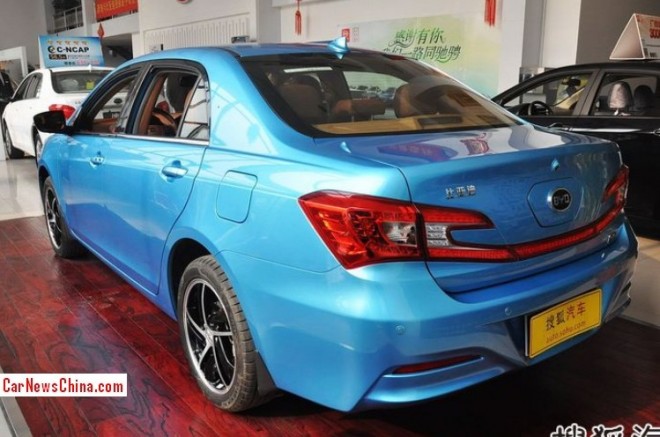 Crazy rear light will use a lot of that electric energy. Still fast.