New spy shots of the upcoming Chery E2 sedan. The Chery E2 will be launched on the China car market in the first half of 2014. The blue car on these latest spy shots has a different grille and different bumper than the last car we saw back in May. Chery is famous for making significant changes very late in the development process, and that seems to be what happened this time again.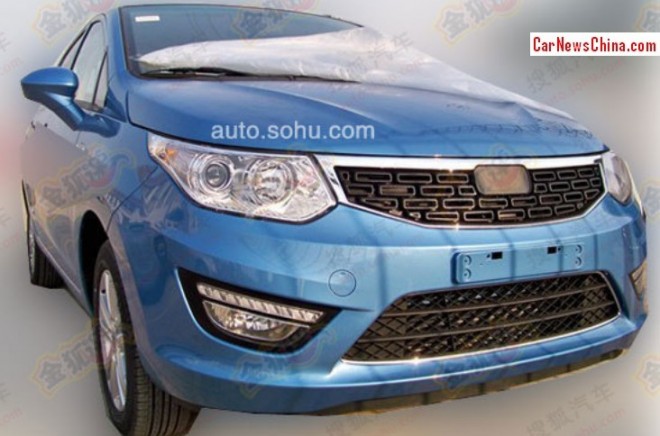 The location of the badge is different as well. On the earlier test cars the badge sat in the center of the grille, here it sits on top. The badge holder has a new rectangular shape.
The Chery E2 sedan is the long awaited successor of the current Seat Toledo-based Chery Cowin 2. The Chery E2 and E1 will be powered by 1.3 and 1.5 liter four-cylinder gasoline engines, mated to a 5-speed manual or a 4-speed automatic. Price for the E2 sedan will start around 55.000 yuan. Chery is also working on a hatchback variant which will be called Chery E1, which we haven't seen testing since February, so Chery is likely making changes there as well.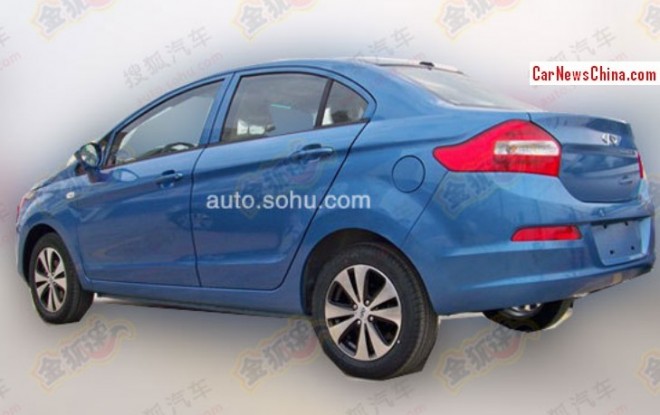 Not a bad looking car. Some Hyundai influences here and there but overall an original design.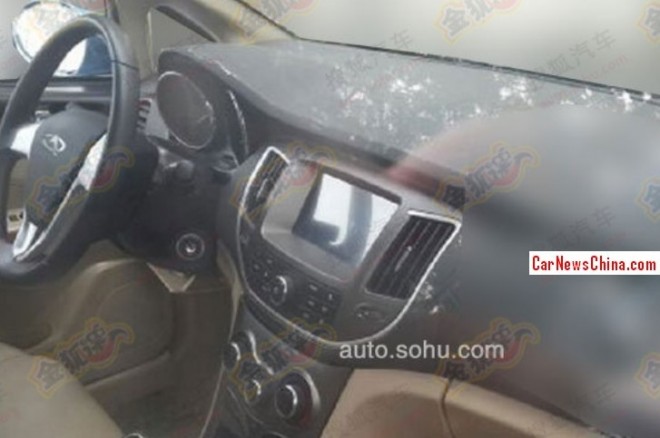 Dash with sporty dials and a large screen in the center console.
---