The very first live shots of the Brilliance-BMW Zinoro 1E, a full-electric vehicle based on the BMW X1. The Zinore E1 debuted yesterday evening in Guangzhou, two days before the start of the 2013 Guangzhou Auto Show. Zinoro, Zhinuo in Chinese, is a sub brand of the Brilliance-BMW joint venture focused on building electric cars. The 1E is their first baby, it will be launched on the China car market in March 2014 under a lease-scheme.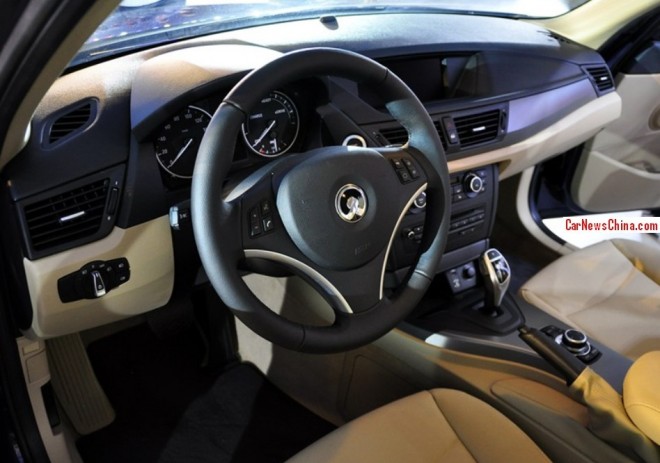 Zinoro logo on the steering wheel. Otherwise very BMW.
The Zinoro 1E is powered by a BMW-developed 'IB1P25B' electric motor with an output of 170hp and 250nm. Juice comes from a iron phosphate lithium-ion battery made by a Chinese company called Ningde Times New Energy Technology. Top speed is 130km/h. Range is 150km. Curb weight is a hefty 1970kg.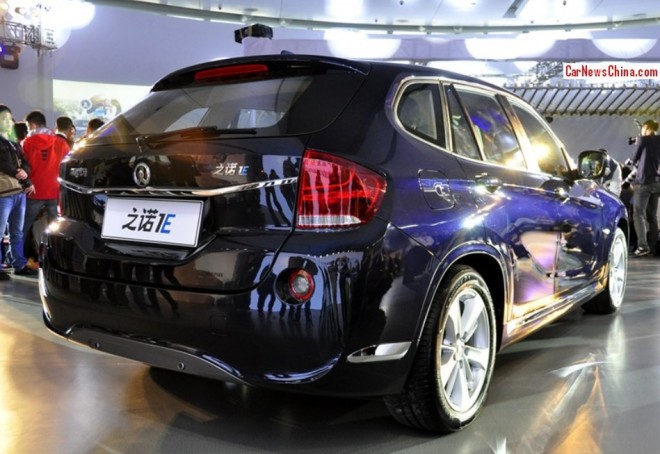 It looks huge, it looks fat, and it is fat. Not exactly a normal electric car, but that is exactly what might make this Zinoro 1E more successful than other more dedicated electric cars. Still, one wonders why BMW just doesn't sell it as a BMW to begin with.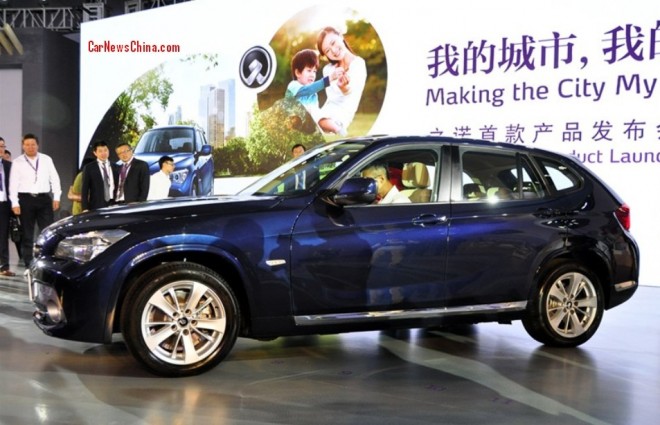 The slogan on the backdrop reads: 'Making the city my home'. The messages: 'don't take this thing on the highway, you will run out of power very soon'.
---
Recommended Stories: