The Jaguar C-X17 Concept has turned into gold for the 2013 Guangzhou Auto Show in China. At almost the same time Jaguar unveiled a gray example at the L.A. Auto Show, and we suspect that the original blue car will pop up at the Tokyo Motor Show.
Mr. Gao Bao, president of Land Rover – Jaguar in China, has told Chinese automotive media that the Jaguar C-X17 is indeed based on the same platform as the Range Rover Evoque. He also said that production in England will start in 2015, and that the C-X17 will be manufactured in China as well.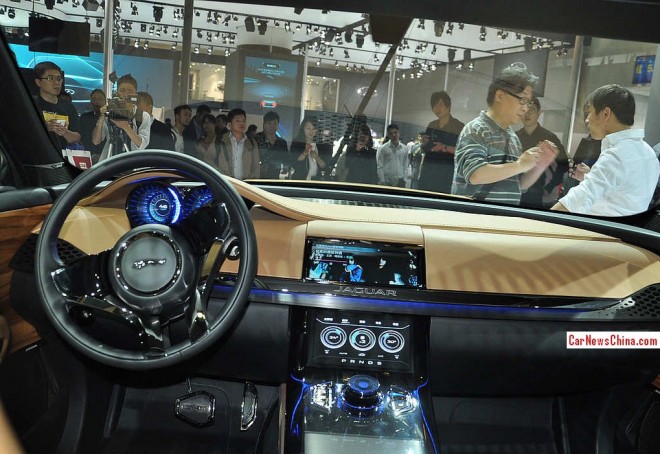 The C-X17 is primarily designed and developed for the new and wealthy automotive markets in China, Russia, India, and the Middle East. The Jaguar name is well-known in all these markets but the current sedan-only line-up limits its appeal. The C-X17 is tasked to change all that.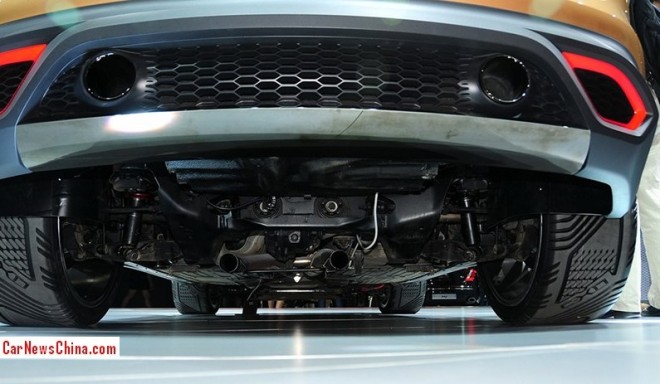 The chassis of the C-X17 will be build up around JLR's Premium Light weight Architecture, a light weight chassis system that will also be used for future Jaguar sedans. Interestingly, Gao Bao also said that the C-X17 will be set up for rear-wheel drive to save weight, with 4-wheel drive available as an option. The C-X17 will be powered by four-cylinders only, again to save weight.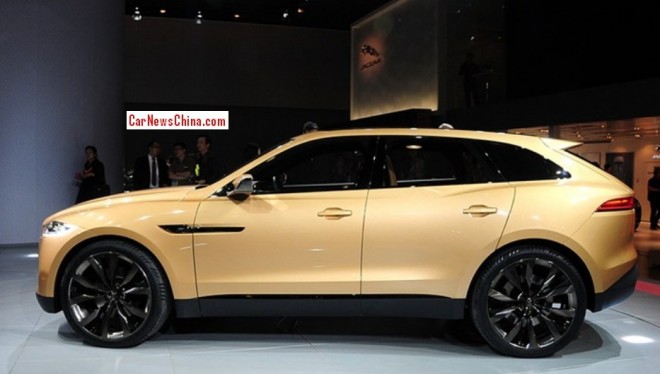 A great looker with black alloys and black windows, seemingly ready for the China car market right now.