This is the new Citroen DS5 Golden Pearl, it debuted today on the 2013 Guangzhou Auto Show. The Citroen DS5 Golden Pearl is a concept previewing a super luxurious variant of the China-made Citroen DS5. The name refers to the Pearl River that flows through Guangzhou city. The Golden Pearl is painted in matte gold with red touches and stands on racy wheels with speedy matte silver alloys. The interior however, is even better: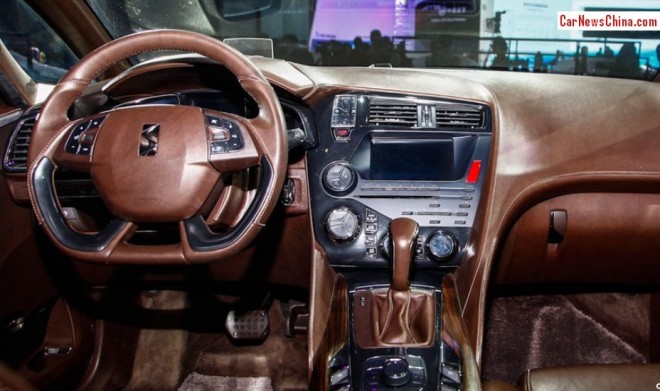 The whole inside is clad in ebony wood and calfskin leather, making for a very impressive cabin. Even the leather around the gear lever is completely made out of calfskin. The steering wheel is a stunning piece of art by its own right. Thick carpets are made of wool.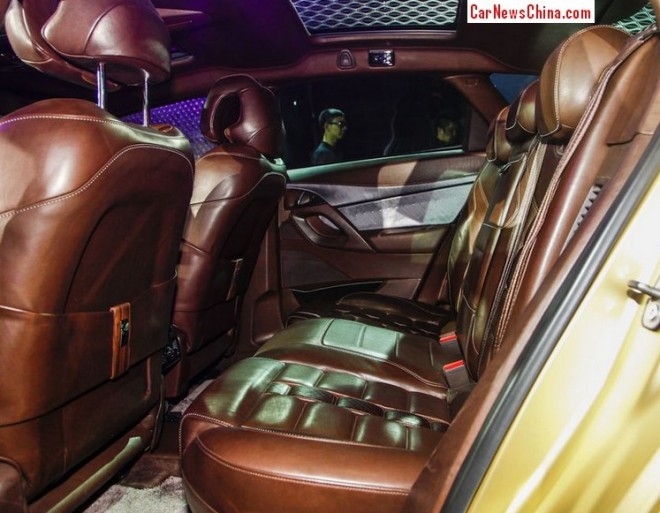 The passengers in the back can enjoy the sunshine via a giant sunroof.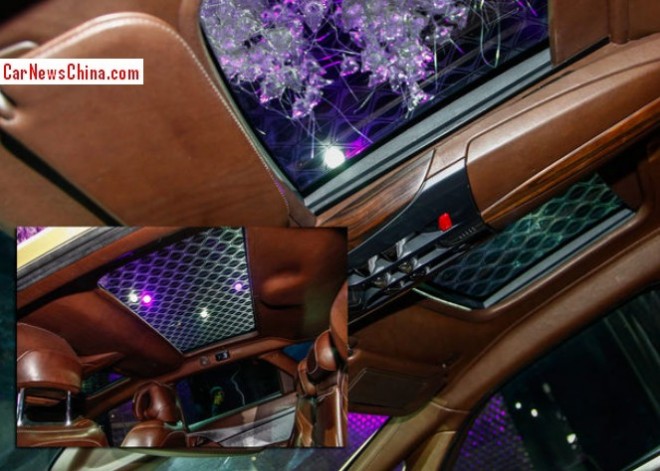 And there is another targa-like sunroof at the front, operated by an aircraft-style control panel.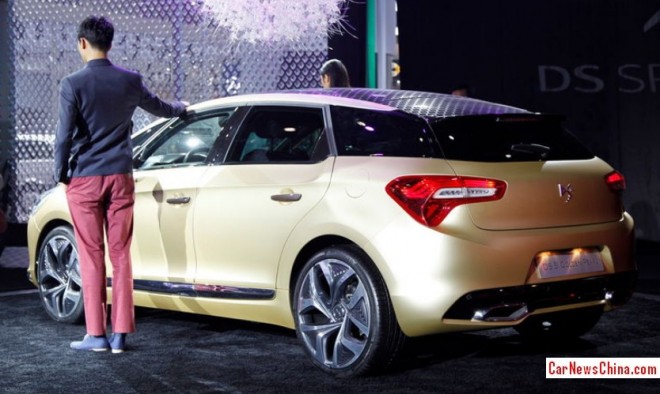 Whether the Citroen DS5 Golden Pearl will even become reality is an open question, but we sure hope so. The roads of the world are already so full with dull brown cars, this slightly mad and very special Citroen can kick a bit of ass.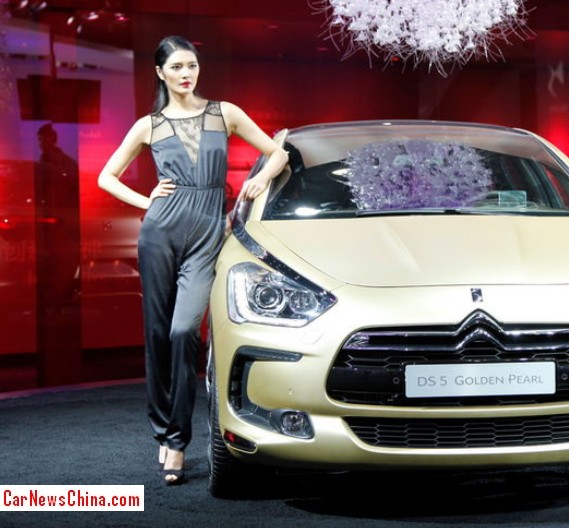 She pretty, but her trousers are too cheap-astronaut.