The super sporty Maserati Ghibli sedan has been launched on the China car market. Price starts at 898.000 yuan and ends at 1.39 million yuan ($147.000 – 228.000). The Maserati Ghibli will compete with the high-end versions of the Audi A7, BMW 6-Series sedan, Mercedes-Benz CLS and Porsche Panamera.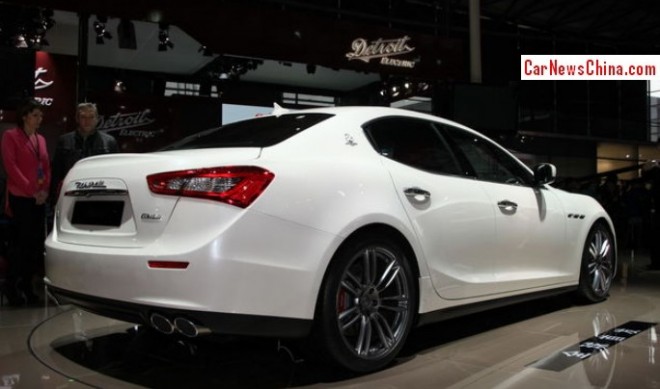 The Maserati Ghibli is available with two twin-turbo V6 engines, one with 330hp and 500nm, and one with 409hp and 550nm, both mated to an 8-speed automatic. The diesel is not available on the Chinese market. The number of horses might be a bit too low for China, where 500 is considered a minimum for bragging.
However, the relative lack of power might appeal to women, who make up a staggering 40% of Maserati buyers in China.  The Chinese market was the second biggest for Maserati in 2012 with 950 units sold, after the United States with 2640. Maserati hopes the new Ghibli will push up sales fast.