The Dongfeng Jingyi X5 1.8 Turbo has been launched on the China car market. Price starts at 99.900 yuan and ends at 105.900 yuan. The Jingyi X5 1.8 Turbo is powered by a brand new turbocharged 1.8 liter four-cylinder petrol engine with an output of 160hp and 215nm, mated to a 5-speed manual.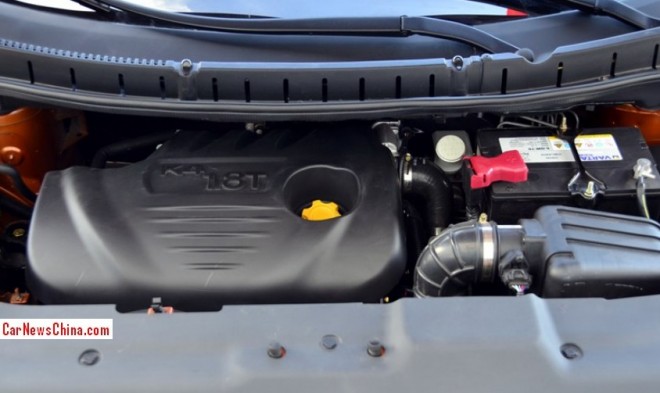 The engine just fits under the bonnet. The Dongfeng Jingyi is a sporty MPV that was launched on the Chinese auto market in April, up until now it was only available with a 1.6 with 122hp and 155nm. Price starts at 74.900 yuan and ends at 98.900 yuan.
The 1.8 Turbo has a lotta horses more but doesn't cost much more, which will certainly help sales move up. Furthermore, small & cheap MPV's are becoming more popular in China by the day. However, the lack of an automatic transmission is a serious omission making sure not many city folk will go to the Dongfeng dealer, no matter turbo.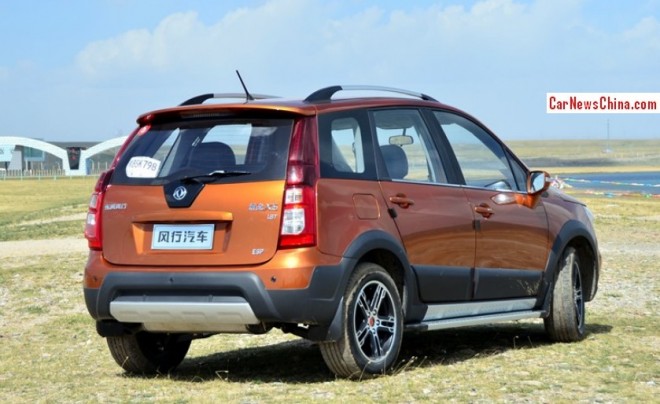 Looks rugged, is FWD.