The 2014 Toyota Land Cruiser Prado has been launched on the China car market. Price starts at 530.000 yuan and ends at 676.000 yuan, making the Land Cruiser Prado to most expensive SUV that is currently manufactured in China. The Toyota Land Cruiser Prado is made in China by the FAW-Toyota joint venture.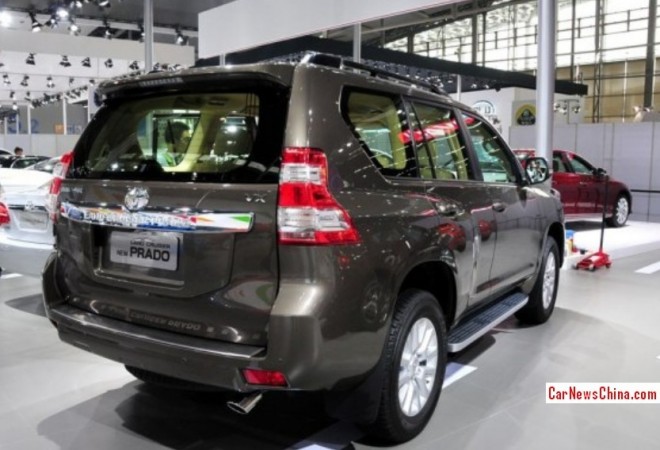 Power comes from a old-school 4.0 liter V8 petrol engine with an output of 275hp and 381nm, mated to a 5-speed automatic gearbox.
The massive Prado doesn't have any real competition in China. When it comes to locally-made cars only the top-spec variants of the Audi Q5 and Mercedes-Benz GLK come close in price, but not in character. When the imports are counted in the closest competitor is the Jeep Grand Cherokee starting at 579.000 yuan.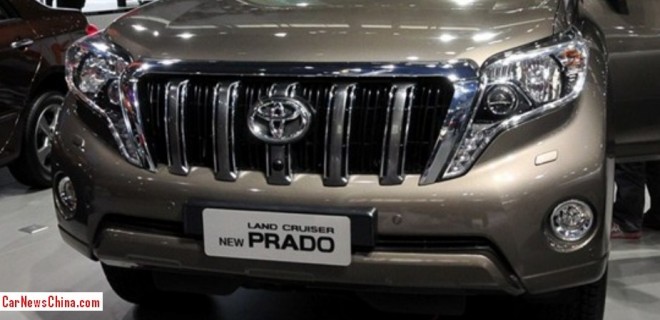 The Prado is massively popular among all sorts of government agencies that use to Prado to push peasants off the road. Armored variants can be ordered at FAW or at many specialized coach-building companies. This new 2014 variant however won't need any armor; the giant chromed grille will scare the world away, many miles ahead.