Today in China Car History the beautiful Beijing Hualian Hualiu BHL6350 mini MPV, seen here on the streets of the capital in 1996. The Hualiu BHL6350 was manufactured by a company called Beijing Hualian Automobile Corporation, based in Huairou County in the northeast of the Beijing Municipality.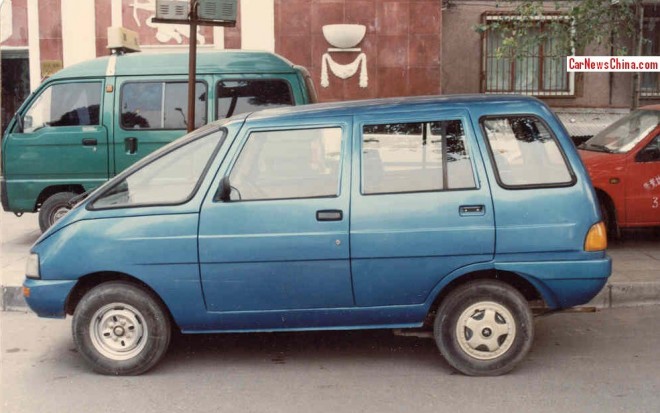 The aerodynamic body of the BHL6350 was made of fiber glass. This particular blue example has sporty wheel covers fitted at the back, but not at the front. The BHL6350 was originally designed as a taxi but it seems most ended up in private hands instead.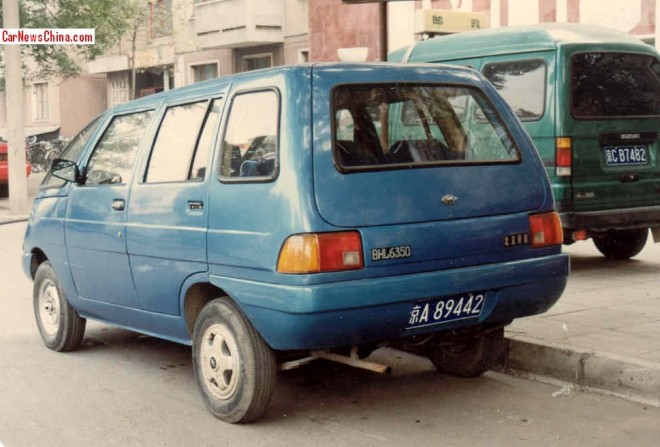 Exhaust pipe hanging low and sticking out far. Note Changan-Suzuki postal van on the right.
The BHL6350 was in a large part based on the Tianjin-Xiali TJ7100 sedan, a China-made licensed copy of the third generation Daihatsu Charade sedan. Rear light are standard Xiali. Power was sourced from Tianjin-Xiali as well: a 993 cc 3-cylinder petrol engine with 36hp and 57nm, mated to a 4-speed manual. That doesn't sound like a lot of power but the fiberglass BHL6360 weighed only 960kg. Top speed was a decent 100km/h. Size: 3500/1640/1620, wheelbase 2105mm.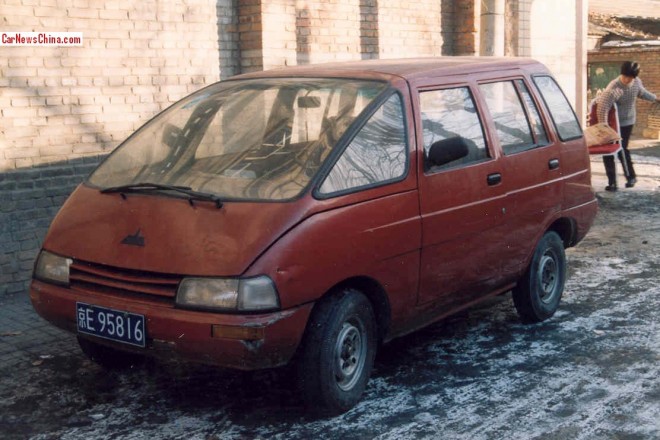 A red example seen in snowy conditions, again in Beijing, standing on standard wheels. There were two versions of the BHL6350 available, 'Standard' for 48.000 yuan and 'Luxury' for 59.800 yuan. How many were manufactured is as usual very unclear, but definitely no more than 10.000. After production of the BHL6350 ended the Beijing Hualian Automobile Corporation disappeared in the mist of history. Until today.
Erik van Ingen Schenau is the founder of  the China Motor Vehicle Documentation Centre and a renowned expert on obscure Chinese cars.
---