General Motors has applied for patent on the Cadillac ELR for the China car market. Export to China will start in the second half of 2014. Production of the Caddilac ERL will start just before the end of this year, with the first deliveries to customers in the U.S. expected for February.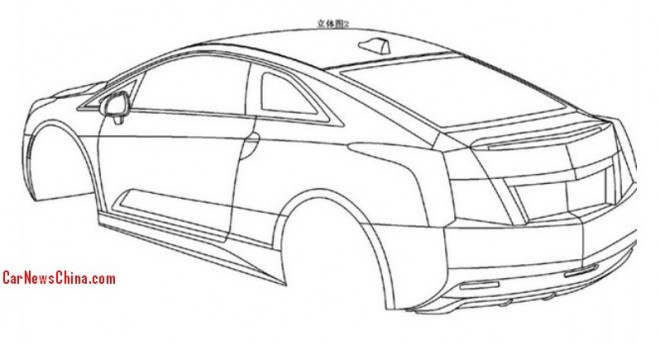 The Cadillac ELR gasoline/electric plug-in hybrid is based around the same drivetrain as the Chevrolet Volt. combined output is 207hp and 400nm, good for a 171km/h top speed and a 0-100 in around 8 seconds. total range is 550km and all-electric range is 60km.
The Cadillac ERL will be the third hybrid GM sells in China, after the Chevrolet Volt and the Cadillac Escalade Hybrid. Sadly, neither is very popular. The Volt's main problem seems to be its price, starting at 498.000 yuan or 78.000 US dollar.
The ERL will likely be even more expensive, but the relatively strong Cadillac-name might help GM sell a few units per year, but it all won't be very much. Wealthy Chinese car buyers longing for something green will wait for the BMW i8, and most other buyers won't bother.
---