A very beautiful black Lincoln Town Car, Spotted in China in the great city of Xiamen in Fujian Province by reader Pinut187, thank you for the pictures! The huge American super sled seems in a very fine shape. All chrome is shiny and the paint is crispy. Tires full with air and no missing parts. This must be, a daily driver!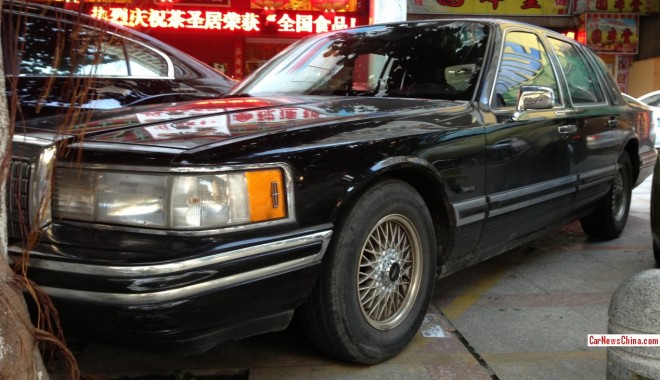 The second generation Lincoln Town Car was manufactured from 1989 until 1997 with a facelift in 1995, this particular example in Xiamen is a pre-facelift car, recognizable by the large headlights, the (relatively) small grille, the chromed mirrors and the brilliantly designed multi-spoke alloys.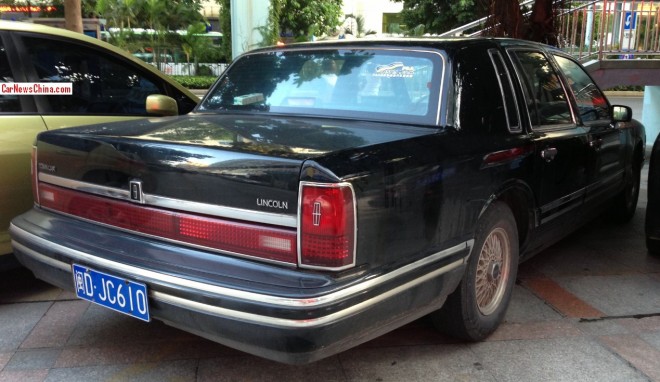 Back of the car in perfect shape as well with all logos still attached. Tires seem a bit old. The Lincoln Town Car was based on the famous Ford Panther platform and powered by a big American 4.6 liter V8 with 220hp and 386nm, mated to a 4-speed manual. This was enough power to propel the massive Town Car to a respectable top speed of 190km/h.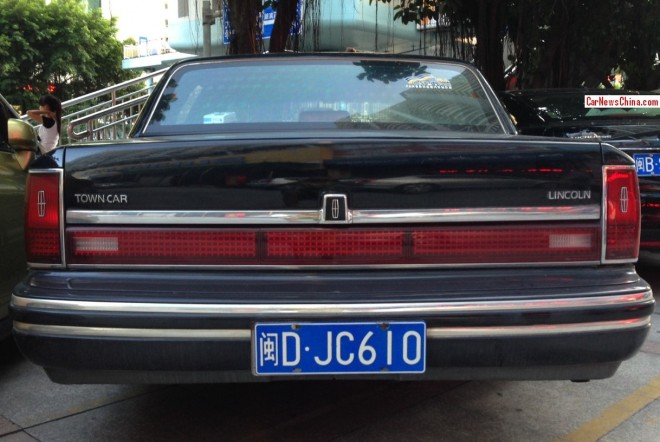 The second generation Lincoln Town Car was never officially imported into China, but many arrived via the gray market or other misty channels. Here is our Famous China-Lincoln Town Car collection™: stretched, Signature Series, stretched limousine, stretched on sale, bling-gold, silver limo, very stretched, super stretched,  stretched to the max, marriage, first-gen limo black, Hongqi CA7460 and orange.