A gigantic Lincoln Town Car stretched limousine, seen on the Beijing Tuning Street here in the Capital. The good vehicle was stretched by at least a meter in the middle and another half a meter behind the C-pillar, making this one of the biggest Lincoln limousines we have seen in China so far.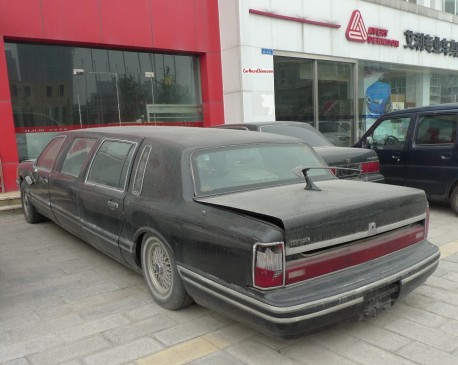 The Town Car sadly seemed very abandoned. It was parked in front of a tuning shop but staff said it wasn't theirs.  The second generation Lincoln Town Car was made from 1989 until 1997. It was based on the famous Panther platform and powered by a fatass 4.6 liter V8 mated to a 4-speed manual. The Town Car was never officially exported to China so this example likely arrived via the gray market. It has been in China for a while, I found a Chinese insurance sticker on the window dated 1997. This Town Car thus, has seen it all changing in China…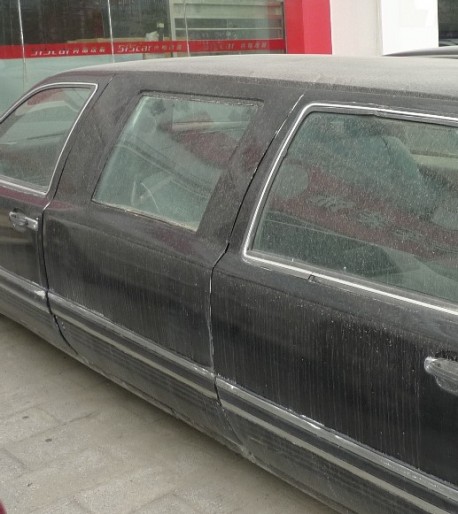 The stretch in the middle didn't look very sophisticated…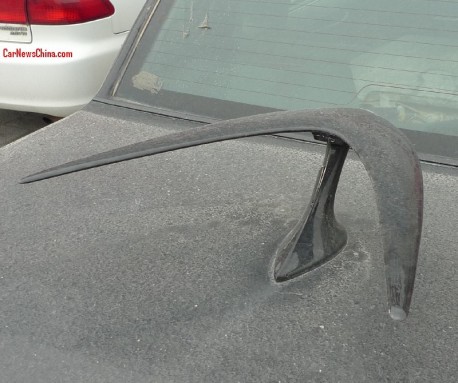 … but typical 1990's TV antenna was very good! Earlier that day I found a similar antenna on a similarly stretched Cadillac Fleetwood.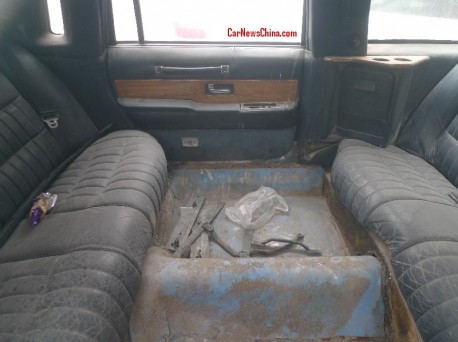 See hatch on the right side of the door. That's where the TV should be. Compare. The leather on the benches loox surprisingly good in such a wasted car, but the floor is completely barren.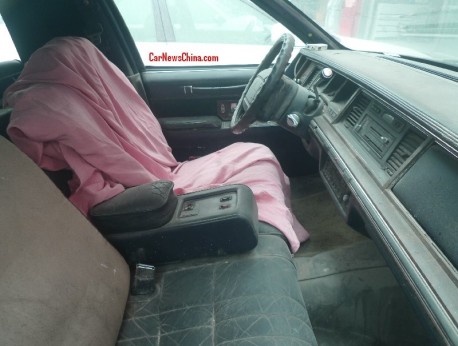 Still got the original radio.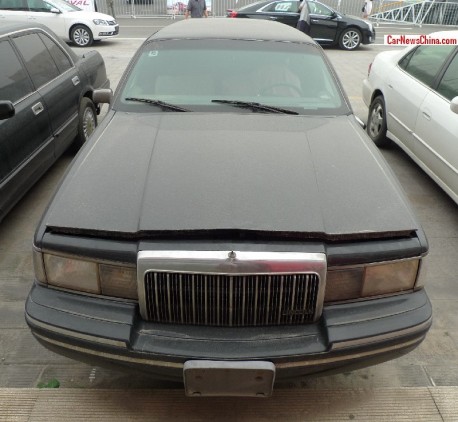 Even today a large number of first and second generation Lincoln Town Cars are still on the road in China, mostly owned by wedding companies. Some cars arrived in their own time, but others arrive now via the somewhat misty second-hand market, mostly via dealers on the U.S. West Coast. We got us a nice China-Lincoln Town Car Collection: stretched on sale, bling-gold, silver limo, very stretched, super stretched,  stretched to the max, marriage, first-gen limo black, Hongqi CA7460 and orange.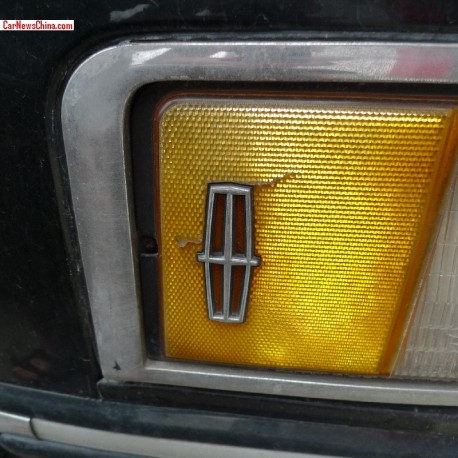 Beauty on the indicator.