Spy Shots showing the brand new 2014 BMW M235i completely naked in China. The BMW M235i will officially debut on the Detroit Auto Show starting on January 13. Debut in China is scheduled for the Beijing Auto Show in April. China has become one of the biggest markets worldwide for the BMW M range with eager Chinese car buyers splashing out lots of money for the fastest and the fattest.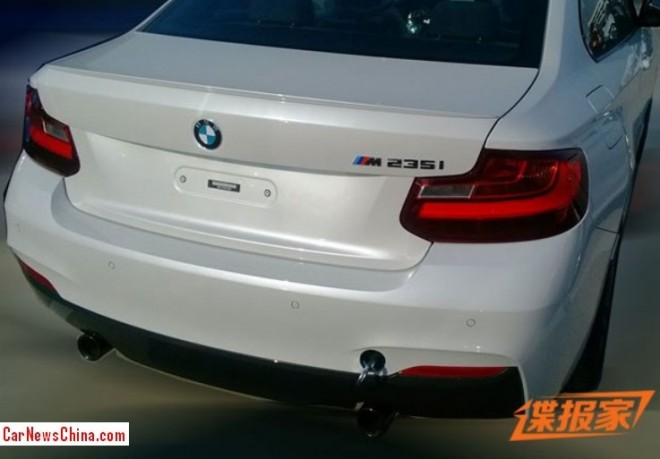 This particular vehicle seems to be a just-arrived demo car for dealers who will be very happy to have this speedy Bimmer on their lot. The M235i is powered by a twin-turbo 3.0 V6 with an output of 326hp and 450nm, mated to an 8-speed automatic or a 6-speed manual. Unlimited top speed is about 275km/h and 0-100 is gone in 4.8 seconds. Chinese car buyers do not accept limiters, if the dealer can't take it off, they don't buy the car…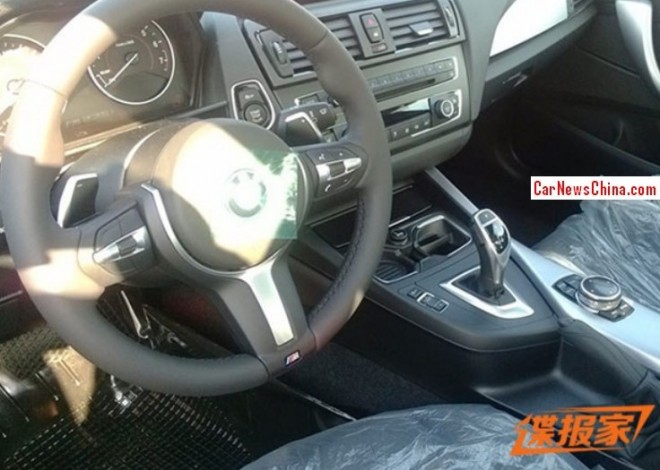 Showing the automatic, with paddles behind the wheel. Small M logo on the bottom of the sporty steering wheel. Some extra leather here and there. Otherwise standard 2-Series.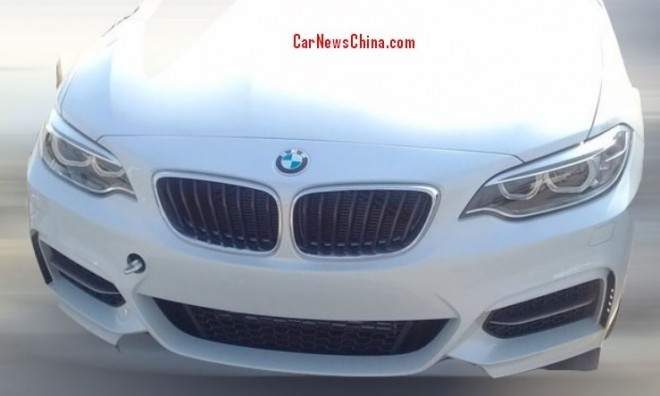 ---