A very black, very boxy, and very beautiful Volvo 850 Turbo, Spotted in China in the 798 arty farty district in Beijing. The good Volvo was in reasonable condition and was still used as a daily driver. The Volvo 850 was manufactured from 1991 until 1997. When it debuted the 850 was considered the most exciting sedan Volvo ever, and today the 850 has reached an almost mythical cult status, with the turbocharged cars in especially high esteem.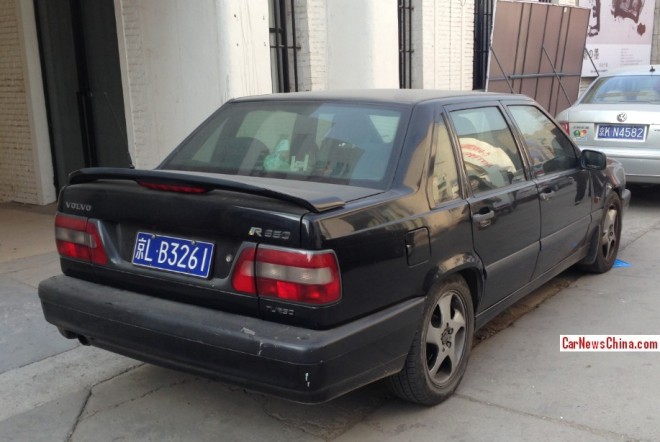 Wing at the back and sporty alloys were standard. The Turbo was the second-fastest 850 after the T-5R and R. The 850 Turbo was powered by a five-cylinder turbocharged 2.4 liter petrol engine with an output of 193hp and 270nm, good for a 225km/h top speed and 0-100 was gone in 7.8 seconds. The 850 Turbo was one of the most popular models of the 850 range because it was very fast without the madness of the R's.
The Volvo 850 was never officially exported to China so how this black Swede ended up in the capital is a mystery, but I guess it is an ex-diplomatic car. Keeping an 850 alive must be hard since parts and expertise are hard to get. The engine however can go a zillion miles… Let's hope the rest of the cars survives as well, as the great capital Beijing deserve a great car as the Volvo 850 Turbo on its always busy roads.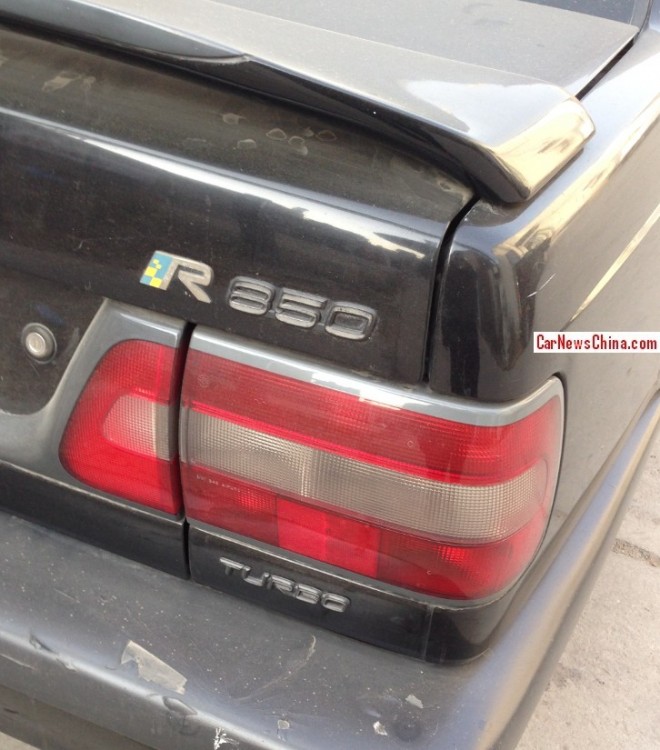 Confusing R is a rather cool after market badge by UK company 'Something Magic'. Thanks to SwedeSpeed for clearing that up.
---