A very rare and very abandoned China-made MG TF Roadster, Spotted in China on a out-of-the-way parking lot in Beijing. The poor MG was in a sorry shape; covered in layers upon layers of dust, sitting through the front suspension, hit by a zillion leaves, without license plates & insurance stickers, and so clearly left to die alone.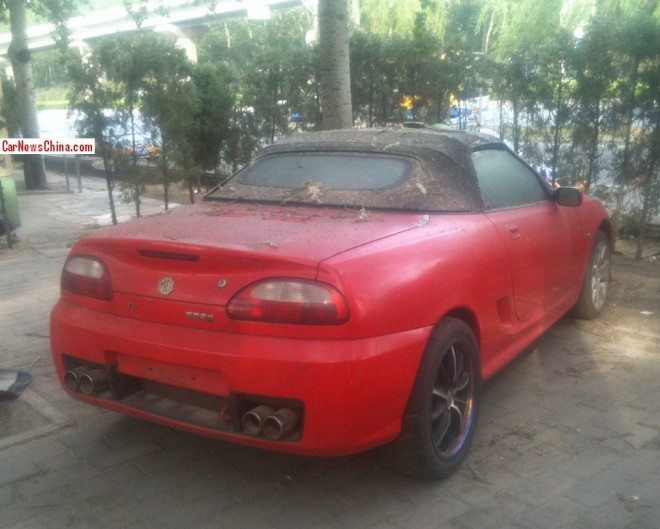 Oddly, this sad example had standard alloys up front and some shiny Chinese stuff at the back.
Production of the China-made MG TF started in late 2007 and lasted until early 2011, but numbers were very low, figured at less than a hundred cars a year, most of which went unsold. The TF was priced between 249.600 yuan and 265.800 yuan. Power came from the Rover K-series 1.8 4-cylinder with 135hp, mated to a five-speed manual or a CVT.
Nanjing Automotive bought the rights to the MG brand in 2005 and Nanjing Automotive was bought by Shanghai Automotive Industry Corporation (SAIC) in 2007. At the time SAIC already had the rights to the automobiles manufactured under the Rover brand, which continued in China as 'Roewe'. The purchase of Nanjing Automobile by SAIC thus brought, in a way, Rover and MG back together, and so they go until today.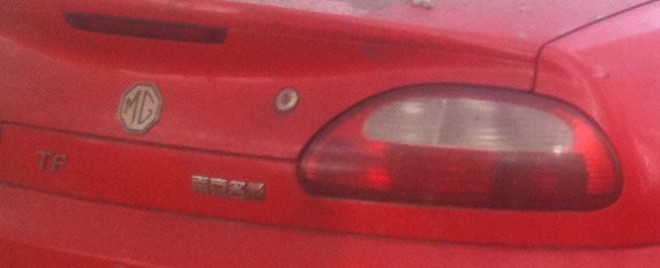 Nanjing MG badge.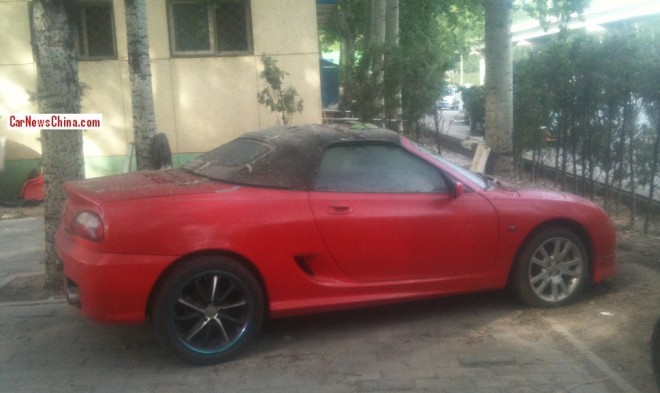 The front tires are deflated, the hard-compounds at the back won't last very long anymore either. Roof is going to die very soon. The China-made MG TF was a great an in a way a very brave experiment.  Sadly i did not work out. The Chinese car market just wasn't ready for a sporty two-seat roadster yet. But is seems, MG thinks they have a better chance today!
---