An extremely beautiful BMW 5-Series Touring, Spotted in China close to the Third Ring Road in east Beijing. The good Bimmer looked picture perfect, painted in dark green and prettied up shiploads by 20 inch tires with sporty mulch-spokes, and happily the horrible standard roof rack has been deleted here! The E39 BMW 5-Series was manufactured from 1995 until 2004 with a facelift in 2001, this is a pre-facelifted car.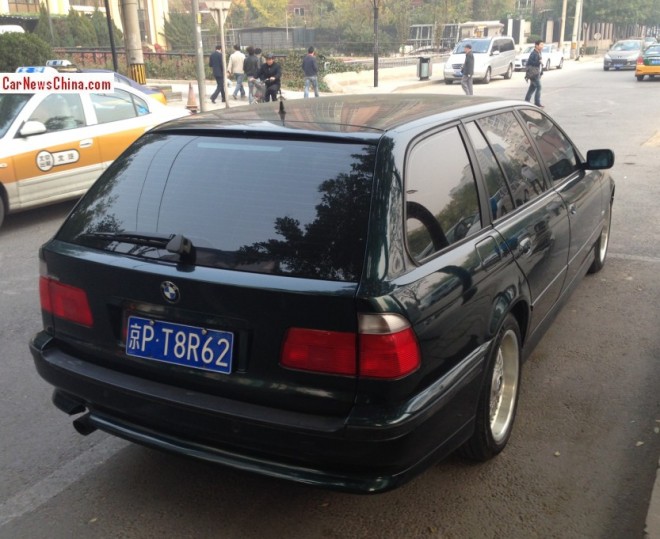 The E39 was arguably the best looking Five ever, designed by Joji Nagashima of Japan who also drew, among others, the brilliant BMW Z3 Roadster. The E39 Touring was never officially exported to China so it is a very rare car to see on Chinese roads, this beauty is in fact the very first one I meet in ten long years in country.
The vehicle didn't have any badges for type or engine but the sporty wheels, the lowered suspension, and the top-spec looks indicate this a super speedy 540i, the most powerful E39 bar the M5. The 540i was powered by a rumbling and bumbling 4.4 liter V8 with 291hp and 460nm. Mighty Green Wagon!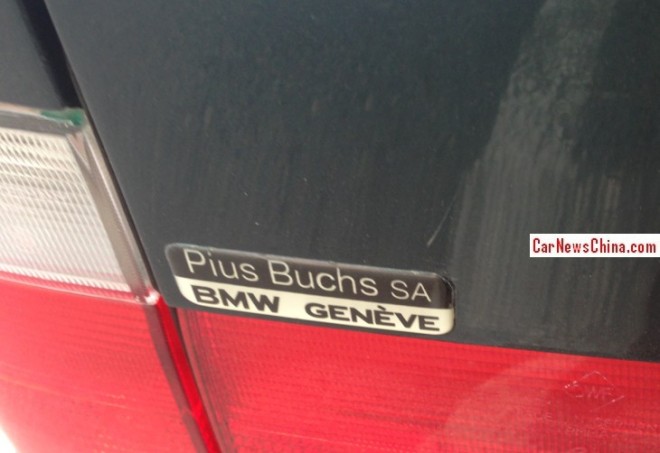 She came from Switzerland. She is in Beijing now. May she stay and speed for a long while more.
---