The Volkswagen Bora Sportline has been launched on the China car market. Price starts at 135.800 yuan and ends at 149.800 yuan. The Bora Sportline is a sporty variant of the good old Volkswagen Bora sedan. The Sportline comes with a body kit, a black grille, a partly black bumper, black mirrors, darkened windows, and speedy alloys.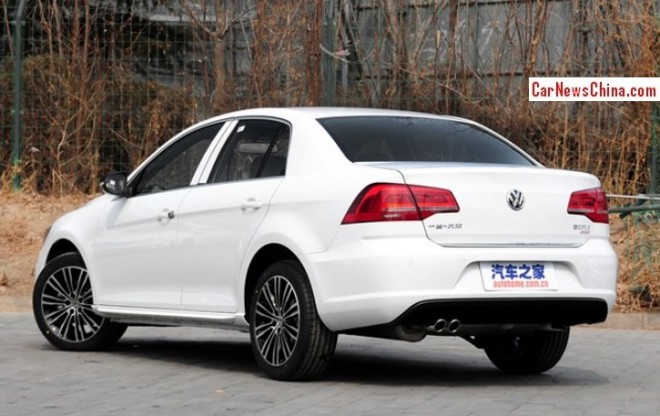 Double exhaust pipe for more speed. But sadly, the whole Sportline thing is only optical. Power comes from a 131hp 1.4 turbo that is also available in the standard Bora. With the added plastics, the Sportline might actually be slower than the standard car. Too bad they didn't add some power, like they did with the almost-classic 2005 Bora R!
The Volkswagen Bora is manufactured in China by the FAW-Volkswagen joint venture. Price of the base car starts at 107.800 yuan and ends at 148.300 yuan. Engines: mentioned 1.4 turbo and a 105hp 1.6.