The Beijing Auto Huansu S2 has been launched on the China car market. Beijing Auto couldn't wait for the 2014 Beijing Auto Show, apparently afraid nobody would notice the Huansu during all that automotive violence. Price starts at 58.800 yuan and ends at 69.800 yuan.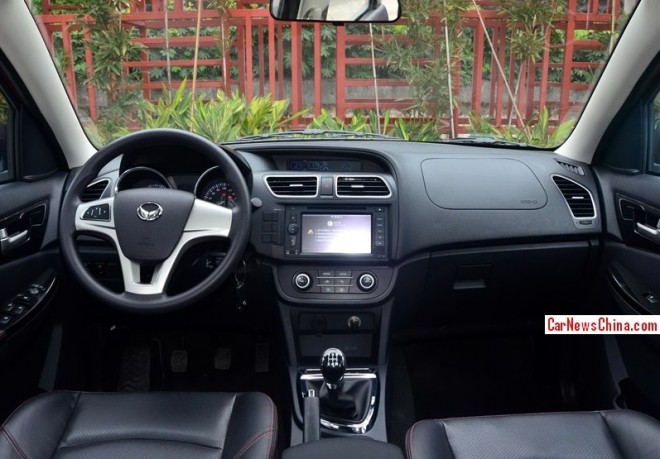 The Huansu S2 & and its seven-seat sister S3 are manufactured by Beiqi Yinxiang Automobile, a joint venture between the Beijing Auto (Beiqi) and the Yinxiang Motorcycle Group.
Huansu means 'Magic Speed'. Power comes from a 1.5 liter four-cylinder petrol engine with 106hp and 150nm, mated to a 5-speed manual. An automatic will be launched at a later time. Interestingly, Beijing Auto also offers a slightly more powerful variant of the same 1.5 with 113hp and 150nm.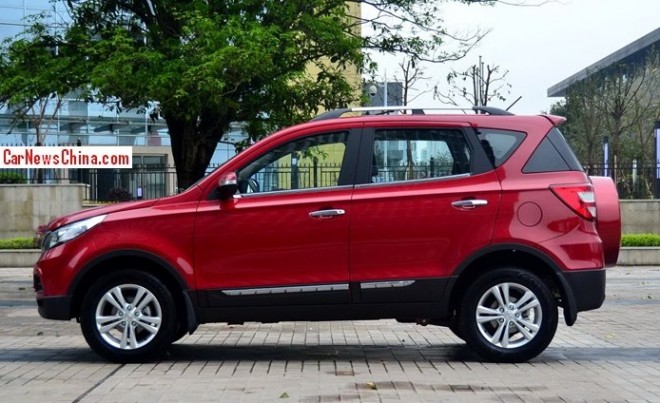 Design kinda funky and the total package seems attractive. This S2 might very well sell, especially among young families with a child and a dog who like to hit some mountain in the weekend. The mountain can't be too high however as the S2 is FWD only. An 4WD version will again be launched at a later time, but when exactly is not clear. The Beijing Auto Huansu S2 competes with fine cars such as the Great Wall M4, the Chery Tiggo3, and the Changan CS35.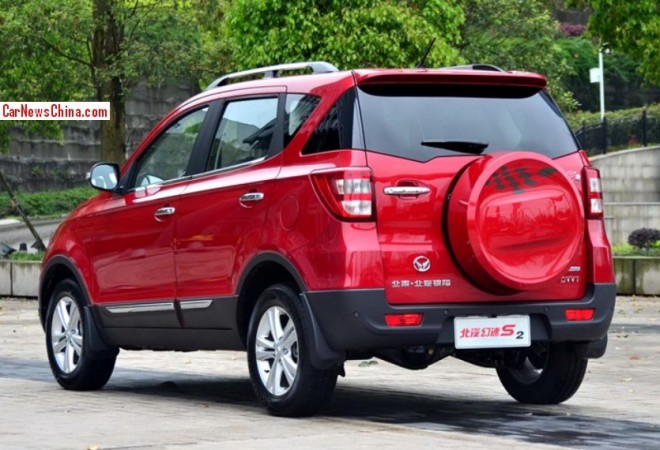 Small wheels look unpretty but will keep fuel consumption down.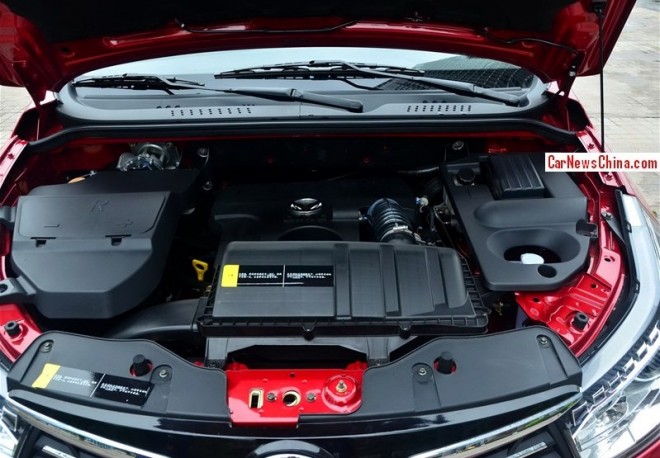 The 1.5.