This is a 1:1 design concept for the Beijing Auto Huansu S6 SUV, it was shown at the launch party for the Huansu S2 and Huansu S3. The bigger Huansu S6 will be launched on the China car market in early 2015, debut of the production car is expected for the Guangzhou Auto Show in December.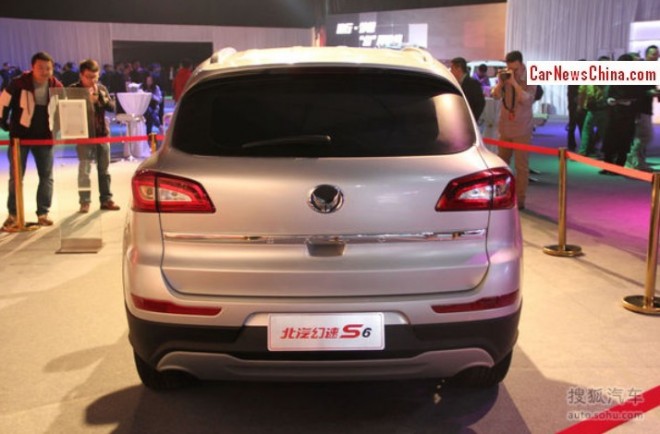 The Huansu S6 will be manufactured by Beiqi Yinxiang Automobile, a joint venture between the Beijing Auto (Beiqi) and the Yinxiang Motorcycle Group. Huansu means 'Magic Speed'. The S6 will be powered by a 2.0 turbocharged four-cylinder engine. Size:4583x1823x1678mm,wheelbase is 2700mm.
Beijing Auto also announced an MPV which will be called Huansu S5, but no further details were given.