The first live shots of the of the BYD Tang hybrid SUV, scheduled to debut on Sunday on the 2014 Beijing Auto Show. The BYD Tang is a speedy hybrid SUV based on the upcoming BYD S7, which again is based on the good old BYD S6. The Tang comes with an impressive front with a giant grille with lots of chrome. The body seems heightened compared to the S6 and S7, but the wheels are the same size, making for a slightly unbalanced look.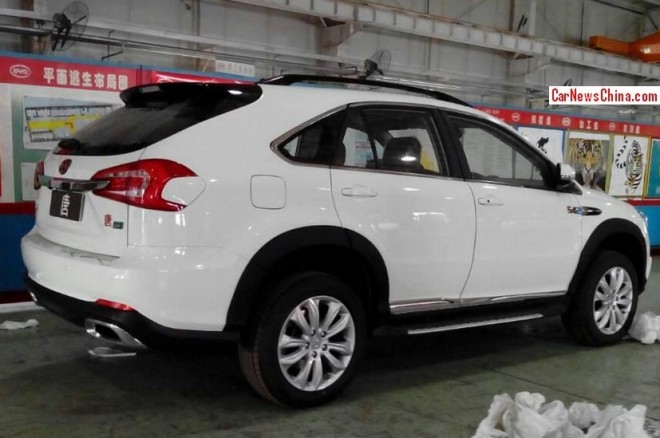 Super fat chromed exhaust pipes on a hybrid car, that's the way to do it! BYD understands better than anyone that the Chinese car buyers doesn't buy a hybrid or an electric for lower fuel consumption, and not at all for the environment. In China buyers go new-energy for the high-tech itself, and more importantly; for the power.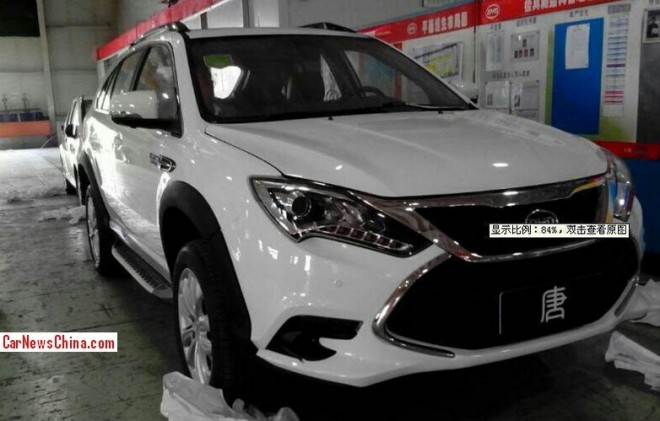 And power it has! The Tang will be powered by BYD's new DMII dual mode hybrid-drive system mating a petrol engine to an electric motor. The petrol engine is a 2.0 turbocharged four-cylinder with 205hp and 320nm. The electric motor is the same unit as in the recently launched BYD Qin sedan; delivering 149hp and 200nm.
Combined output of the power train in the Tang will be 354hp and 420nm, making the Tang the most powerful mass market hybrid SUV in the world. Price of the Tang will start around 300.000 yuan. Green-car subsidies of central and local governments will bring price at the dealer down to about 265.000 yuan or 42.000 USD.
---