Citroen has released the first photos of the brand new Citroen DS 6WR SUV, scheduled to debut on April 20 on the Beijing Auto Show. The Citroen DS 6WR SUV, formerly known as Citroen DS X7, is the production version of the DS Wild Rubis that debuted in Shanghai last year. The grille of the DS 6WR is very similar to the grille of the recently launched Citroen DS5 LS.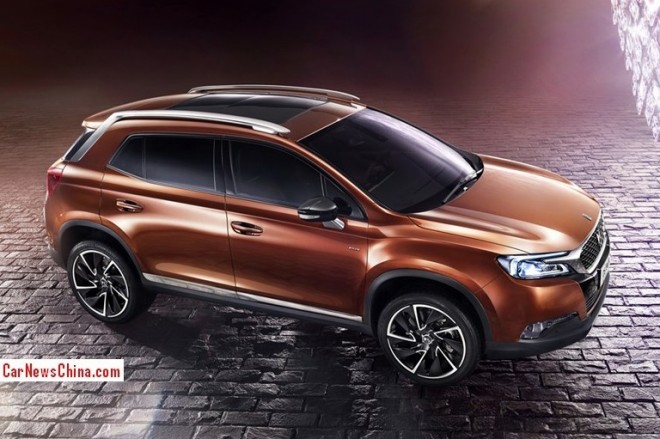 The DS 6WR will be available with three engines: a 1.6 turbo with 200hp and 275nm, a 1.6 turbo with 163hp and 240nm, and a 1.8 with 139hp and 170nm. Size: 4553/1858/1610mm,wheelbase is 2732mm.
Price will start around 160.000 yuan and end around 200.000 yuan.
The DS 6WR SUV will be manufactured in China by the Changan-PSA joint venture, it is based on the same platform as the Citroen DS5 and Citroen DS5 LS that are already in production in China. The DS 6WR makes a lot of sense for the Chinese auto market where most car buyers prefer SUV's over sedans and especially over hatchbacks, no matter how Euro-trendy they are.