We proudly present the first live shots of the all-new Citroen DS 6WR SUV, scheduled to debut tomorrow on the Beijing Auto Show. The vehicle was seen, still partly covered, on the Citroen booth-under-construction in the exhibition hall.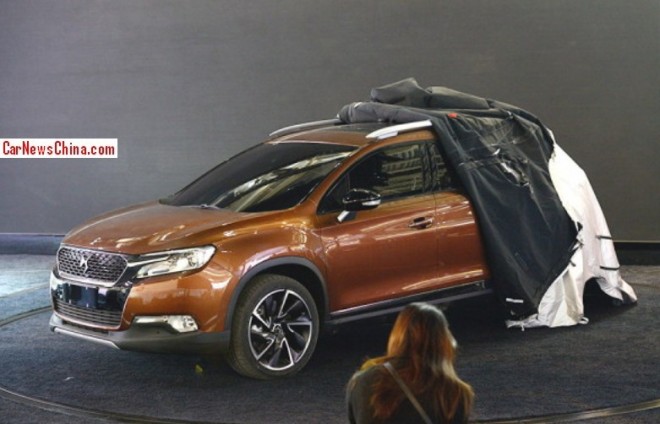 The Citroen DS 6WR SUV is the production version of the DS Wild Rubis that debuted in Shanghai last year. The DS 6WR SUV will be manufactured in China by the Changan-PSA joint venture, it is based on the same platform as the Citroen DS5 and Citroen DS5 LS that are already in production in China.
The DS 6WR will be available with three engines: a 1.6 turbo with 200hp and 275nm, a 1.6 turbo with 163hp and 240nm, and a 1.8 with 139hp and 170nm. Size: 4553/1858/1610mm,wheelbase is 2732mm. Price will start around 160.000 yuan and end around 200.000 yuan.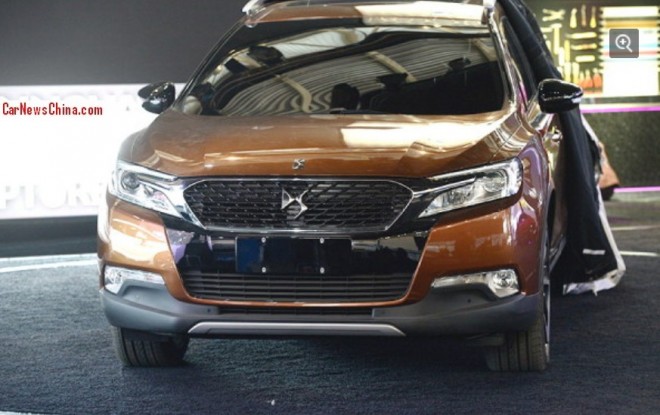 The grille of the DS 6WR is very similar to the grille of the recently launched Citroen DS5 LS, indicating Citroen is working on a DS design language for the Chinese auto market with lots of chrome and other shiny stuff.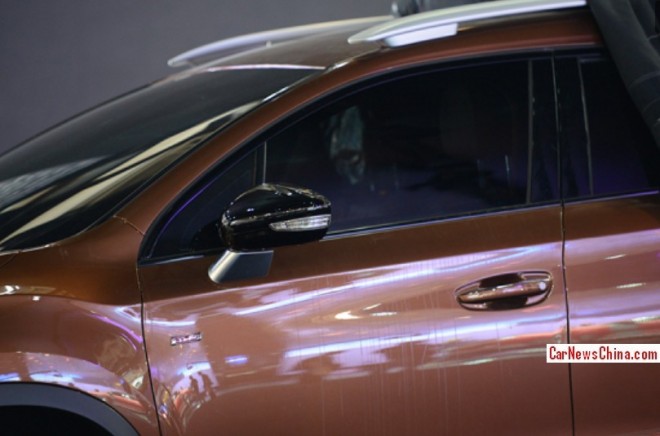 Black mirror on chrome pillar on brown body. Wacky.
---