The BMW Vision Future Luxury Concept debuted on the 2014 Beijing Auto Show. The massive machine previews the upcoming BMW 9-Series which is set to compete with the Bentley Flying Spur and the top-end versions of the Mercedes-Benz S-Class and Audi A8.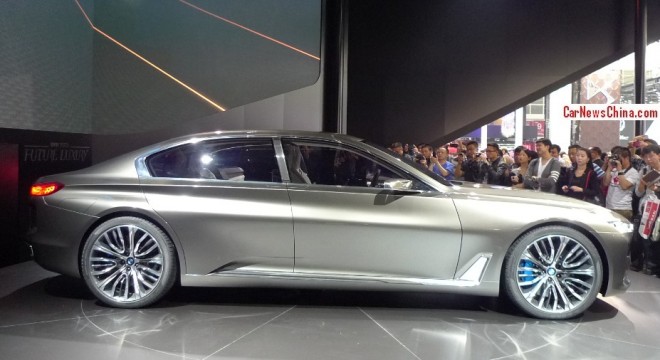 The Vision Future Luxury Concept debuted in Beijing because China is the largest market in the world for high end sedans. BMW sells more than half of all 7-Series on the Chinese auto market with the majority being top end 8 and 12 cylinder cars.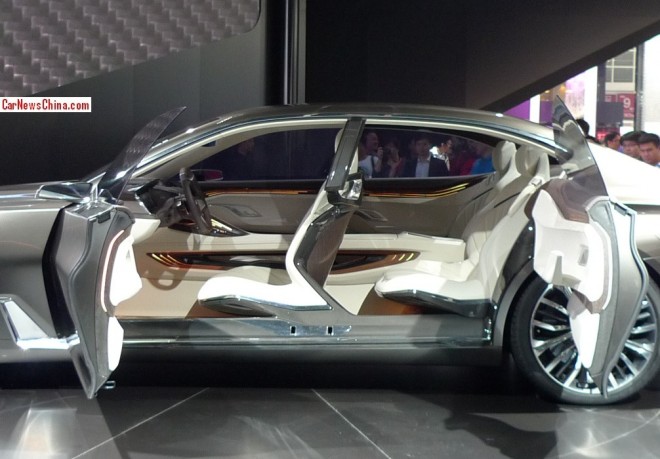 Suicide doors might make it to production. Seats frames are integrated in the B and C pillars, a novel and kinda mad idea.  BMW didn't say anything about power so this concept likely hasn't any engine under the bonnet. What will power the 9-Series is yet unsure as well. A V12 seems necessary to compete with Bentley and Benz but BMW could also go for a powerful hybrid solution.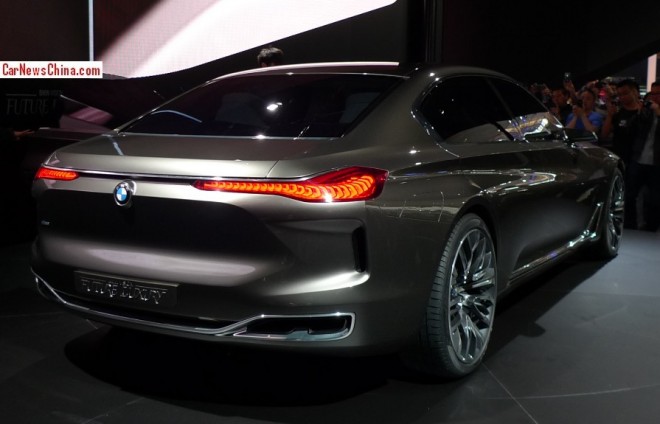 Brilliantly crafted rear lights. The 9-Series is expected to launch in 2016 or 2017. By that time Mercedes will already have the Maybach and Pullman variants of the S-Class on the market, cars that are hotly anticipated in China. So no matter how good, the 9 will always be a bit too late…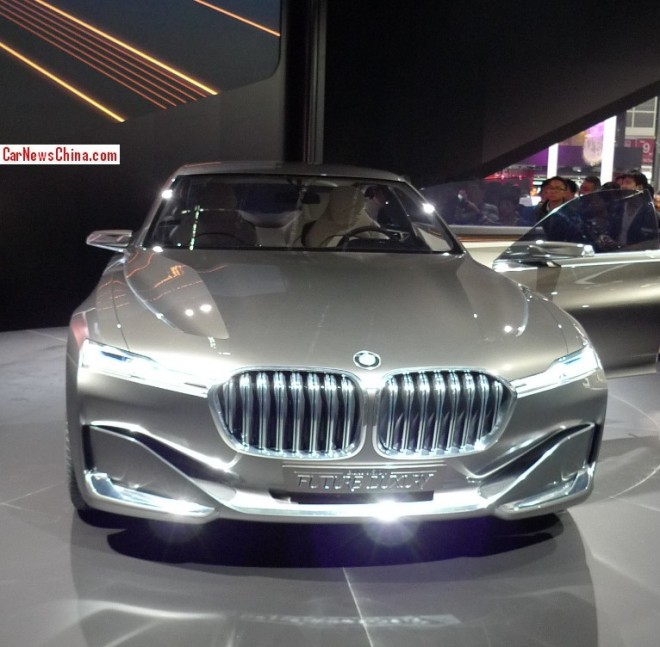 … but this massive grille with a ton of chrome might be able to convince some wealthy Chinese car buyers. BMW for the new King of Bling?
---