The Kia K4 Concept debuted today on the 2014 Beijing Auto Show, and we were very disappointed because the production version was expected. The Kia K4 Concept previews the new Kia K4 sedan which was originally scheduled to hit the Chinese car market in the second half of this year. However, around-around we heard launch will likely postponed to early 2015.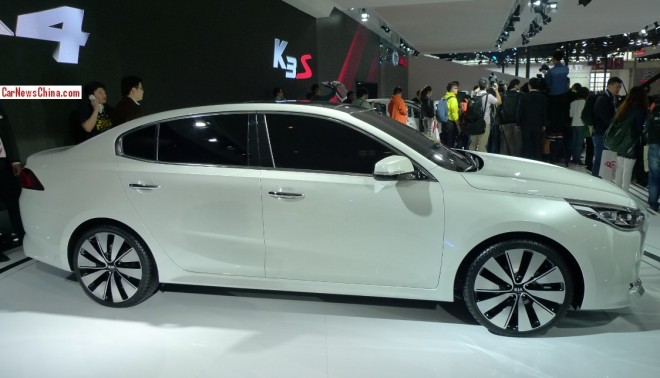 Shape is basically ready. Think away the big wheels and dress down the grille a little, and that's the K4.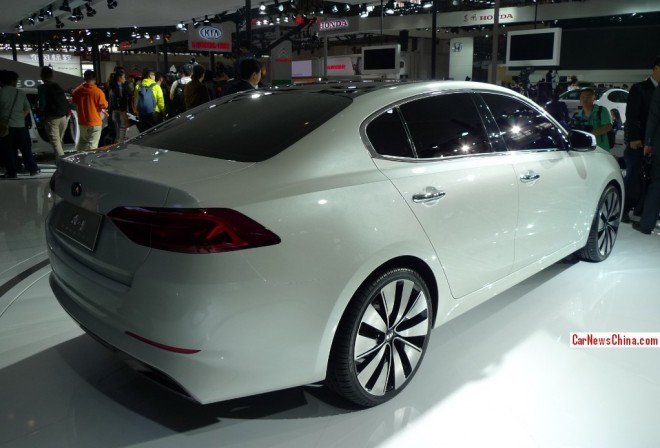 The Kia K4 is a new China-only mid-size sedan, based on the same platform as Hyundai Mistra sedan.
The Kia K4 will be made in China by the Dongfeng-Yueda-Kia joint venture. There will be two engines available at launch: a 1.8 with 146hp and 175nm and a 2.0 with 162hp and 194nm, both engines will be mated to a six-speed manual or a six-speed automatic.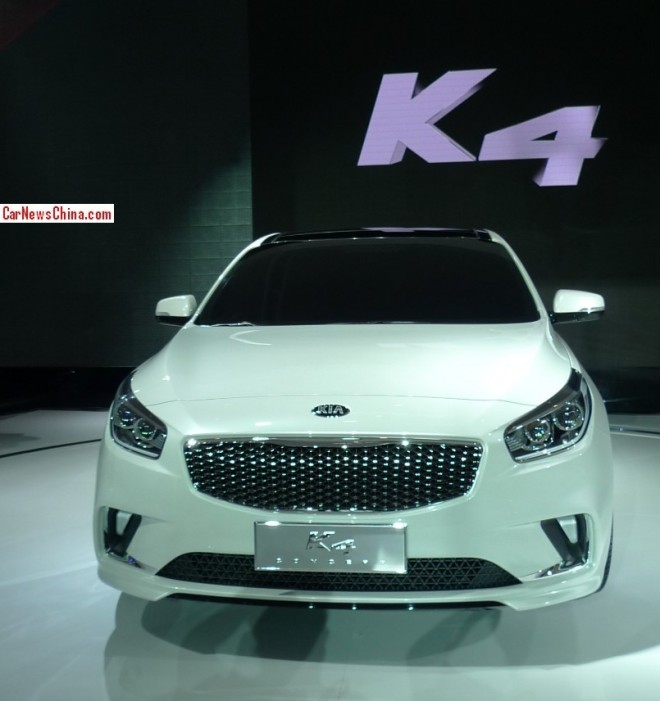 The display says 'K4', but this really is just the K4 Concept.
---