The new Dongfeng Fengxing Jingyi S50 sedan debuted on the Beijing Auto Show. The Jingyi S50 will be launched on the China car market before the end of this month, price will start around 80.000 yuan and end around 120.000 yuan, competing in one of the hottest sedan-segments of the Chinese auto market.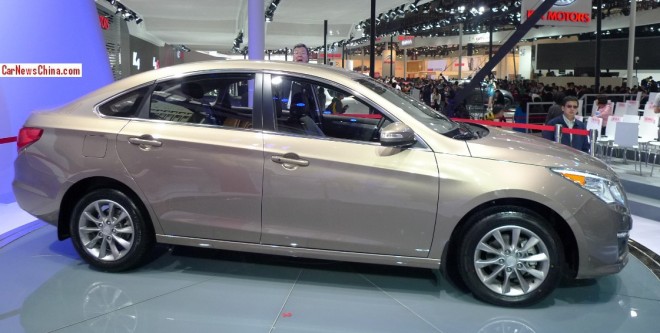 The Fengxing Jingyi S50 is manufactured by Dongfeng Liuzhou, a subsidiary of Dongfeng Motor. Fengxing is the brand name, Jingyi S50 is the car's name.
The Fengxing Jingyu S50 is based on the Dongfeng Fengshen A60 sedan, and both are based on the old Nissal Sylphy that was made in China by the Dongfeng-Nissan joint venture. Dongfeng-Fengshen is another subsidiary of Dongfeng Motor.
There will be two engines available, both old Nissan units: a 118hp 1.5 mated to a 5-speed manual and a 120hp 1.6 mated to a CVT. Size:4630x1790x1526, wheelbase is 2700.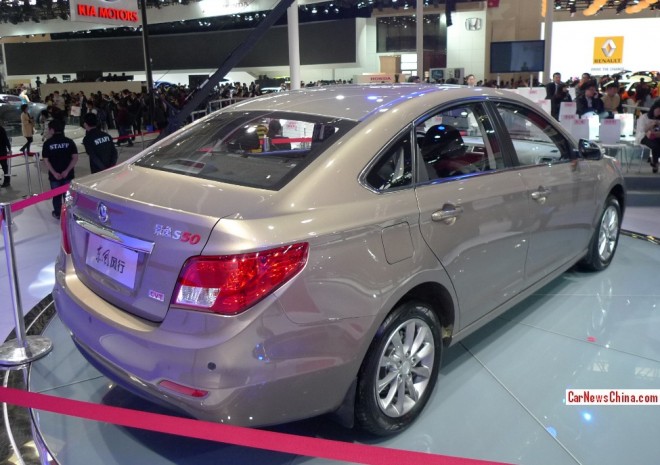 The S50 actually looked pretty well for such an old platform. Integrated rear wing a nice touch. Good to go for at least four years…
---