The Chevrolet Trax SUV debuted on the 2014 Beijing Auto Show, protected by Transformers and a Bumblebee Camaro on the wall. The Chevrolet Trax will be launched on the China car market in Q3, price will start around 130.000 yuan and will end around 170.000 yuan.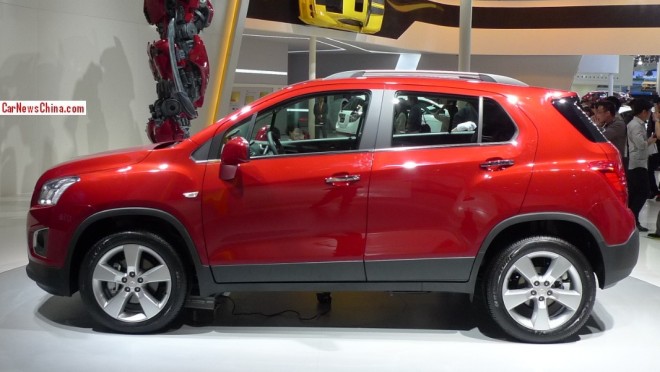 The Chevrolet Trax is manufactured in China by the Shanghai-GM joint venture. The Chinese name of the Chevrolet Trax will be 'TRAX chuangku (创酷)', best translated as 'Trax Creating Cool'.
The Chevrolet Trax is basically the same car as the Buick Encore, but with another name and another front. The Buick Encore is already in production in China at Shanghai-GM so adding the Trax doesn't cost GM too much money. The Chevrolet will be aimed at young buyers whereas the Buick is very middle age these days.
The Trax will be powered by a 1.4 turbocharged four-cylinder petrol engine with 140hp and 200nm, mated to a six-speed manual or a six-speed automatic.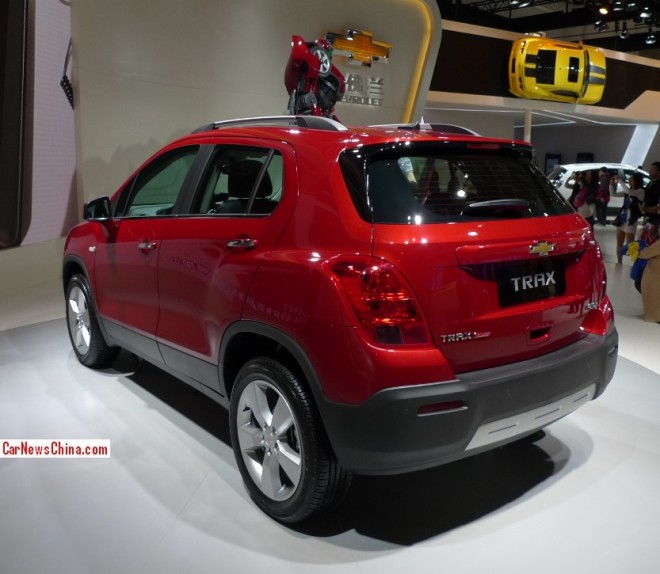 ---