The Toyota Levin sedan will be launched on the Chinese auto market on July 28, giving Toyota an extra entry in the lucrative compact sedan segment. Price will start at 107.800 yuan and end at 159.800 yuan. The Toyota Levin is based on the E170 Toyota Corolla, and design-wise close to the North American Corolla.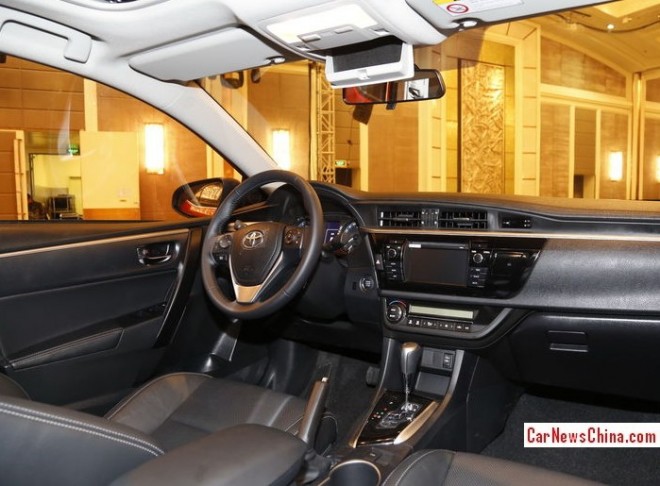 The Toyota Levin will be powered by two four-cylinder petrol engines: a 1.6 with 120hp or a 1.8 with 138hp, both mated to a 5-speed manual or a CVT.  The Toyota Levin is manufactured in China by the Guangzhou-Toyota joint venture. The 'Toyota Corolla, based on the international version of the E170, will be produced in China as well, by the FAW-Toyota joint venture.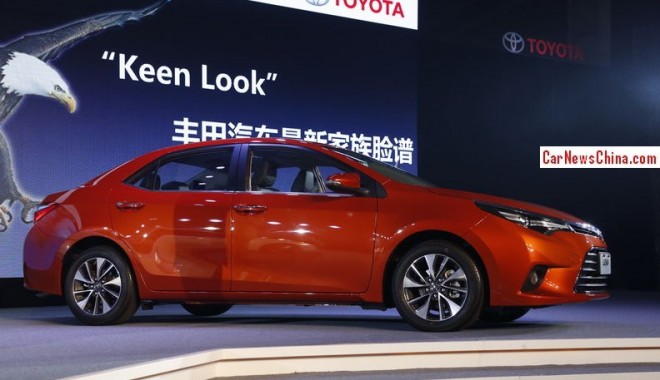 "Keen Look", with an eagle, emphasizing the American 'origin' of the Levin's design. Chinese car buyers find that cool.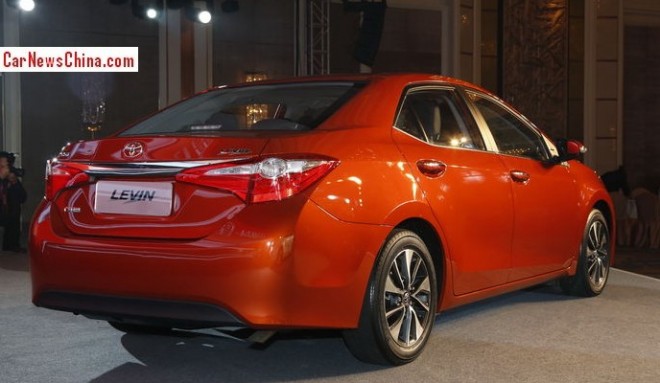 Fat chrome strip connecting the light units. Exhaust pipe hanging around in nowhere land, as if it was an afterthought.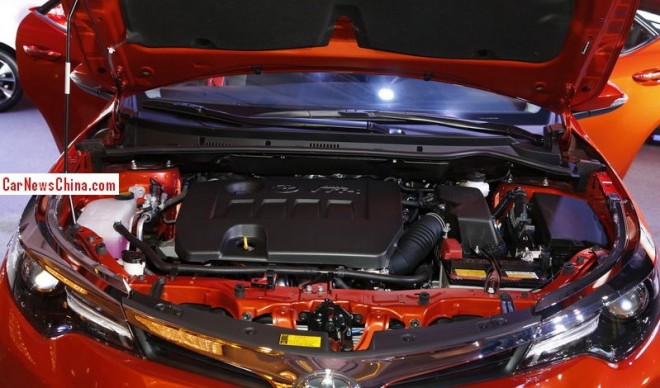 The 1.8 liter four-cylinder petrol.