The Mazda Axela 3 hatchback and sedan have been launched on the Chinese auto market, giving Mazda a credible entry in the ferociously competitive compact car segment. Price starts at 114.900 yuan and ends at 159.900 yuan. The Mazda 3 Axela is based on the third-generation Mazda 3, known as the 'Mazda Axela' in Japan and as 'Mazda 3' in the rest of the world.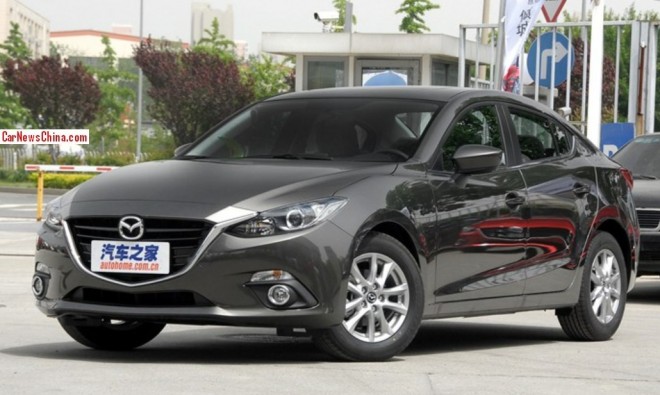 The Mazda 3 Axela is available with two four-cylinder petrol engines: a 1.5 with 117hp or a 2.0 with 158hp, both mated to a 6-speed manual or a 6-speed automatic. The 3 Axela will compete with cars such as the Ford Focus, the Volkswagen Golf & Sagitar, and the popular Honda Civic. The Mazda 3 Axela is manufactured in China by the FAW-Mazda joint venture.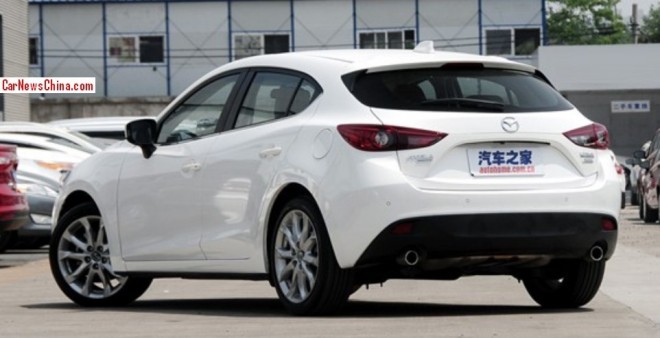 The hatch will be marketed as a sporty car for young cool people, note exhaust pipes, whereas the sedan…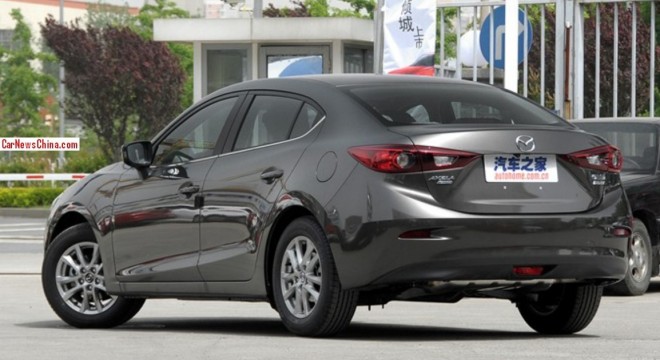 … will be aimed at old boring people, note no exhaust pipes.