A beautiful Rolls-Royce Silver Shadow II, Spotted in China on the Beijing Tuning Street, looking dusty and dirty, and the Spirit of Ecstasy was missing!The fine Roller was painted in a typical-period two-tone color scheme with dark brown and rather shiny gold. Wheel covers were sadly missing too, but black wheels don't do the Shadow that much bad.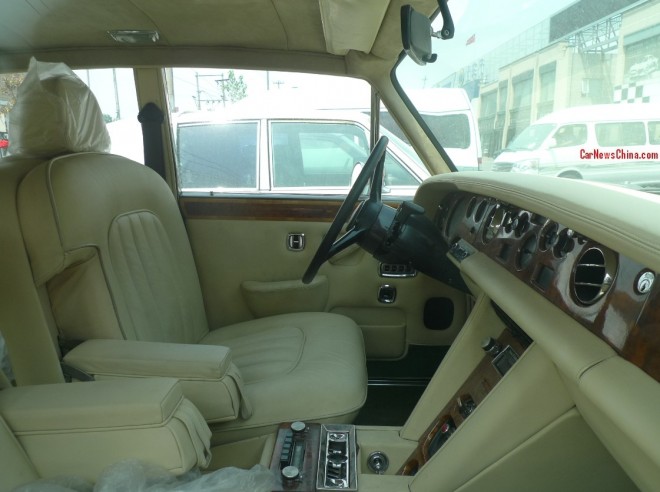 The interior was in near perfect shape. Leather looking really good, and very healthy wood. Huge air vents. Giant thin steering wheel. Separate arm rests for driver and passenger. Radio cassette player vertically integrated in center console.  I smell the 1970's!, and…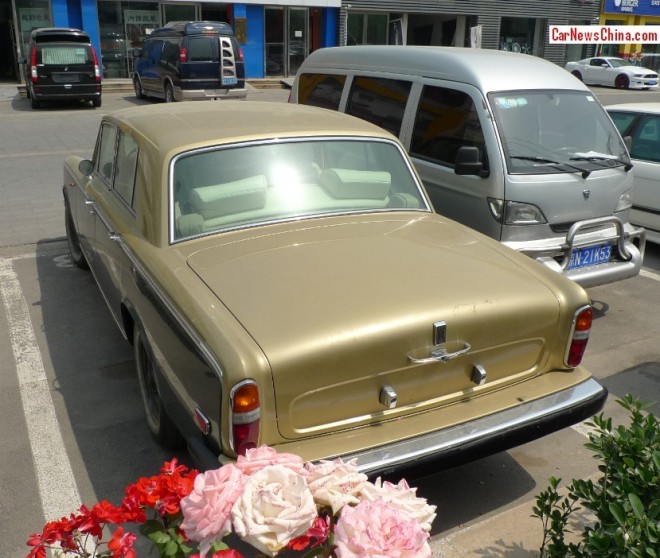 … real roses, living in the wild, a rare rarity in Beijing. The Rolls-Royce Silver Shadow II was manufactured from 1977 until 1980, a very short production run for Rolls-Royce! The Silver Shadow was never officially exported to China so how this fine Roller ended up in the capital is somewhat of a mystery. Coincidentally, this very fine example is already the second Shadow we meet in a very short time. Late last month we met a dusty car in Ningbo.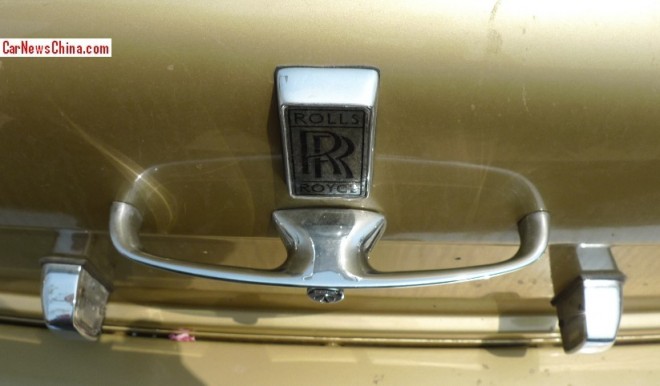 This handle is a work of brilliant British art.
The Rolls-Royce Silver Shadow II was powered by an early version of the famous Rolls-Royce 6.75 liter V8 with 189hp, mated to a General Motors-sourced 'Turbo Hydramatic 400′ (wiki) transmission.
Most famous feature of the Silver Shadow was a  hydraulic self-levelling suspension system licensed from Citroen, which made the shadowy Roller the most comfortable car in the whole world.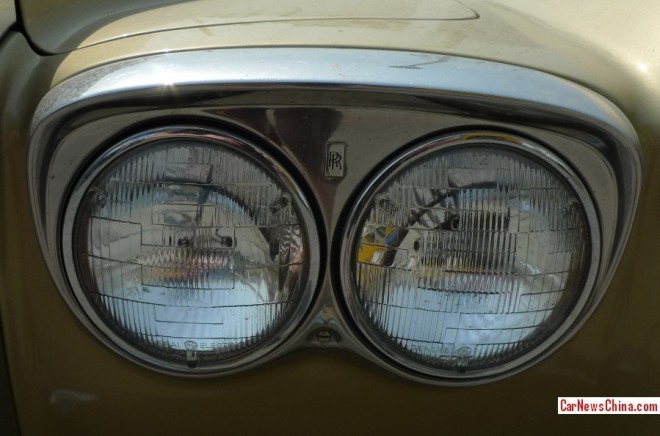 Rolls-Royce logo between the headlights, so the peasants know what is blinding them.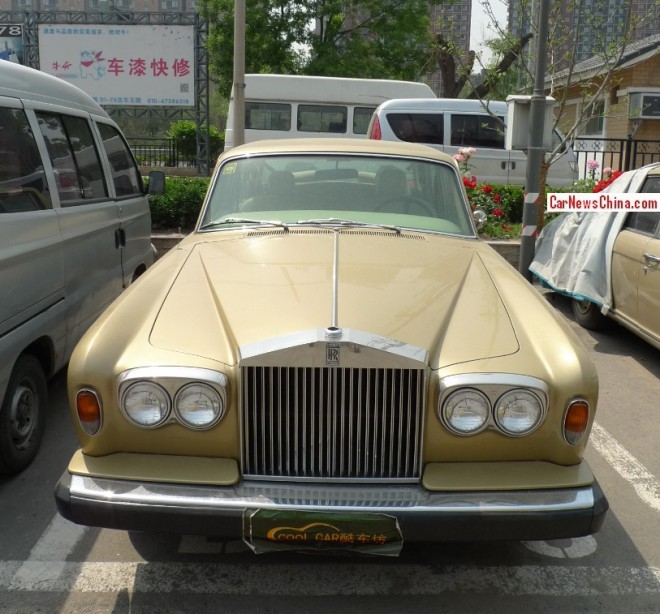 The Shadow was definitely in a drivable condition. Let's hope one good man fixes the lady, and those wheels, and brings this beauty back in super shape.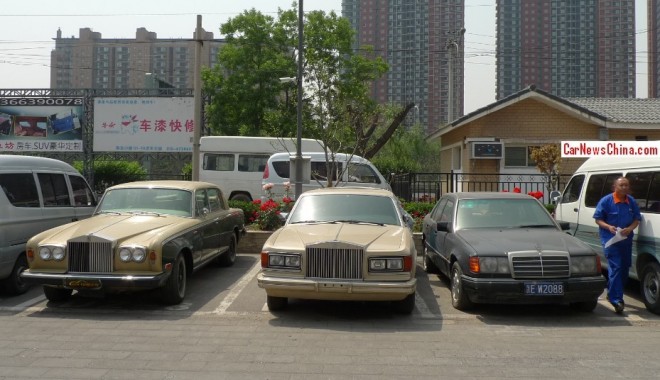 The Silver Shadow was parked next to a Rolls-Royce Silver Spirit and a Mercedes-Benz W124 E-Class, more on the latter in a later post.