A wondrous white E39 BMW 530, Spotted in China on a car market just outside the north-eastern section of the Fourth Ring Road in Beijing. The beautiful Bimmer was in a very good condition and clearly still used as a daily driver. Paint looked good, no rust in sight, and all parts were firmly in place. It was sure dusty and dirty but so are all cars in the capital.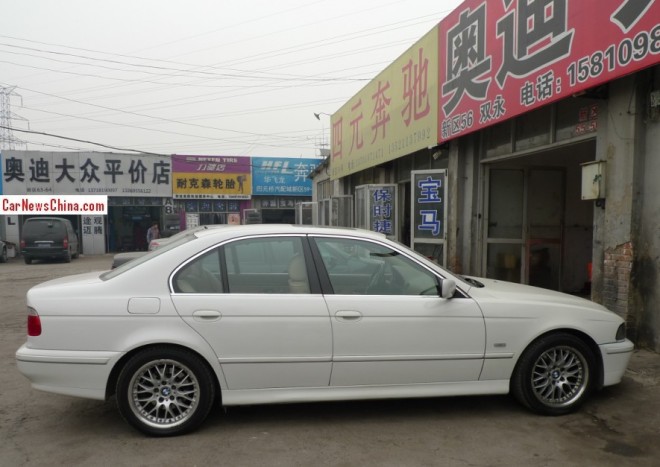 Race alloys are period-optional and do the E39 a lotta good.  The BMW E39 5-Series was made from 1995 until 2003 with a facelift in 2000, this is a facelifted car.  Unlike the E38 BMW 7-Series from the same era the E39 5-Series was never officially exported to China, so seeing one in the capital is a very rare pleasure. This fine white example is only the second one we meet, after a picture perfect Touring.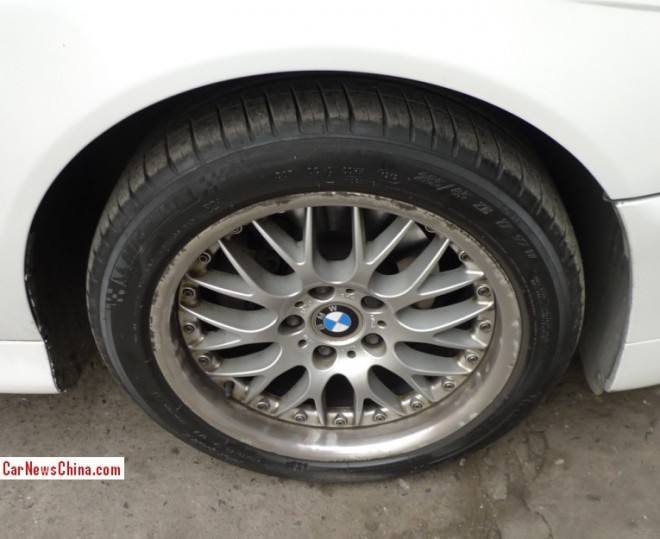 Must be hard to keep this clean in this town…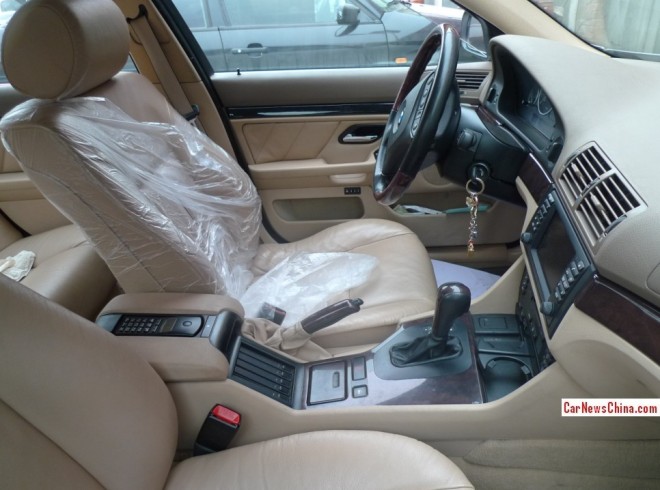 The interior was in top condition too. The original car phone sits proudly in the arm rest. Leather looks only slightly worn. Radio is original. Note CD changer in the arm rest, just to the right of the telephone.
The BMW 530 is powered by a 3.0 liter six-in-line with 228hp and 300nm, good for an impressive 220km/h top speed. Fast Five!