A crazy Citroen Xsara Picasso, Spotted in China on a car market in east Beijing. The madly lined MPV is wrapped in an even madder shiny brown purple wrap that changed color all the time, making me very confused and kinda unable to move, as I wanted to see more of that again and again. Check the side of the vehicle on this photo, and on the next: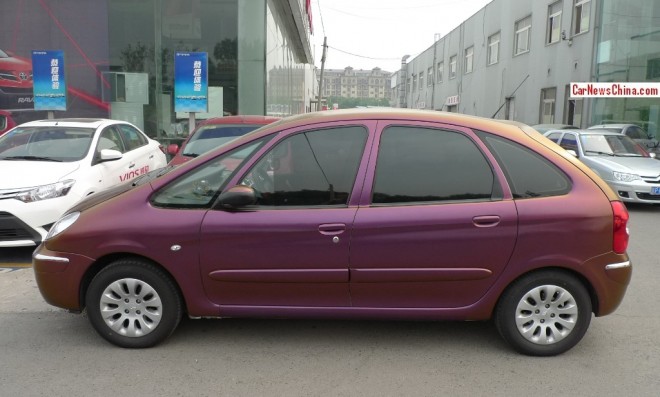 It was brown but now it is purple. Only the bumpers remain brown. Beautiful, just beautiful. And there we go again: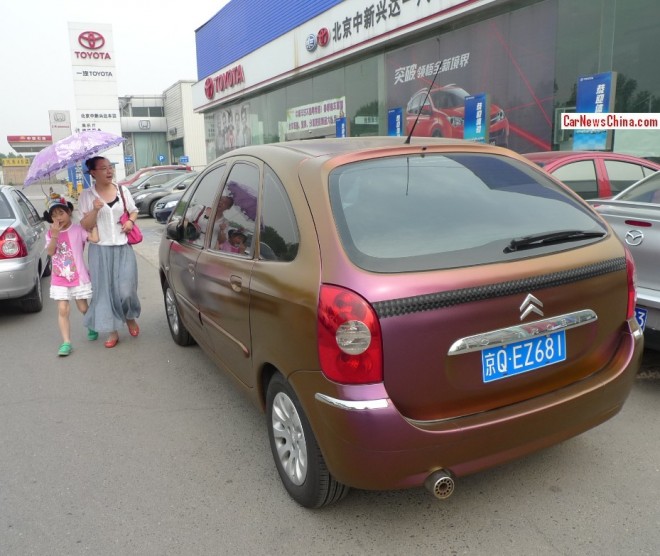 The side turns brown again and the back a bit purple. Mother and child noted the madness as well, and walked away fast, hiding under their umbrella, like they were afraid! A magic piece of work this is, pure wrapping art, fitting for a car named after one of the most brilliant artists that ever lived.
The Citroen Xsara Picasso was manufactured in China by the Dongfeng-PSA joint venture from 2000 until 2010, it was reasonable popular but strangely never replaced.