A very sleek Gemballa Mirage GT supercar, Spotted in China on the 'Beijing Crab Island International Auto Show', which is a fancy name for a shop-exhibition set up in a giant hall on the Crab Island amusement park in north east Beijing. Never mind the name, they got some serious metal down there. Back now, to the Gemballa.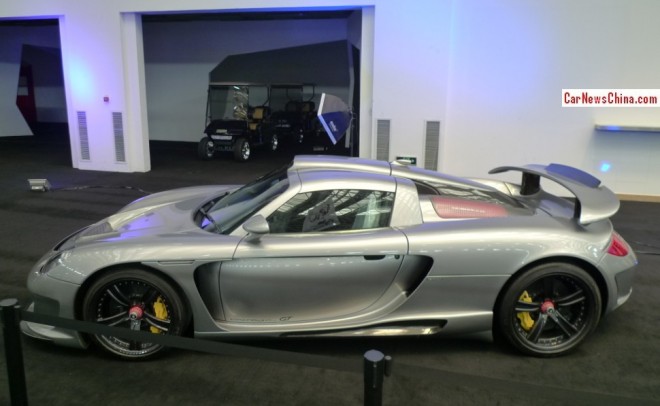 The Mirage GT is based on the Porsche Carrera GT, but much faster. The 5.7 liter V10 engine is tuned up to a massive 650hp and 630nm, good for a 335km/h top speed, a 0-100 in 3.7 seconds, and a 0-200 in 9.7 seconds.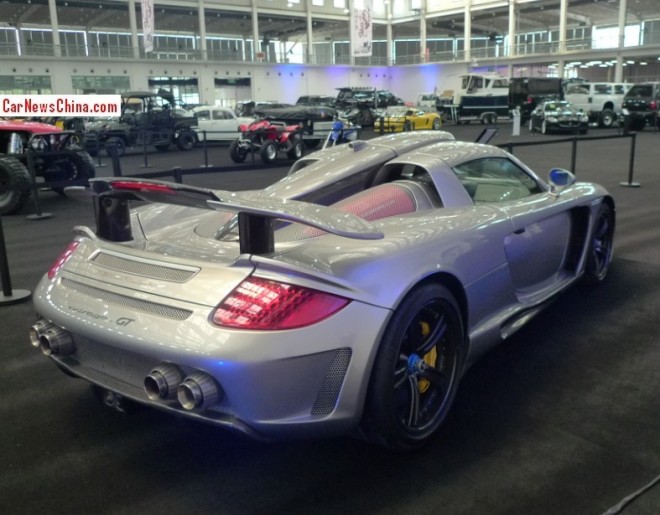 This particular Gemballa is the fourth Mirage GT on Chinese soil we know about, earlier on we met a Matte Edition in Beijing, one in Shanghai and another one in Kunming.
Gemballa only built 25 examples of the 'base' Mirage, and a few more even more limited special editions. Rarity = expensive. This silver example was for sale for a whopping 13.8 million yuan or 2.22 million USD.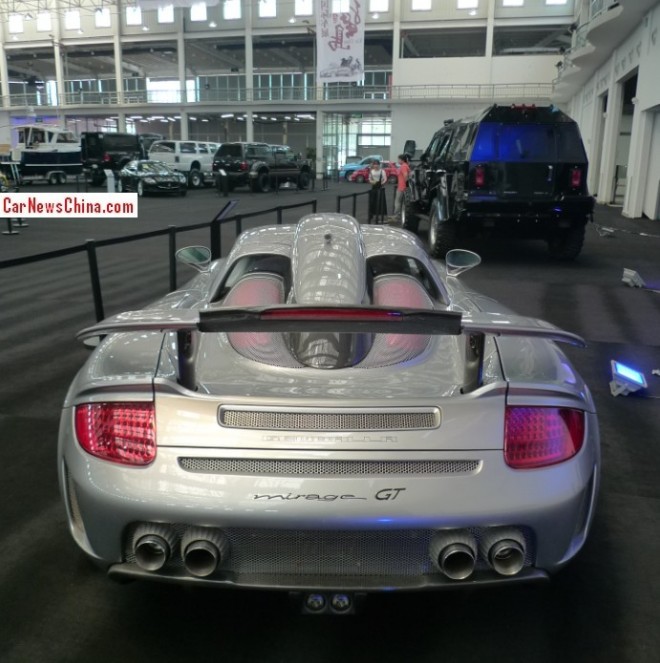 A beautiful ass.