An extremely speedy Gemballa Mirage GT Matte Edition super car, Spotted in China in a super car dealer in the Beijing Tuning Street. This particular Gemballa is the third Mirage GT on Chinese soil we know about, earlier on we met one in Shanghai and another one in Kunming. The Matte Edition arrived in 2010 and was available in black, white, or in matte blue as seen on this car.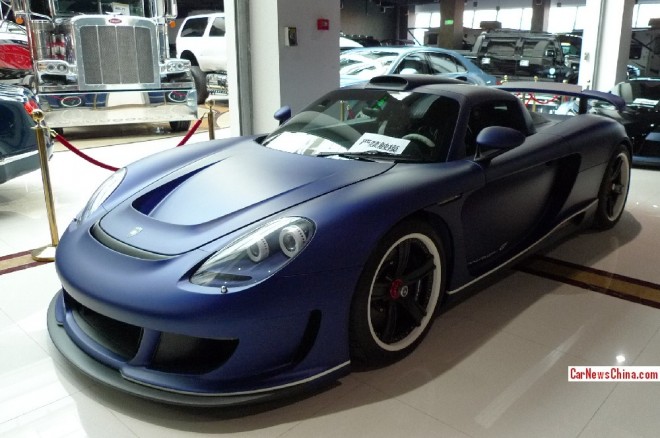 Flashy 5-spoke matte black alloys with a white rim were another special addition for the Matte Edition. Power came from a pooped up variant of the Porsche 5.7 liter V10, in the Matte Edition good for 650hp and 630nm. Top speed is 335km/h, 0-100 is gone in 3.7 seconds, and 0-200 is done in 9.7 seconds. Gemballa speed! Just behind Mirage GT stands a Gumpert Apollo.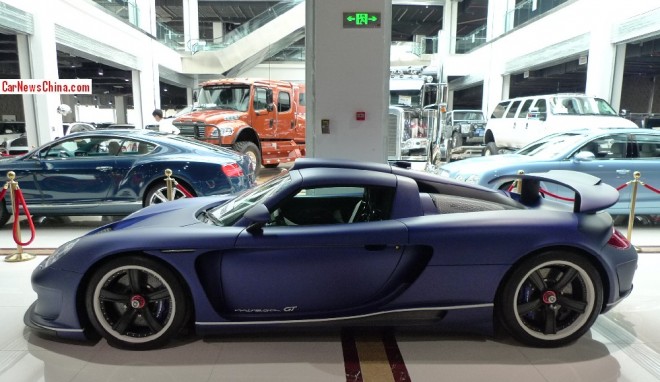 A whole hall full of super cars and giant American trucks. Still, the Gemballa stood out for its pure purpose of speed. The vehicle was for sale, priced at a completely mad 13.8077 million yuan or 2.27 million USD. Not cheap, but rare. Gemballa made only 25 examples of the 'standard' Mirage GT and the many special editions added only a few cars more.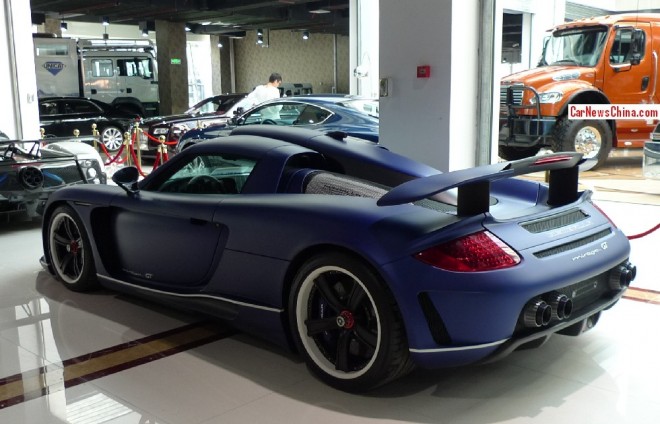 Just in front of Gemballa stands a Pagani Zonda Cinque.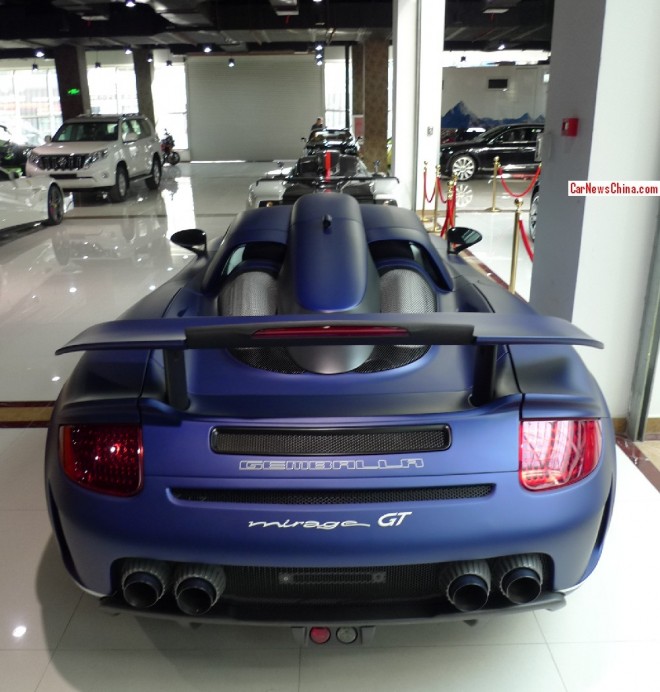 Four fat exhaust pipes. Miniscule fog and reverse lights very racy.
More on the other super cars soon!
---