We are proud to present the first live shots of the new 2015 Volvo XC90. The new Volvo XC90 will be officially unveiled later tonight in Sweden but somebody managed to shoot a set of photos during a rehearsal of the ceremony. There are two cars on the photos; this black example on stage and a white one that was parked outside, with the doors open…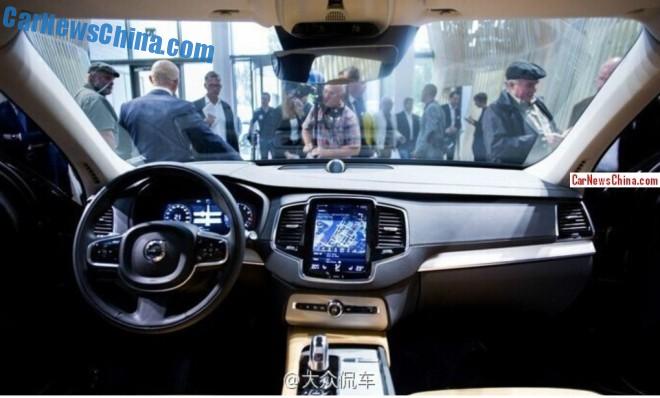 Interior shots of the white car.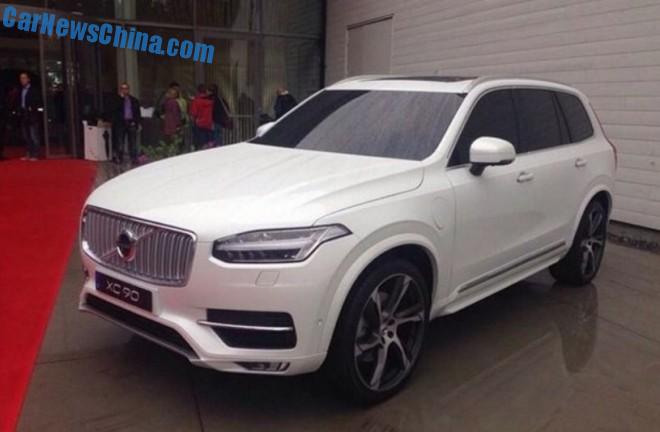 This is the plug-in hybrid version.
The 2015 Volvo XC90 is the first Volvo that was entirely developed under Geely ownership. The new SUV is of vital importance for Volvo, developed to steal away sales from the BMW X5, Mercedes-Benz M-Class, Audi A7, and Lexus RX. Price for the Volvo XC90 in the United States will start around $45.000 yuan. The Volvo XC90 will have its show debut on the Chengdu Auto Show in China, starting on August 29, followed by an appearance at the Paris Motor Show.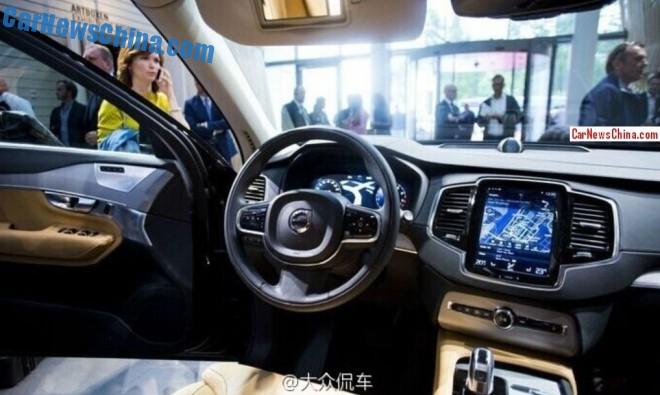 The interior features a 1.400 Watt Class D amplifier and 19 Bowers & Wilkins speakers and an all-new in-car control system based around a giant touch screen in the center console.
The standard XC90 gets a 2.0-liter turbocharged and supercharged engine with all-wheel drive making an impressive 316 horsepower. More power comes with  the XC90 Twin Engine plug-in hybrid, based around the same engine plus an electric motor, producing a grand total of 400hp.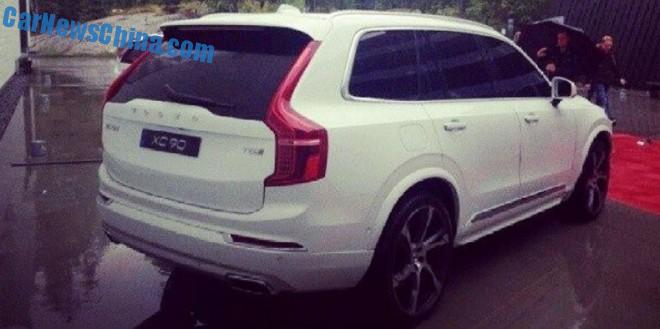 The new XC90 is dressed up with the latest safety tech:, including two world first safety technologies: a run-off road protection package and auto brake at intersection capability.
In a run-off road scenario, the all-new Volvo XC90 detects what is happening and the front safety belts are tightened to keep the occupants in position. To help prevent spine injuries, energy-absorbing functionality between the seat and seat frame cushions the vertical forces that can arise when the car encounters a hard landing in the terrain.
The XC90 is the first car in the world with technology that features automatic braking if the driver starts to turn in front of an oncoming car that is going quicker than expected. This is a common scenario at busy city crossings as well as on highways, where the speed limits are higher.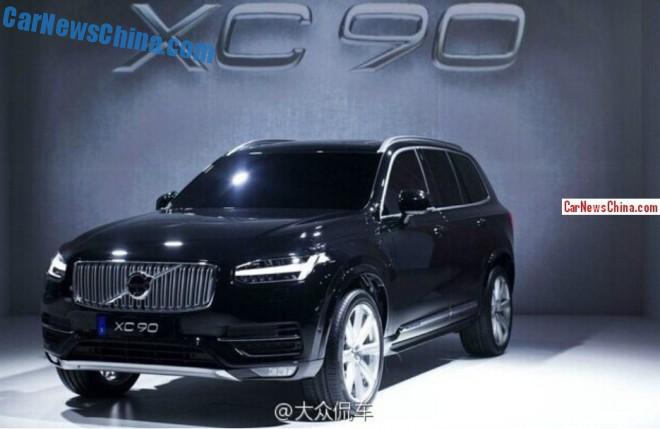 Massive chromed grille will certainly impress Chinese car buyers. Brilliantly crafted headlights.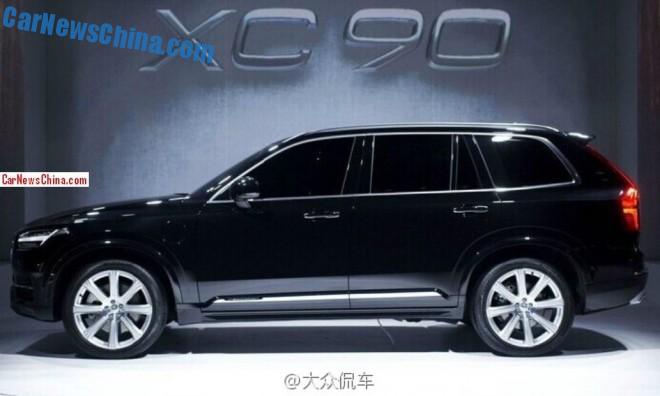 The XC90 has three rows of seats. This particular black car appears to be fitted with the 'Rugged Luxury kit', which includes a tech matte black exterior trim, stainless steel skid plates, running boards with illumination and integrated exhaust pipes, and 22-inch wheels with matte gray 7-spoke alloys.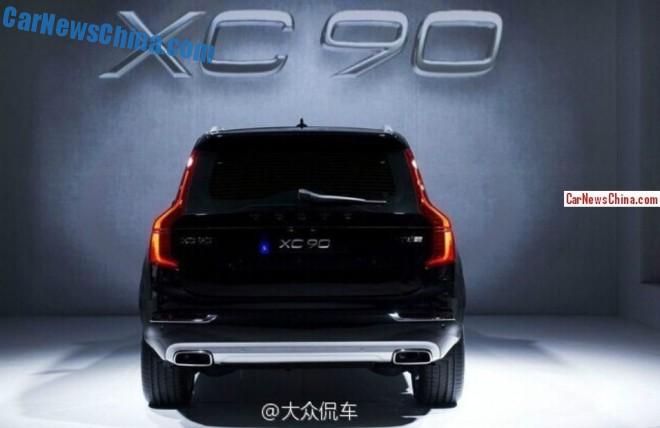 We expect to have a full set of live shots of the unveiling first thing tomorrow, Beijing time.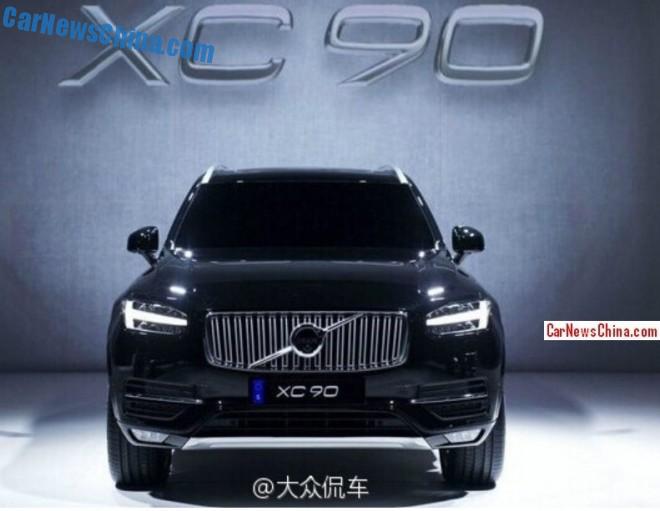 What a grille! And those mirrors are impressively large as well… Can see you!