The new Volvo XC90 was unveiled in Sweden late last month. The old Volvo XC90 however does not die. Production has been moved to a new factory in China.  The 'Volvo XC Classic' will debut in Beijing on September 15 and it will hit the Chinese car market in October. Above the first official photo. The XC Classic gets extra chrome in the bumper and chromed mirrors.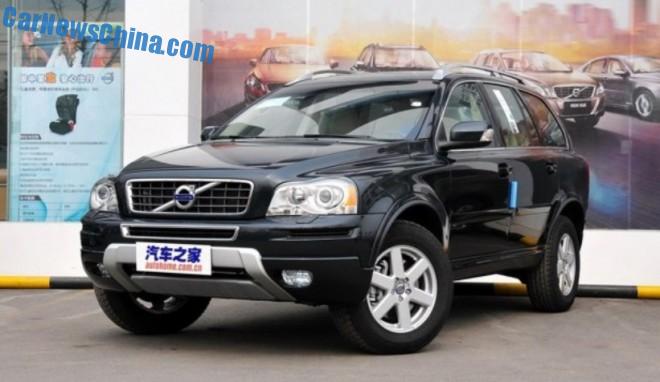 The old XC90 for comparison.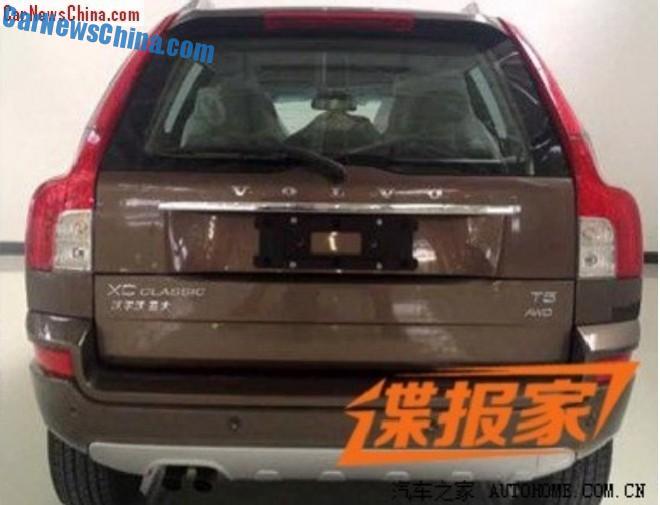 Earlier spy shot of the back.
Only available engine will be the 2.5 turbo 'T5′ tuned up to 220hp (11 horses more than 'old' XC90 T5), mated to a 5-speed manual or 5-speed automatic, sending power to all four wheels.
The Volvo XC Classic will be manufactured in a new Geely-funded factory in Daqing in Heilongjiang Province. The XC Classic will be offered as a budget-large SUV. The 2015 Volvo XC90 will be imported into China starting early next year, so China will have two XC90′s at the same time.