Back in March we reported that production of the current Volvo XC90 will move to China when production of the all-new 2015 Volvo XC90 starts in Sweden. We have new info.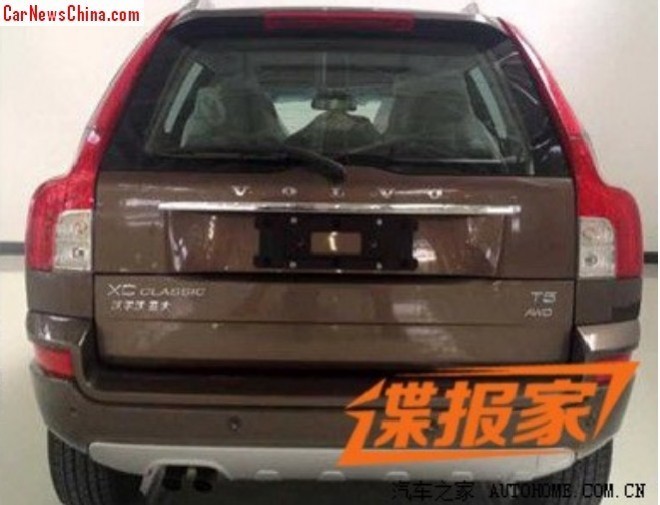 The vehicle will be called 'Volvo XC Classic', production will start in the second half of this year and launch on the China car market in scheduled for December. Only available engine will be the 2.5 turbo 'T5' tuned up to 220hp. On the photos a very early China-made pre-production car.

The Volvo XC Classic will be manufactured in a new Geely-funded factory in Daqing in Heilongjiang Province. The XC Classic will be offered as a budget-large SUV. The 2015 Volvo XC90 will be imported into China starting early next year, meaning China will have two XC90's at the same time.
An there will be even more! Geely will use the XC Classic platform for an SUV of its own, which is expected to launch late next year.