This is the new BYD G5 sedan, it will be launched on the Chinese car market in later this month. Price will start around 90.000 yuan and end around 110.000 yuan. The BYD G5 debuted in April on the 2014 Beijing Auto Show.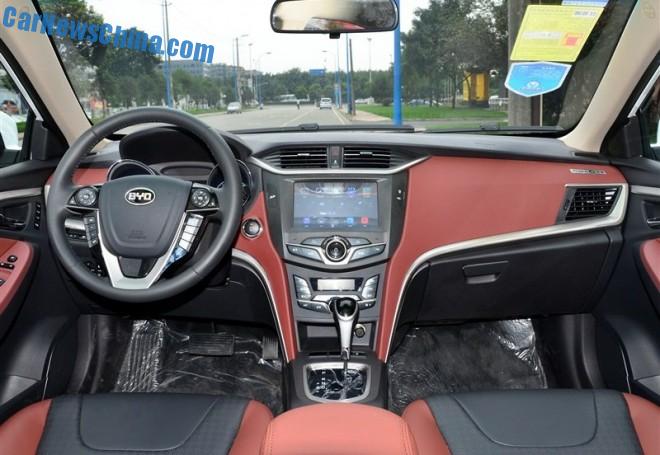 The BYD G5 is a new addition to the BYD line-up, it will be positioned between the BYD F3 and the BYD G6.
Power comes from a 1.5 TID  turbo charged four-cylinder petrol engine with 154hp and 240nm, mated to a six-speed DSG.  'TID' stands for Turbocharged, direct Injection, Dual clutch.
A hybrid variant will become available in 2015. The hybrid drivetrain consists of the 1.5 liter turbo and a 149hp/200nm  electric motor, good for a combined output is  303hp and 440nm. Price for the hybrid will start around 150.000 yuan.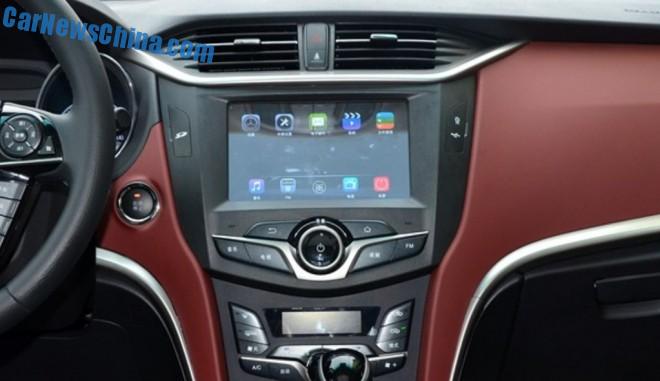 The G5 is equipped with a new infotainment system called 'CarPad'. Users can surf the interwebs, check microblogs such as Weibo (very important in China), find their way, watch movies, and listen to music played from the on-board flash drive. CarPad runs on Google Android.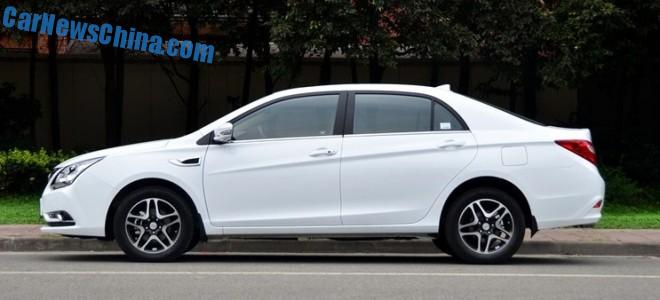 The BYD G5 is based on the same platform as the BYD F3, albeit slightly stretched and a tiny bit lower:
Size G5: 4700/1790/1480, wheelbase is 2670.
Size F3: 4605/1705/1490, wheelbase is 2600.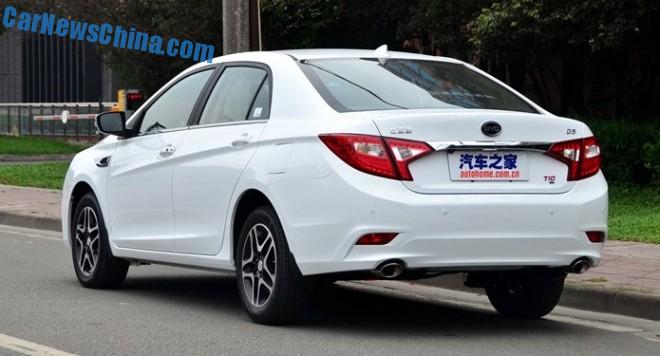 Double exhaust pipe for sporty. Crease over the side for dynamic, and for hiding humble origins.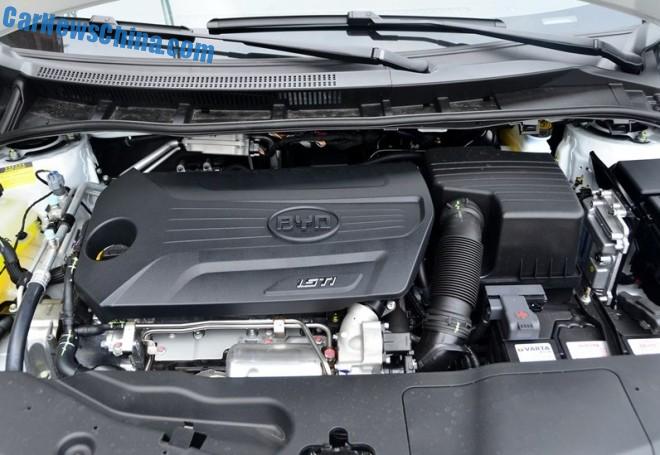 The 1.5 TID. The D is missing from the badge on the engine. Did it fall off already?!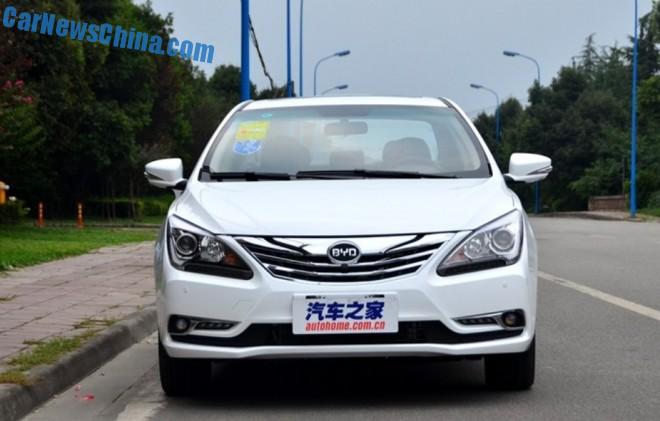 Lot of chrome on a small grille.