SsangYong Motors has applied for patent in China on the new SsangYong X100 compact SUV. The patent drawings show the finalized design. The X100 is scheduled to debut internationally in January 2015, giving SsangYong a credible entry in a booming segment of the global car market.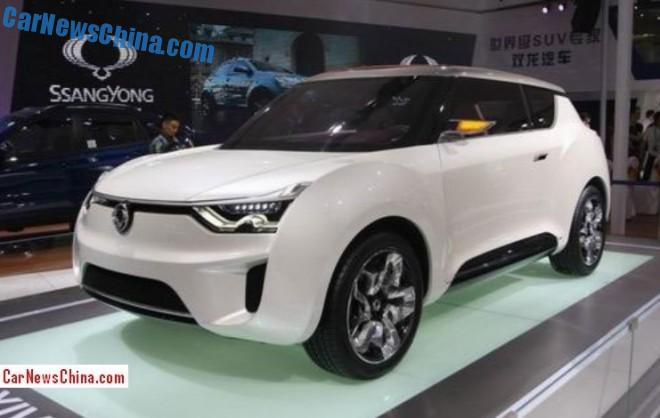 Design of the X100 is based on the lines of the SsangYong XIV-2 concept car that debuted on the 2012 Beijing Auto Show.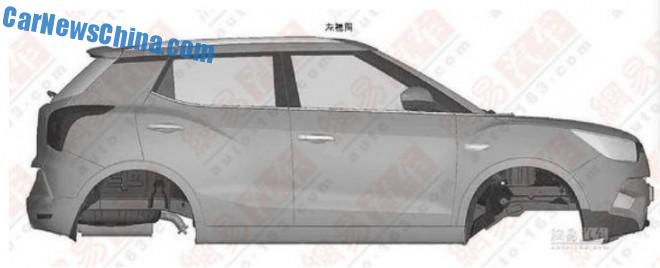 Wheel arches directly from XIV-2. The X100 will compete with hip compact SUV's such as the new Hyundai ix25, the Ford Ecosport, and the Kia Soul. Power will come from a 1.6 liter four-cylinder petrol or from a 1.6 liter four-cylinder diesel. The petrol engine will be mated to a six-speed manual or a CVT.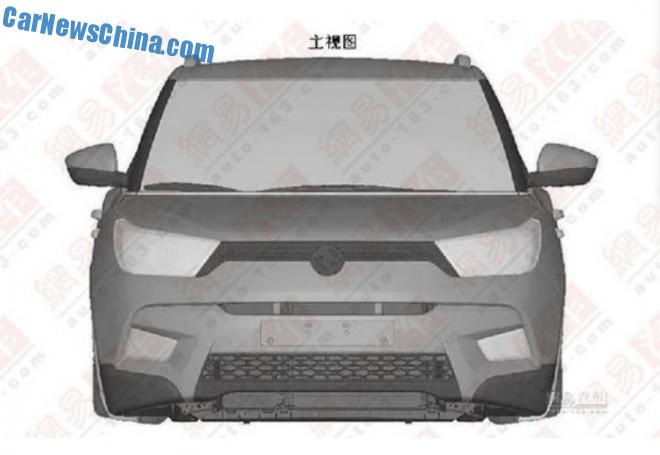 The X100 will be launched on the Chinese car market in the second half of 2015. It will be manufactured in South Korea but it won't be much more expensive than the China-made competition. China and South Korea have a tax-treaty, part of a larger trade deal, that exempts Korean-made cars from most of China's draconian import taxes.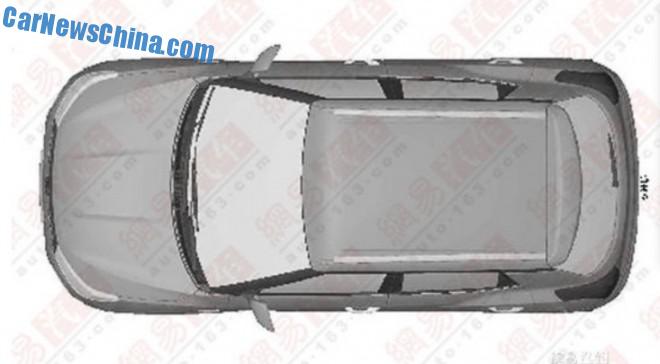 No sun roof here, but has the obligatory roof rack.