Today in China Car Girls Part 2 (Part 1 here) of the girls of the China Auto Salon (CAS) in Shanghai. This 'salon' is actually a large local tuning show with lots of fast and lots of flesh. On the first photo a flock of girls wearing kinda kinky police uniforms without a gun, and without anything else, but with shiny buttons! Slightly NSFW below.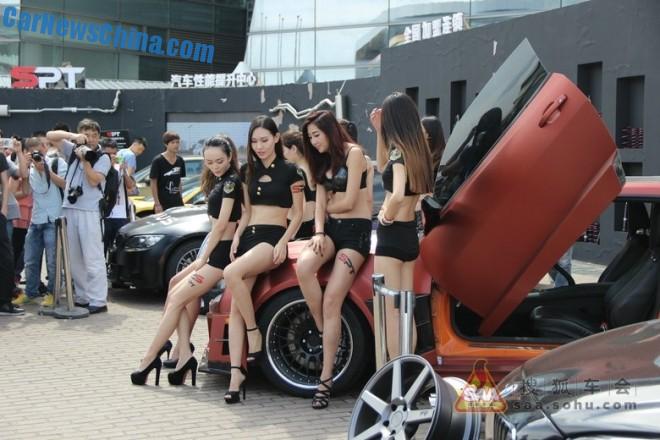 Chinese tuning shows are always loaded with barely dressed girls. The government doesn't really car that much as most of the shows are very local affairs. A show like the CAS can employ thousands of girls, hired by the show's organizer and by the various companies present. It is sometimes hard to see the body kit through the babes…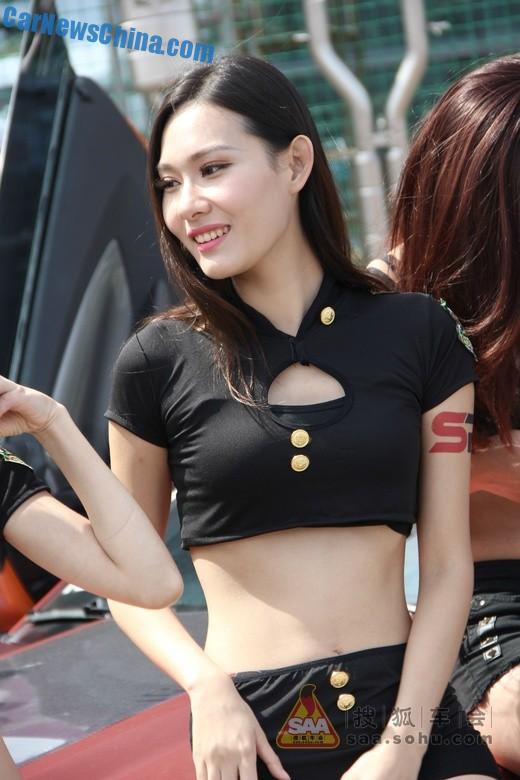 Lot of white chicks in Shanghai, still rather unusual in China, but we are seeing it more often recently.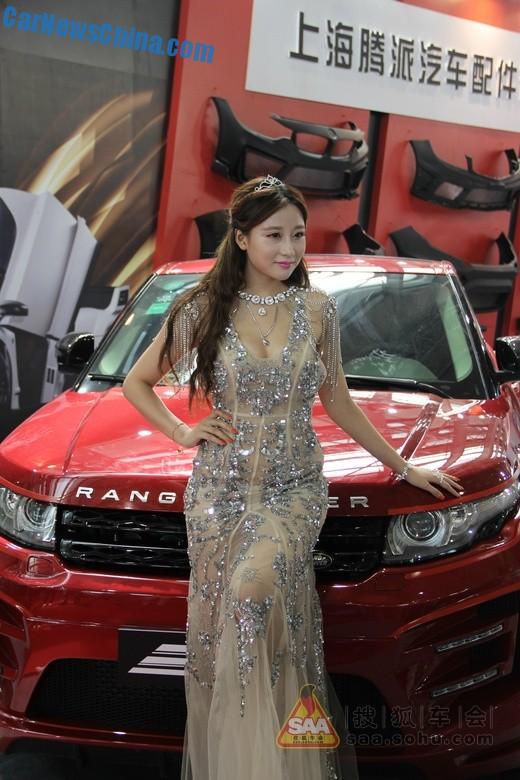 Gipsy queen with Range Rover.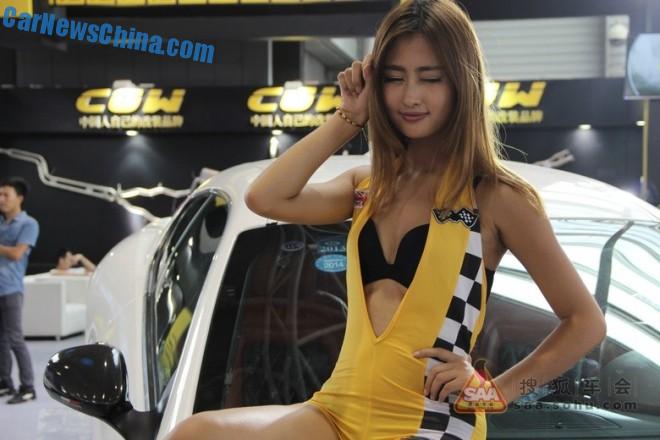 She tired?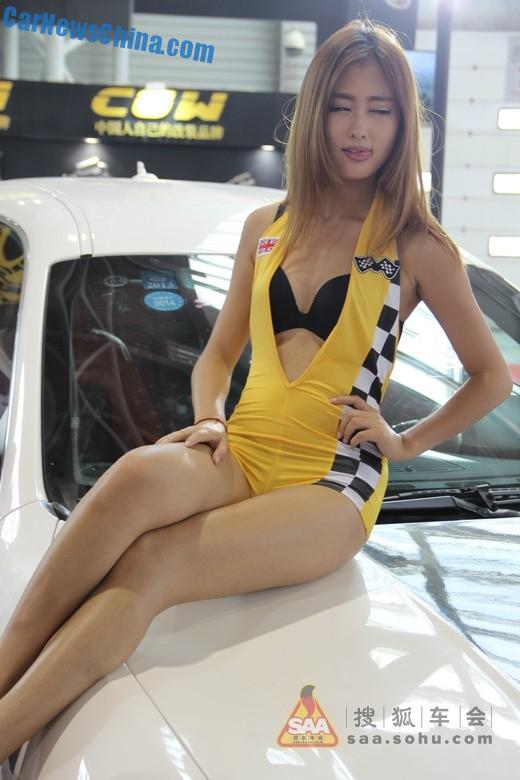 Nope. Just hot.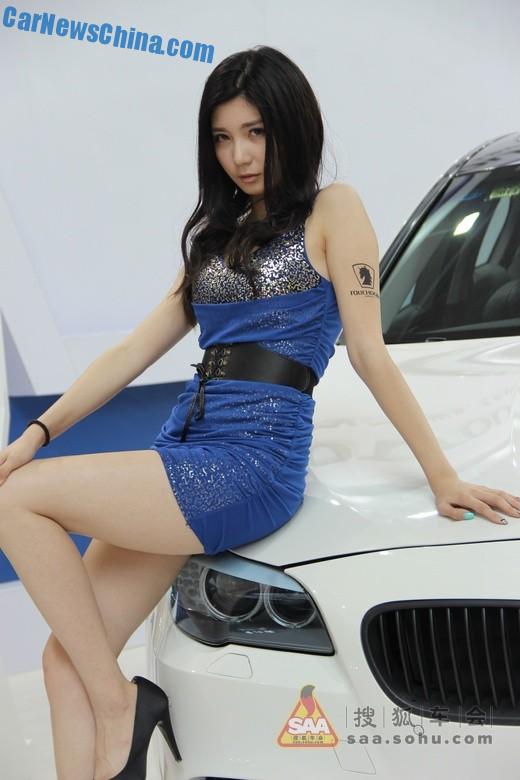 Belt can barely hold headlights.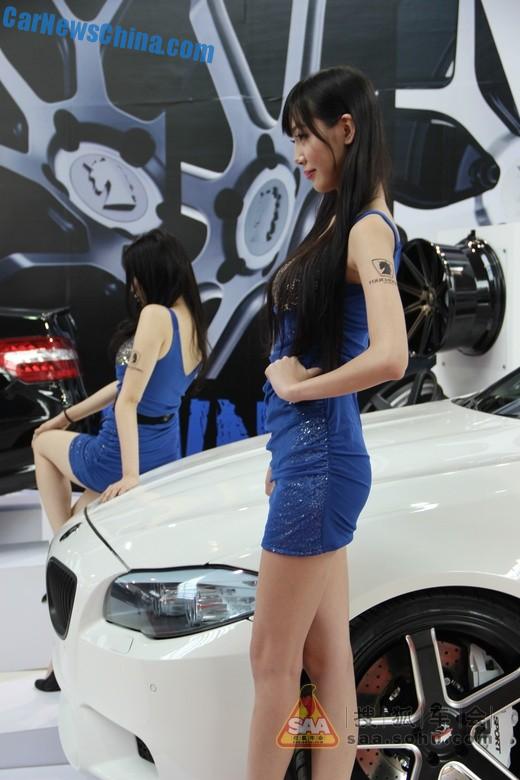 She don't need no belt.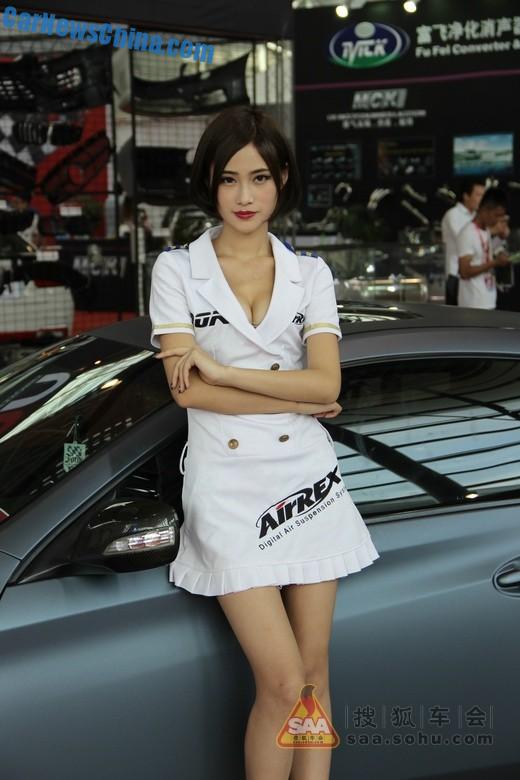 Hello doctor, can you please check my air suspension?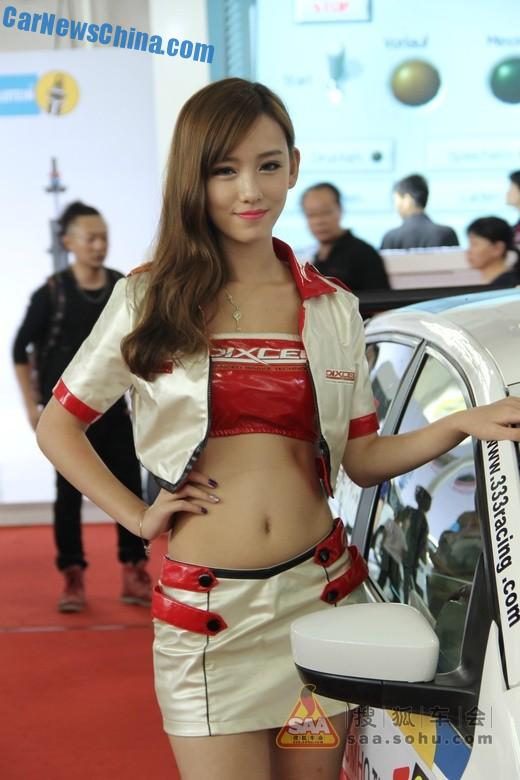 Polyester suits on tuning shows are so 2010.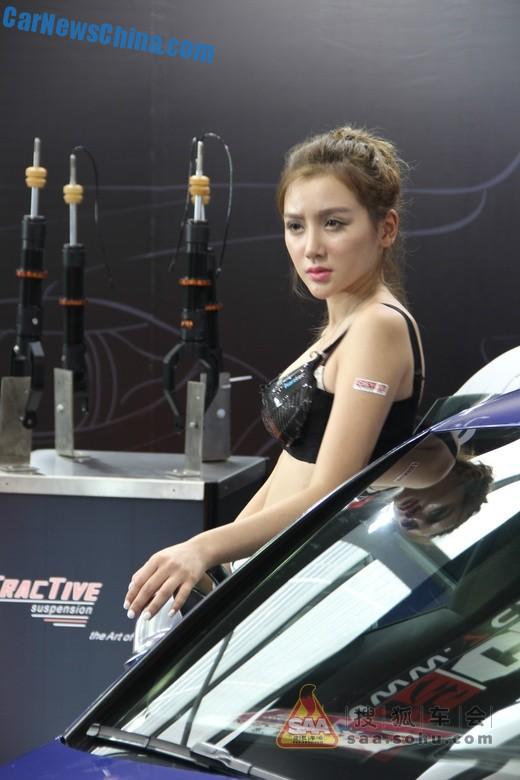 They have natural suspension.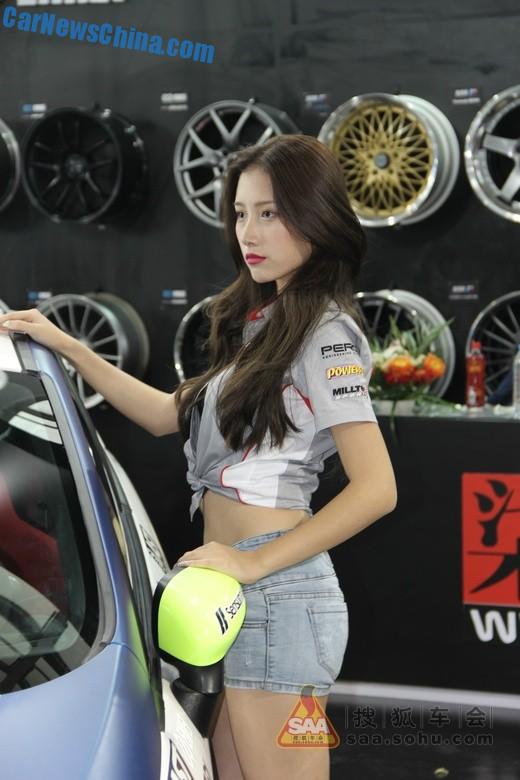 The Mechanic.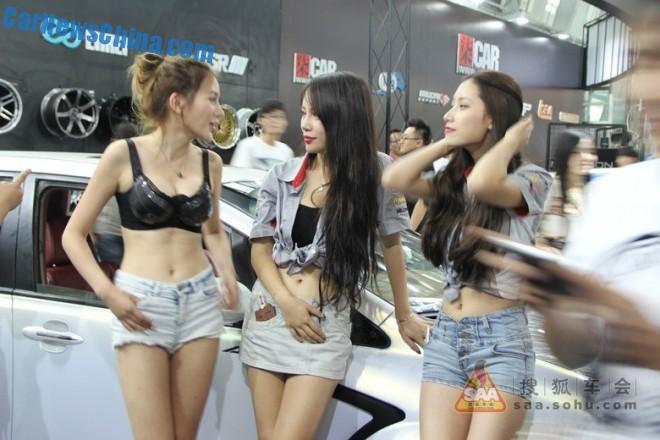 Chatting about.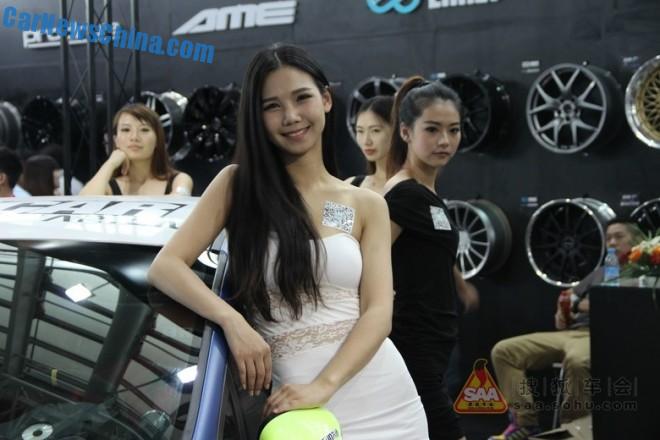 Finally a real smile.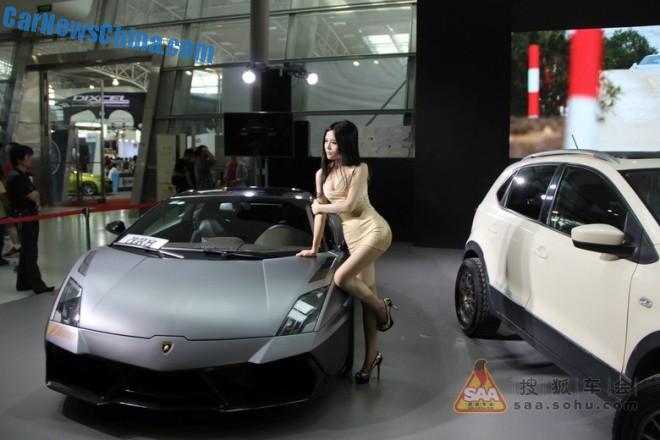 Our hottie of the day, with a horny chick.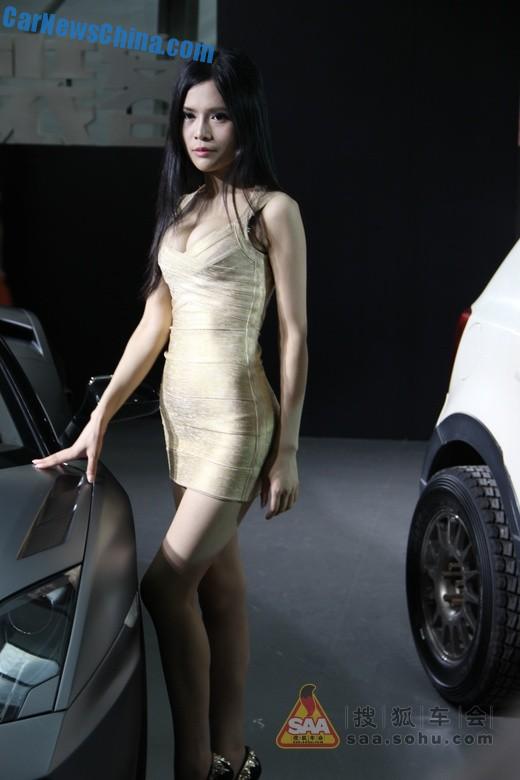 The "I seem so cute but I am shit-really dangerous" look.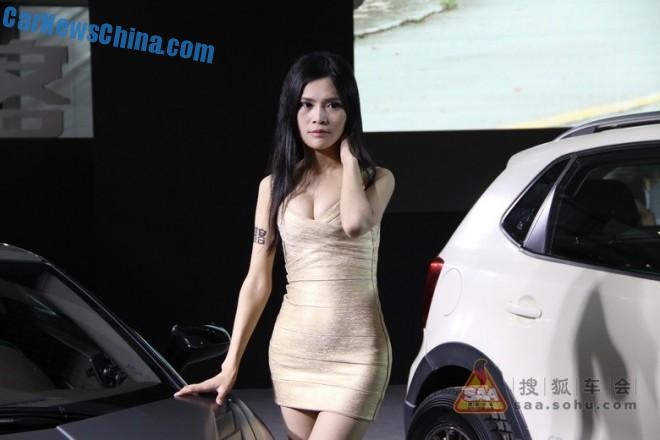 Lambo can't let her go.