Today in China Car Girls two very hot babes getting even hotter on a tuning show, representing a company selling go-faster parts for Audi and Volkswagen vehicles. The girls are stylishly dressed in black, but not in very much. A bit NSFW below.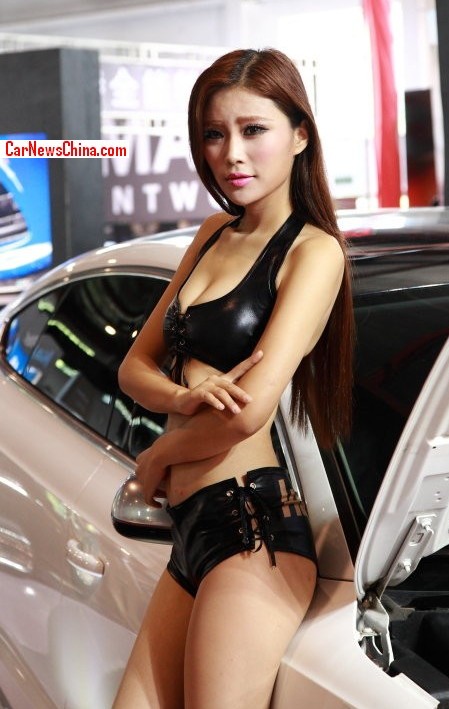 Our first girl is selling an Audi A7. The Audi A7 is imported into China. Price starts at 698.000 yuan and ends at 958.000 yuan. China gets the 30 FSI, the 35 FSI, the 50 FSI, and the mighty RS7 is on the way.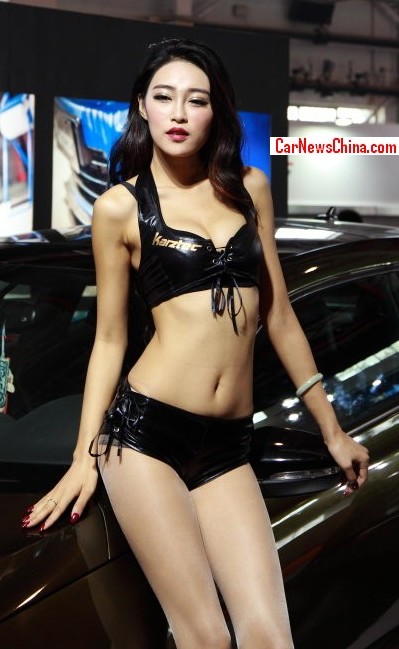 Our second girl is selling a Volkswagen Scirocco. Imported into China and thus rather pricey, but nevertheless extremely popular. We got us a giant and rather Famous China-Volkswagen Scirocco Collection™: licensed low rider, Audi, matte black low rider, white black, body kit, purple, low-pink rider, only bodykit, pink, an AMG and orange.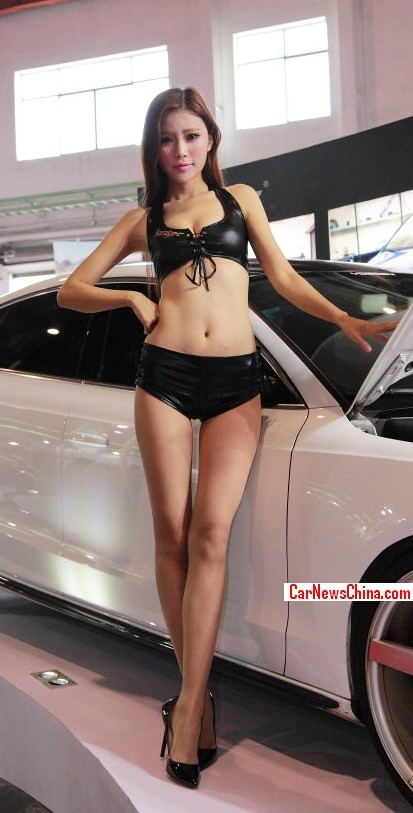 That rubber is very racy.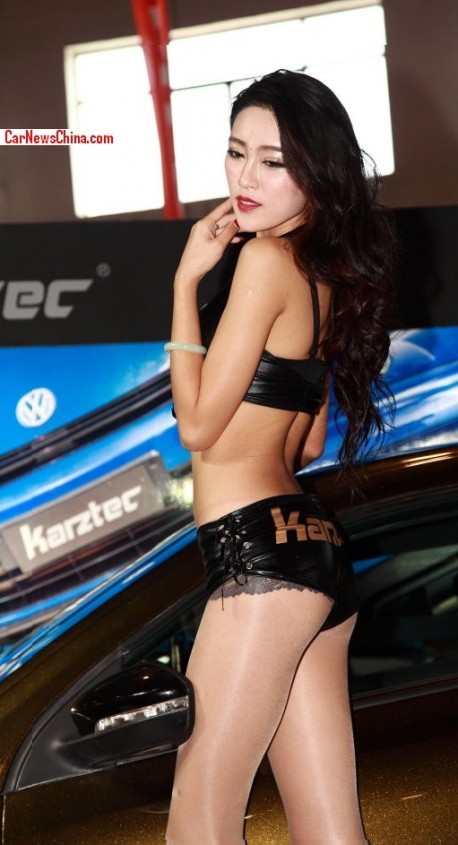 She is wearing socks under her pants. Fashion, or not?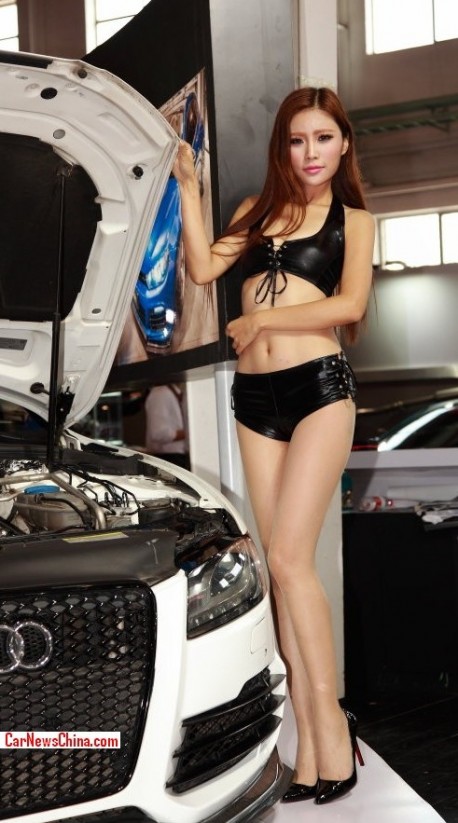 "…this is the turbo and that is the turbo and that there is the turbo…". Have to love.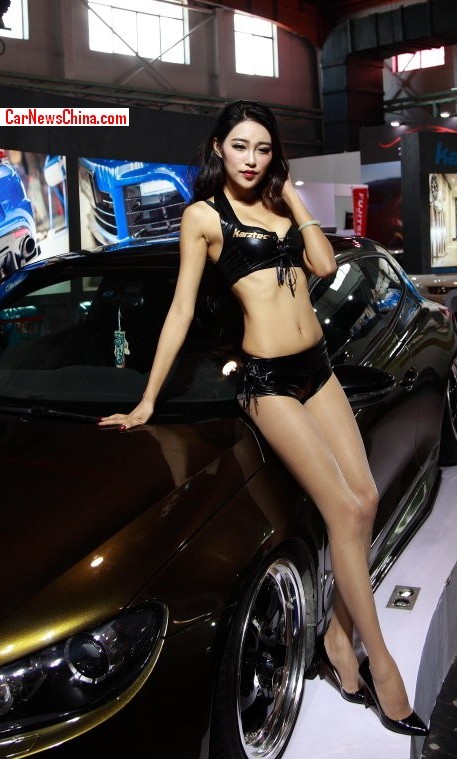 Alloys so shiny they almost obscure the whole girl. She should smile a bit more.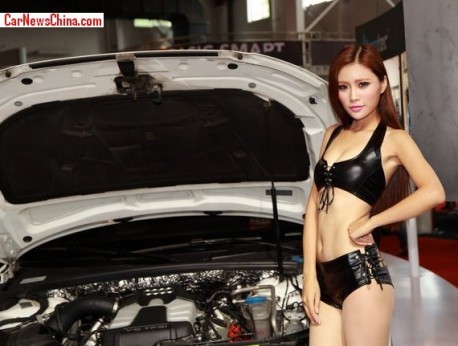 Engine is bigger than belly.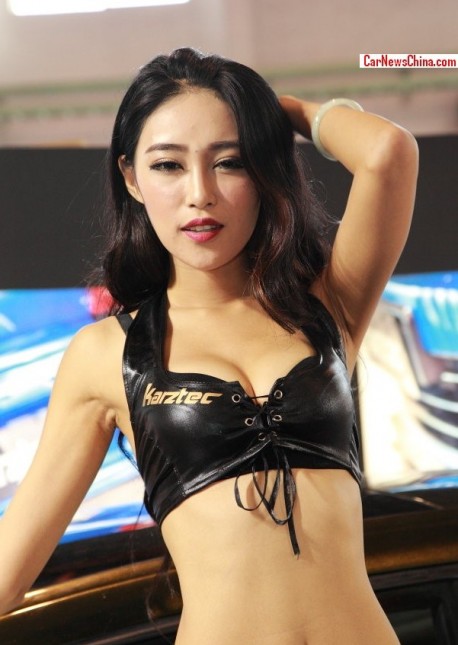 She smiling! Well, almost.