A very flashy Peugeot 308 CC, Spotted in China in the great city of Chongqing by Reader Colin, thank you for the pictures! The good Peug is wrapped in an eye slaughtering shiny green wrap, with the convertible roof and mirrors wrapped in silver gray, and further dressed up with a fake ram scoop, black windows, and extra large tires and shiny gray multispoke alloys.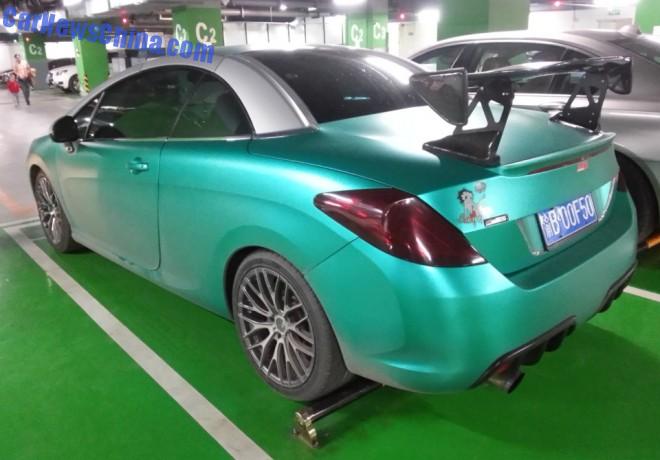 The fun continues at the back with a giant DTM-style wing, a very low rear bumper with a diffuser, a single exhaust pipe on the left, and red darkened taillight covers. Chrome strip under the windows goes just fine with the silver gray roof, surrounding the black windows which are contrasting nicely with shiny green body, door handles included.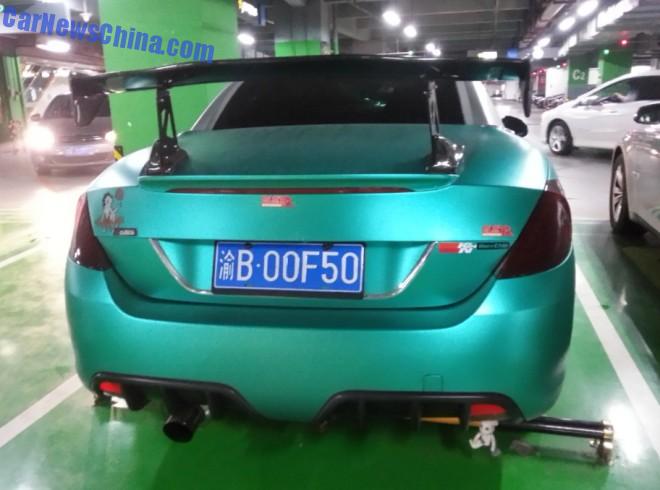 Wing will mainly cause extra drag for the front wheels to pull. Base engine is a rather tiny 1.6 liter four-cylinder petrol with 160hp, but we bet this particular car has a few horses more. The Peugeot 308 CC is imported into China, price starts at 304.800 yuan and ends at 338.800 yuan. We don't see it on the road very often: happy alloys, and police.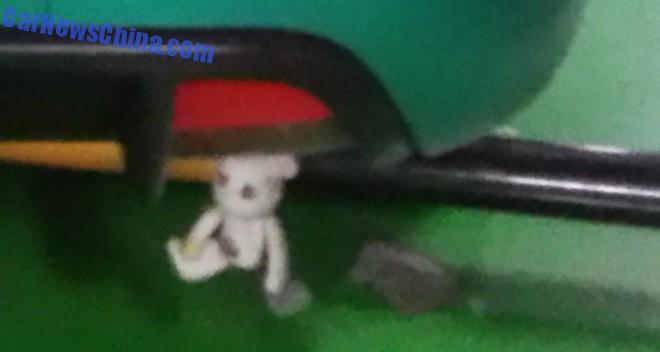 That's a mouse hanging around under the bumper, she better watch out for the hot air coming.
Click or Die: