The great city of Xichang in Sichuan Province has established a special 'female police squad' with 21 of the very best police women that were selected, no doubt very carefully, out of 700 applicants, or so Chinese media says. Such a fine squad deserves some fine cars! Xichang, nicknamed 'Sun City', decided to go for the very sunny-funny Peugeot 308CC.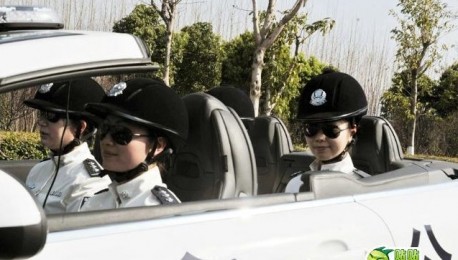 The girls on duty. Helmets on. White suits are for traffic police. Girl in the back can't get out quickly. Maybe she does the paperwork. The 308CC is imported into China and not cheap. Price starts around 300.000 yuan. But Xichang probably got a discount, their 308CC's are from the old model, the facelifted car has just arrived.
And… Halt! Chest in the air. Female police squads are not unusual in China. Sadly, those 'squads' are mostly just meant for promotion of the police force and the girls normally don't really do any police work, no matter what the propaganda brags about.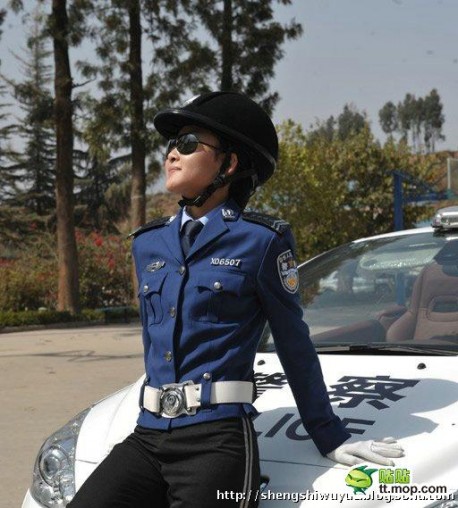 In most cases the policewomen that figure in the media ain't policewomen at all but models that get paid to hang around in police uniform for a few days. After the pics are taken and the stories are written some real policewomen might take over, those however won't be so pretty…
Via: MOP.com.