The new Peugeot 308 sedan has been launched on the Chinese auto market, and it has become quite a beautiful car, especially in this fiery red color. Price starts at 99.700 yuan and ends at 159.700 yuan. The Peugeot 308 is a China-only compact sedan manufactured by the Dongfeng-PSA joint venture.
Very nice profile! Probably the best looking Peugeot sedan in decades. It is almost too bad it is only for China.
There are three engines available: a 117hp 1.6, a 136hp 1.2 turbo, a 167hp 1.6 turbo. The 1.6 and 1.2 turbo are mated to a five-speed manual or a six-speed automatic, and the 1.6 turbo only to a six-speed automatic.
The 308 is based on the PSA EMP2 platform.
Size: 4590/1820/1488, and wheelbase is 2675.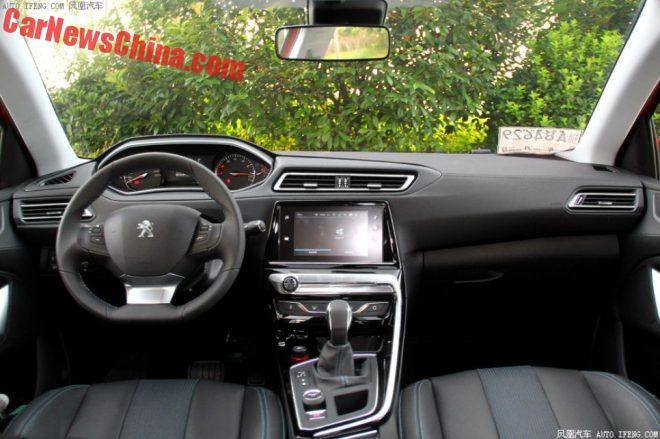 Dash is very gray. Instrument panel located high up, a mid-sized touch screen, and a busy center tunnel with a clearly marked red cigarette lighter. Steering wheel looks a bit bloated, with a chrome spoke, and it has an odd shape. Peugeot knows a thing or two about marketing. They have figured out that the iPhone is a popular device among youngsters. They therefore have called their dashboard the…
i-Cockpit. Really! "Hey little lady, how do you like my i-Cockpit?" She'll hit ya'!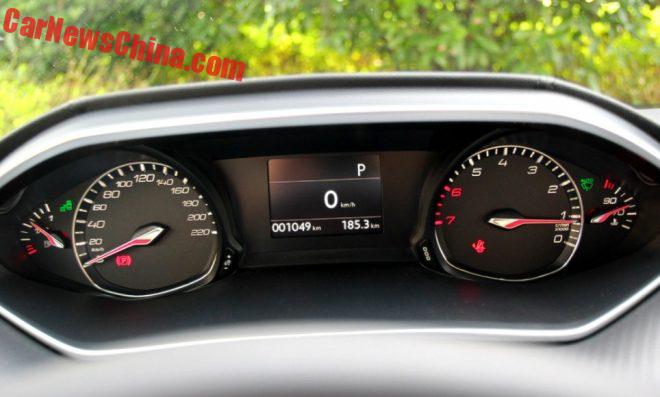 Nothing i here. The panel is anything but young with grandpa's analogue dials and a tiny TFT in the middle. Cock!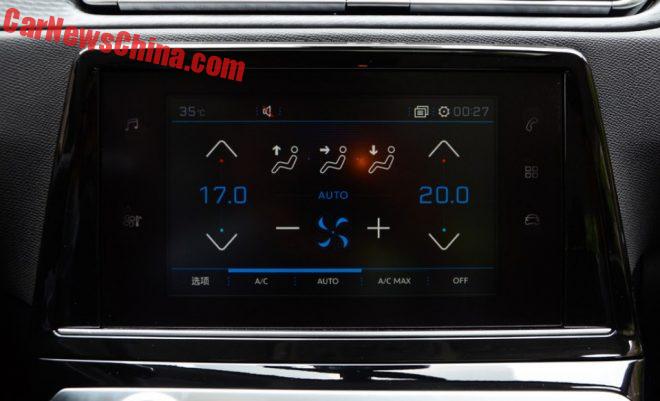 The touch screen is tilted to the driver in a 5.8 degree angle, or so Peugeot says. This too is part of the i-Cockpit design concept. Well, the screen is indeed about as large as my iPhone's. Peugeot got that one right then!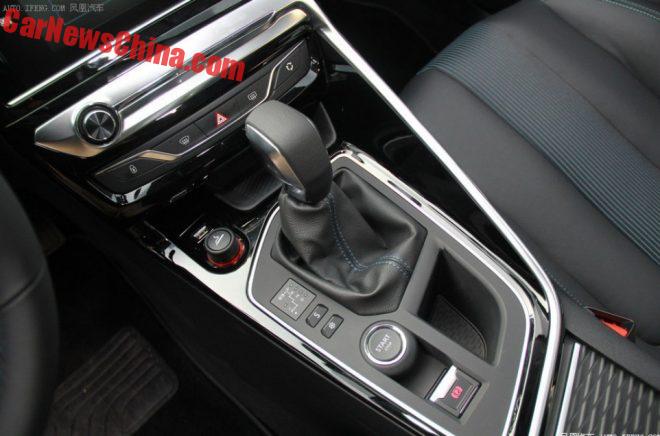 Love the cigarette lighter! But generation i- doesn't really smoke anymore, do they? They sniff vitamin soup and inject vitamin drinks. They might use the lighter to light up their iPhone if it needs another update. "Burn the bloody thing!"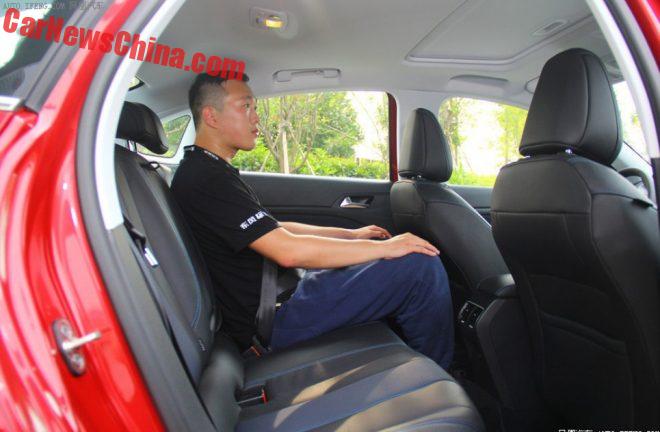 There is enough space in the back for a tall Chinese gentleman, a kid, and another gentleman or woman. It all looks very gray again but Peugeot tried to make it more lively by adding some blue decoration on the seats, which you will not see if you sit.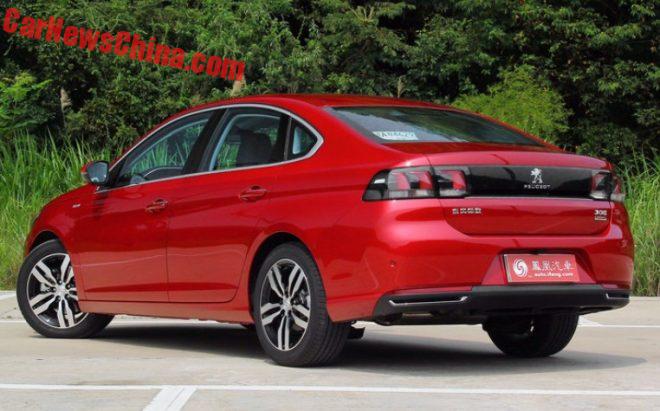 Rear end is the best part of the car. The roof line and D pillar are beautiful, and the rear lights are a masterpiece.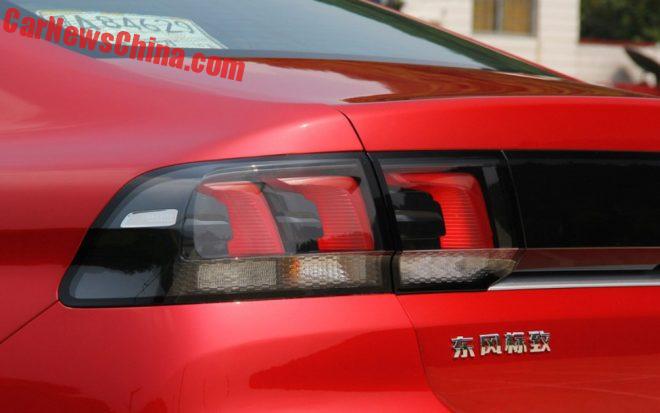 Great work. And they look even better in the dark. Black strip connecting lights is brilliant.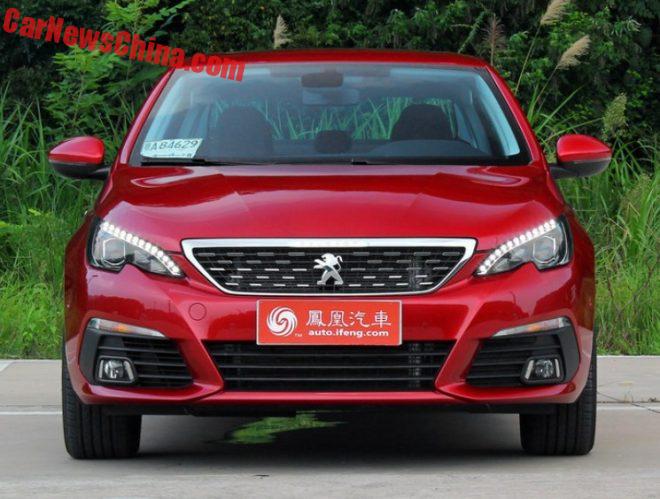 Front is not bad. LED strips in the lights are somewhat hip. Grille is good. Bumper is sporty.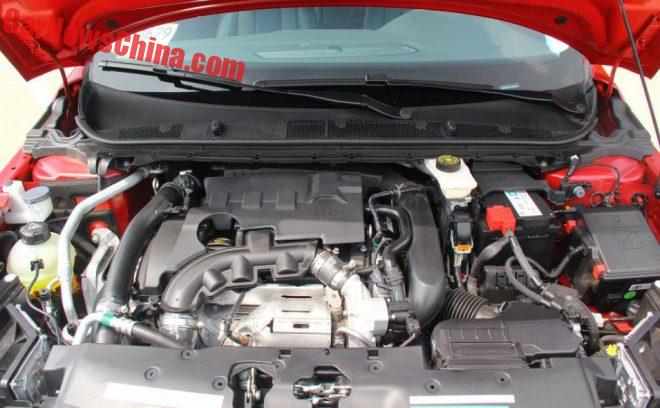 This again is a bit sad. Peugeot doesn't bother to cover the engine bay at all, making for a very messy look. Horrible. Even the smallest Chinese car makers come with full engine covers these days. How hard can it be..?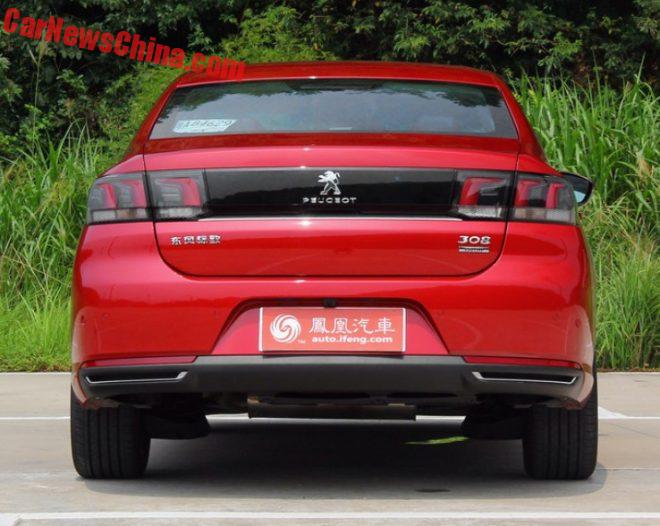 Pipe tips are fake. Real pipe is hiding under the bumper.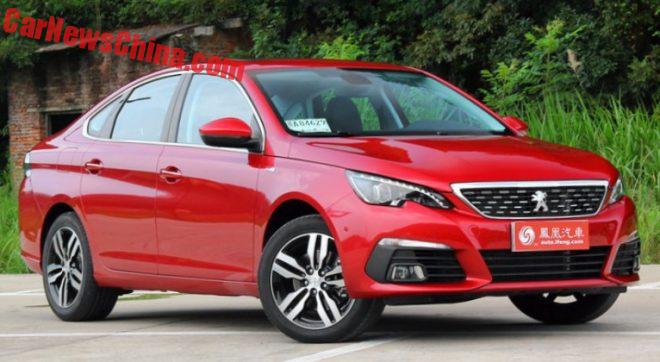 The new Peugeot 308 from China. It has a few flaws but the price is good, the engines are good, and it looks great. We bet it will sell.